Refinancing
Saving money through refinancing | Mortgage Choice in Happy Valley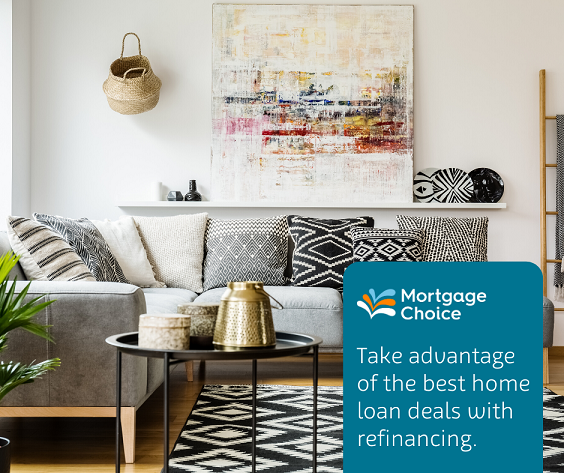 Interest rates in Australia have fallen over the last decade and are now at record lows. When was the last time you checked your home loan rate?
With interest rates at all new lows, many Australians are no longer paying the most competitive interest rate on their home loan - and it could be costing them thousands of dollars per year! Nicolle at Mortgage Choice in Mitcham & Happy Valley are committed to helping customers save money and find a better deal.
Have you considered refinancing?
There are many trigger points during the life of your home loan that signifies that it might be time to explore your refinance options. Refinancing can be great if you are:
Coming to the end of a fixed interest rate period
Wanting to access equity to renovate your home or purchase another property.
Looking to consolidate other smaller debts into your home loan
Keen to change lenders
Or - if you haven't checked your home loan in the last 2 years! It's important that you check your home loan regularly to make sure that it is keeping up with any significant life or income changes, and you have the best deal available. We recommend reviewing your home loan for savings every two years to keep up-to-date with market changes.
Let Nicolle at Mortgage Choice in Mitcham & Happy Valley help
We're passionate about taking the time to understand your current financial situation and long-term goals, to help determine whether your existing home loan is still the right fit for you.
We understand that the interest rate you pay on your home loan is important. We'll compare your current home loan rate to hundreds of other interest rates through our panel of more than 20 lenders, including Australia's big banks and a selection of specialist lenders.
We'll see if we can find you a better deal, and save you money on your home loan.
We will help you to understand any financial impacts of refinancing, such as break costs or exit fees from your current loan, to ensure that refinancing makes complete financial sense for you.
If you make the decision to refinance your home loan, we'll be there to help you at every step. This includes helping you to prepare and lodge your home loan application to maximize the potential for approval – along with managing the entire refinancing process with the lender right through to settlement.
You might be interested in:
Or some of our informative blogs:
Book your free Home Loan Health Check today
The first step on your refinancing journey is to book your FREE Home Loan Health Check with us - your local mortgage broking team in Mitcham & Happy Valley. We will compare your current loan against hundreds of others to see if we can find you a lower rate or better features.
Book your free Home Loan Health Check today by calling Nicolle 0411 154 185 to discuss your options.
Our team service the Happy Valley & Mitcham area including Westbourne Park, Clovelly Park, Bellevue Heights, Blackwood, Belair, Torrens Park, Cherry Gardens, Aberfoyle Park, Meadows, Colonel Light Gardens and surrounds.