February 24, 2017
Owen McDonald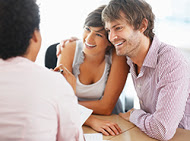 Recently, several lenders have begun to lift their interest rates across their home loan products.
Moving forward, many economists are of the opinion that rates will rise further this year.  The Reserve Bank of Australia is widely expected to lift rates at some point within the next 12 months.
With this in mind, it is clear that the bottom of the rate cycle may soon be behind us.  As such, now is the perfect time to review your current financial situation and make sure you are still in the right product for your needs.
Deciding between a fixed or variable rate home loan really comes down to personal preference – there is no right or wrong decision.   Interest rates are currently sitting at historically low levels across all product types, so any decision you make will not be a bad one.  That said, before deciding whether or not you would like a fixed rate, variable rate or split rate mortgage, it is a good idea to weigh up the pros and cons associated with each option.
There are several advantages and disadvantages associated with each option.
For example, fixing your home loan can help to make budgeting easier as you'll know exactly what your mortgage repayments will be.   In addition, any future rate rises (that occur within your fixed rate period) won't affect you or your loan repayments.  Although, a disadvantage of fixing your home loan could be any break fees associated with your loan.   If you were to change your mind or want to exit your fixed rate home loan before the fixed rate period has come to an end, you could be required to pay break fees (which may be in the thousands of dollars).  In addition, fixed rates are generally less flexible than variable rate products, and as such, you may not be able to make additional loan repayments.  Finally, if rates were to drop further during your fixed rate term, your home loan interest rate will not drop.
Similarly, there are many pros and cons associated with variable rate mortgages. If rates go up, as they will do eventually, your mortgage interest rate will rise too.   As a result, budgeting with a variable rate home loan can become difficult as the mortgage repayments are never guaranteed to stay the same.  However, a variable loan provides the greatest flexibility when refinancing, making additional repayments and using the redraw facility.
If choosing between a fixed and variable rate home becomes too difficult, another option to consider could be to split your mortgage and have part fixed and part variable. Some people will fix 50% of their loan and keep 50% as variable in order to manage some of the risk of interest rate rises.  Others who are more risk adverse may fix 80% of their loan and keep the remaining 20% variable.
All that said, when searching for the perfect home loan, rates aren't everything. While you want your home loan interest rate to be competitive, you also need your mortgage to be flexible and cater to your unique needs.  Be sure to take all of your needs, wants and goals for the short and long term into account. The decision should come down to your motivations for buying, repayment strategy and intentions for the future.