Your award-winning Mortgage Choice home loan specialist in Preston
Looking for a home loan? Talk to Corey Fantuz and the team, your local Mortgage Choice brokers from Preston, VIC. Let us research and compare over 20 lenders for you.
5.0 (90+ total reviews)
Aggregated from: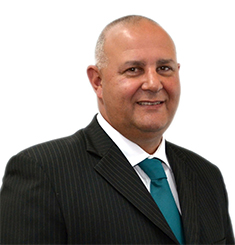 Call Us

Mortgage Choice Hoppers Crossing

Office - 03 9748 7999

Fax - 03 9748 7200
Open Hours

Mortgage Choice Hoppers Crossing

Monday - Friday: 9:00am - 5:00pm


After hours by appointment

Free Appointment
Our people are your best asset
Mortgage Choice Preston has a strong team of experienced home loan specialists, giving you the benefit of great local knowledge and outstanding contacts. 
We understand that buying and financing a property, especially your first home, can be daunting. With our wealth of knowledge and experience, arranging your next home loan can be simple and stess free. 
It's all about meeting your needs
Our team is dedicated to understanding your individual needs, providing superior customer service and keeping you informed every step of the way.
The award winning team at Mortgage Choice Preston will streamline your next loan with 5 simple steps:
1. We take the time to understand and analyse your personal home loan requirements.
2. We filter through the hundreds of home loan options on the market.
3. We identify the loan(s) best suited to your individual circumstances.
4. Our support makes your application process easy - we'll be there alongside you right through to settlement.
5. Our long term approach means we'll stay in touch to help you reassess your home loan as and when your circumstances change.
Expert advice - even if you're just starting out
Enlisting the specialist help of an experienced mortgage broker makes it much easier to achieve your property goals.
The team at Mortgage Choice Preston are here to answer all your questions, analyse the options and explain which loan choices are most suitable for you.
Ask about our regular information evenings for property buyers including first home buyers and investors.
We can also assist with insurances, personal loans and referrals for conveyancers.
Even better - we'll come to you
We can meet you at our office or we can come to you - wherever and whenever it suits.
Call Mortgage Choice Preston today on 03 9748 7999 or using the contact link at the top of this page. We look forward to helping you.
We service the Western Suburbs, including Fawkner, Thornbury, Preston, Reservoir and all other surrounding areas.
The right home loan for your needs
Our mission is to find the right home loan for your individual needs and to always have your best interests at heart. Plain and simple. Which is why we have such a wide range of lenders to choose from. We can search through hundreds of products to find something tailored to your situation. ~
Client reviews
I have used mortgage choice on many occasions over the years , both Pat and Kristin made my home loan experience smooth and completely stress free.
From start to finish they were available to answer any of my concerns and kept me informed and updated on the whole process
Thank you so much
Highly recommended
I had an absolutely amazing home loan experience with both Pat Borg and Kristin McLeish. They went above and beyond to achieve the best possible outcome. I was consistently kept up-to-date throughout the process, and they promptly replied to all of my queries.
Thank you both for your professionalism and outstanding customer service.
I cannot recommend and thank Pat Borg and Kristin McLeish enough They both went over and above to ensure we were getting the best rate possible with the bank and they always answered our queries within the same day. Nothing was too much trouble and we always felt like they were just as dedicated to getting the approval as we were. We never needed to follow anything up as they would always keep us in t... read more
It was delightful experience. Tabitha helped us in every step starting from setting the proper budget, choosing the right loans and at every step of the loan processing. Whatever queries we had she always got back with a smile. Thanks for all your help and support.
Pat Borg and the team have been fantastic to deal with They have helped many of our clients secure finance and are a very efficient team. Their communication with us and our clients as well as their customer service levels are outstanding. We are looking forward to continuing our relationship with Pat and the team for many years to come.
Tabitha from Mortgage has been helping through our purchase. She is incredibly experienced always coming with proper suggestions and always responding to our questions in a timely manner. Very glad to have had her as our broker
Cannot thank Tabitha enough. No matter the time of day, the team at Mortgage Choice would take us trough the process with ease.
Pat and his team are amazing! They're always friendly and helpful, and not only does Pat get you the best deal available, but they also keep you updated and in-the-loop throughout the entire loan process from start to finish. Would not recommend going to anyone else. Thanks legends!
Great staff at Mortgage Choice, all positive from the start and kept us informed through to final settlement. Couldn't be happier. Will recommend them to family and friends wanting to finance or refinance their loans.
Was great working with Mortgage Choice Hoppers Crossing who helped us out when the banks wouldn't. No fuss and easy to deal with. Very happy!
First home buyer's guide
Purchasing your first property can be an overwhelming process and there may be steps you are unsure or unaware aware of. This guide will walk you through all of the steps involved in the buying process.