Home Loan and Financial Services Specialists in Henley Beach, Grange, Flinders Park, Mile End, Hilton, Plympton, Kurralta Park and Lockleys
Need help with your finances? If so, come and talk to the team in the Western Suburbs of Adelaide for help with your home loans, car loans, business lending, financial planning and more.
Call Us
Office - 0468 967 224
Open Hours

Monday - Friday: 9:00am - 5:00pm


After hours by appointment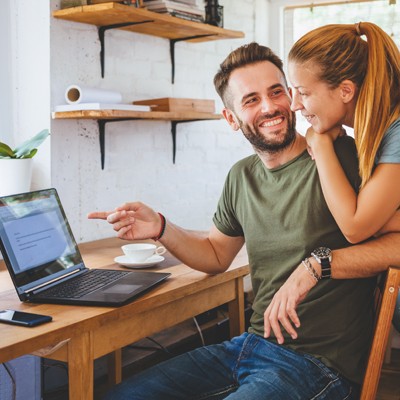 Latest home loan interest rates
Welcome from your local western suburbs home loan and financial service experts
At your local Mortgage Choice, we pride ourselves on assisting our clients to make informed choices. We are focused on your home loan needs first and recognize that no two customers' circumstances are the same.
The western suburbs of Adelaide is going through, and will continue to undergo a rapid amount of exciting change, and with over 40 years experience in the finance industry, our team will make it our business to help you feel comfortable and confident in making decisions about your home loan options.
One of best things about Mortgage Choice which client really appreciate, is our Paid The Same policy - which means that we are paid the same no matter which bank you choose. Our panel of over 20 lenders gives us access to hundreds of different home loan products with varying features to suit any situation. We will compare the hundreds of home loan products available and provide expert advice and guidance to find the most competitive and suitable loan for your needs, without the bias.
Our Services
Your local team at Mortgage Choice offer professional financial advice and mortgage broking experience to help with:
First Home Buyer Loans
Home Loans
Pre-approvals
Property Investment
Refinancing
Debt Consolidation
Free Home Loan Health Checks/Reviews
Home Equity Finance
Finance for renovating or upgrading
Guarantor Loans
Fixed, Variable and Interest Only Loans
Land Purchase
We can also provide assistance with:
Home, Contents and Landlord Insurance
Commercial and/or Business Loans
Car Loans
Financial Planning and Advisory services
Life, Risk & Income Protection Insurance
Asset & Equipment finance
Financial Planning Services
At Mortgage Choice we believe in helping you make the right choices, with loans and your finances. Financial planning services offered by our advisers in the western suburb, help our customers plan and build for their future and that of their families. Whether you have a single need or want a full financial plan, we'll help you work out the advice you need now – and we'll be there to help as your goals change in the future.
So let our Mortgage Choice team do the legwork and find the best loan for you!
Our western suburb team looks after the following suburbs and surrounding areas of Adelaide: Grange, Henley Beach, Henley Beach South, Tennyson, Fulham, Fulham Gardens, West Beach, Flinders Park, Kidman Park, Mile End, Mile End South, Thebarton, Torrensville, Torrensville Plaza, Brooklyn Park, Lockleys, Underdale, Cowandilla, Hilton, Hilton Plaza, Marleston, Marleston DC, Richmond, West Richmond, Glandore, Kurralta Park, Netley, North Plympton, Camden Park, Plympton, Plympton Park, South Plympton, Clarence Gardens, Edwardstown, Melrose Park, Melrose Park DC, Novar Gardens.
So let us help you get a better choice of loan for a better life.
We are available five days per week and by appointment after hours. We can meet at a time and place that's convenient to you whether it be your home or office.
Phone: 0422 842 266 - Paul
Phone: 0402 759 904 - Theo
Phone: 0468 967 224 - Livio
Email: paul.magiafoglou@mortgagechoice.com.au
Email: theo.gaitaneris@mortgage.choice.com.au
Email: livio.tramontin@mortgage.choice.com.au
Office Hours:
Monday - Friday: 8:30am - 5:00pm
After hours by appointment
The right home loan for your needs
Our mission is to find the right home loan for your individual needs and to always have your best interests at heart. Plain and simple. Which is why we have such a wide range of lenders to choose from. We can search through hundreds of products to find something tailored to your situation. ~
Theo, you are a committed, responsible and genuinely caring fellow. Thanks for all the follow up, and working on my loan for me! I highly recommend this group as mortgage brokers. Very respectful and thorough.
Step-by-step guide to home ownership
There are many steps involved in purchasing a property which can vary between residential and investment properties. This guide explains each step in order as well as what is involved at every stage of the purchasing process.
Help me
calculate