We are proud to sponsor and support many sporting clubs and schools within Henley Beach, Mile End, Grange and the Adelaide western suburbs. We also believe in developing strong partnerships with other local businesses.
Aaron Conveyancing
Aaron Conveyancing has been serving the community for over 25 years with all matters relating to conveyancing.
These include:
Transfers of Property
Land and Community Divisions
Private Contracts
Business Contracts and settlements
Commercial leases
Our staff at Aaron Conveyancing are committed to the challenge of such a vibrant exciting industry.
Please feel free to contact us office@aaronconveyancing.com.au or phone us on 8281 4900 to discuss any concerns you may have relating to Conveyancing matters. We would be happy to assist you in any way we can.
Mortgage Choice West Torrens - Use, refer and recommend Janine or Lauren from Aaron conveyancing to assist our customers
Learn more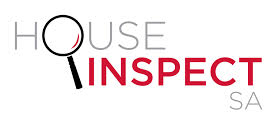 House Inspect SA
House Inspect SA provide building inspection reports and a detailed analysis of the condition of your property in an easy to read format. All our building inspections are completed by an experienced registered builder trained in accordance with the Building Code Of Australia.
House Inspect SA provide services covering:
·         pre-purchase building inspections
·         progress stage inspections
·         warranty inspections
·         builder defects inspections.
House Inspect SA are members of the HIA, MBA and the Association of Building Consultants.
Trust our building inspection professionals for peace of mind no matter whether your considering purchasing a new home or building your dream home.
Mike Pearl
Building Inspector
House Inspect SA
Ph: 0411 481 228
Email: mike@houseinspectsa.com.au
website: houseinspectsa.com.au
Learn more