Financial Planning
Financial Planning | Caringbah & Miranda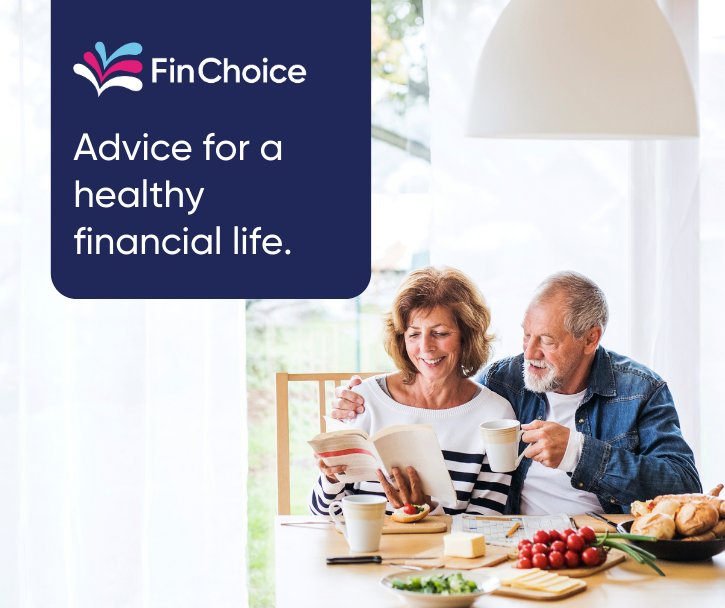 It's no surprise that your finances play a significant role in your quality of life. For many, a closer look at their finances starts with their home loan. Our financial planning partner, FinChoice, care about helping you build the life you want to live - one financial goal at a time.
FinChoice are here to help
FinChoice have one goal: to help you achieve financial security, no matter what stage you are at in your financial journey. You may be just starting your career, buying your first home or adding a property to your investment portfolio. The FinChoice team in Caringbah & Miranda work closely with me to help my customers reach their own financial goals.
The FinChoice team can help you with:
Building a long-term financial plan
Superannuation
Retirement income and transition
Personal & life insurance
Budgeting and saving toward a specific goal
Getting out of debt
Estate planning
Cash management
Investment advice
and more!
Focused on results you care about
FinChoice help Australians just like you (not just the wealthy) with transparent, easy to understand financial advice; advice that is built around helping you achieve goals that you care about. We can help you build a long term financial plan, and keep you accountable to set goals.
Book your complimentary first appointment with FinChoice
We are passionate about equipping our customers with the information to make great decisions with their finances. That's why our Mortgage Broker Caringbah team cover the cost of your first appointment with our FinChoice financial adviser.
To book your complimentary first appointment, call the Mortgage Broker Caringbah team on 0400 772 326 or click on the Speak to us button.
As your local Mortgage Broker Caringbah team, we service the areas of Gymea, Miranda, Caringbah, Cronulla, Kurnell, Woolooware, Dolans Bay and surrounds.