July 18, 2017
Mimi Sananikone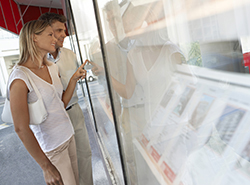 New figures from the Australian Bureau of Statistics show a clear divergence in home lending, with investor loans declining and owner-occupied borrowing rising.
The May housing finance data showed a 1.4% contraction in the value of investor loans and a 2.9% increase in owner-occupied mortgages, bringing the total increase in home lending to 1.3% over the month.
This bounce back in home loan demand is a positive sign for the property market and the economy. With historically low interest rates keeping the cost of borrowing down and heat in the market there are no surprises here.
According to the data, the value of all dwelling commitments rose 1.3% to $33.03 billion over the month of May. While there was a 2.9% rise in the value of home loan approvals for owner-occupied housing, there was a 1.4% drop in the value of investment loans. This was due to banks significantly tweaking their policy and pricing for investment lending over the past few months. In particular, we have seen some significant changes in the area of interest-only loans. Some lenders have raised their pricing, while others have adjusted their policy. As a result, we have seen some potential property investors put their purchase plans on hold.
Looking forward, home loan demand will remain relatively strong, especially in the owner-occupied space. Interest rates are still low and will likely remain so for some time to come. In addition, some of the states have introduced new first home buyer incentives, which should also keep the heat in the property market.
The property market is very complicated at the moment. So, if you are thinking of buying or refinancing contact us to ensure you have the right product for your needs.