First home buyers
First home buyers | Mortgage Broker South Melbourne
Taking the first step towards owning your own home is both exciting and a little overwhelming - and the rewards are outstanding. The Mortgage Broker South Melbourne team can take the stress out of the process with expert advice and support.
Figuring out how much you can borrow
One of the first steps is figuring out how much you can borrow so you can get out there, budget in hand, to find your first home. The mortgage broker South Melbourne team will go through your budget in detail, and figure out not only what the banks will lend to you but what the repayments will be and how to structure it correctly.
Our team in South Melbourne will:
Work out what your numbers are like your deposit and repayments
Figure out what banks are a good fit for you, which can change if you're self employed or your partner is on a VISA
Do all the research for you by comparing thousands of home loans from over 25 lenders to your needs
Talk you through common key terms like fixed and variable interest rates
Fill out the paperwork for you and follow-up with your chosen lender
Be there throughout the proccess to support you
We'll apply for any incentives
The VIC and federal governments have some fantastic incentives for First Home Buyers to help you get into your first home. From cash grants to big discounts on stamp duty, these incentives could make a big difference to your budget. The team at Mortgage Choice South Melbourne will let you know whether you're eligible for government incentives, put through your application and make sure it is applied to your loan.
In Australia, mortgage brokers provide a free service to everyone! That's because your chosen lender pays us a commission after your home loan settles. The big banks pay bigger commissions, which is why at Mortgage Choice we have our Paid the Same philosophy.
That is, as Mortgage Choice brokers, we're paid the same rate of commission regardless of the home loan you choose from our wide choice of lenders. It ensures that we are focused only on the best outcome for you.
Real story: Overcoming a decline
Our first home tips & tools
The Mortgage Broker South Melbourne team have a range of home loan resources to help you feel confident through the process of buying your first home. To get started:
Download our free e-guide on buying your first home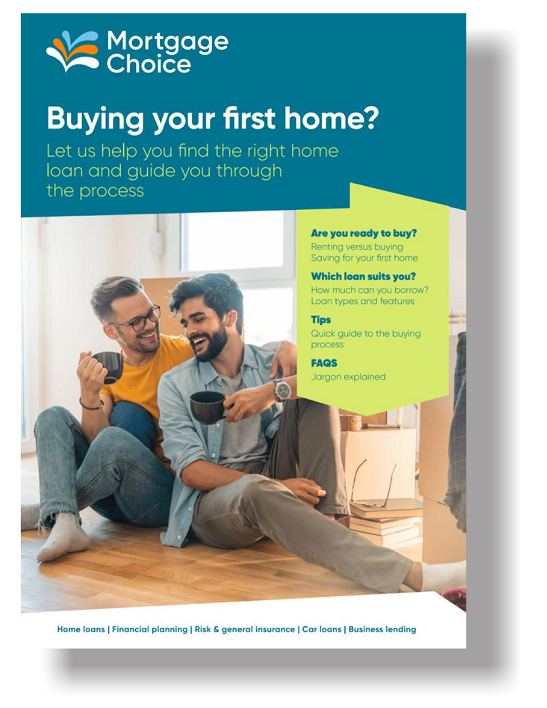 We're passionate about your first home loan
Our team at Mortgage Choice in South Melbourne are passionate about your first home loan, applying for relevant incentives and all in all, helping you make better choices for a better financial life.
The Mortgage Broker South Melbourne team service the areas of Albert Park, Middle Park, South Melbourne, Port Melbourne, South Yarra, Prahran, Toorak, Southbank, Kooyong, Armadale and surrounds.
The right home loan for your first home
Our mission is to find the right home loan for your individual needs and to always have your best interests at heart. Plain and simple. Which is why we have such a wide range of lenders to choose from. We can search through hundreds of products to find something tailored to your situation. ~