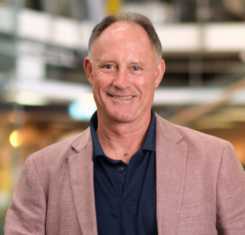 Paul Williams
Owner | Mortgage Broker
Paul has over 30 years of experience in finance and lending and is passionate about helping our customers feel informed and comfortable with the home loan process. He has also purchased and renovated a number of properties, so he understands how important good advice is when it comes to loan structures, products and keeping your loan competitive - and how confusing it can be.
Outside of work, Paul & his wife Carolyn have 2 children. Paul has recently run the London Marathon, completed 2 Oxfam 100km trail walks and coached junior AFL football teams. Connect with Paul on LinkedIn.
"We have a saying here in the office. Finance isn't just about money, it's about helping people achieve their dreams. As corny as it sounds, it's true! And it's true of the team here at Mortgage Choice in South Melbourne. We're passionate about demystifying the finance process and helping people live the way they want to."