Testimonials
Reviews from our happy clients | South Melbourne
Our team at Mortgage Choice South Melbourne are passionate about helping our clients achieve their property goals and make better financial choices for a better life. Nothing makes us happier than positive reviews from our customers.
---
Recently refinanced my home loan with Paul from Mortgage Choice South Melbourne. He was excellent the whole way through, and went above and beyond to get the loan pushed through. Namita was also fantastic to deal with. Highly recommend!




---
I've been through a couple of Mortgage Brokers in the past and none have provided high quality service as well as Paul Sullivan and Namita. They have been extremely responsive, professional, reliable and efficient throughout every step of the way. They hold your hand throughout every step in the process and make sure you're aware of what is happening and what the next steps are. Couldn't be happier with their service. If I could give them 6 stars, I would. When you call Mortgage Choice South Melbourne, make sure to ask for Paul Sullivan.




---
Could not have asked for more from Mortgage Choice South Melbourne! Their guidance and assistance throughout the selling and buying process was incredible and eliminated all stress for us! We couldn't have done it without them! We are soo appreciative to Paul and his team! Would highly recommend to anyone needing assistance!




---
The Mortgage Choice team has been amazing and made it really simple for me and my wife to pick the best interest rate. And doing so much work in the back end.




---
The team at Mortgage Choice South Melbourne assisted us with purchasing our first home. The whole team has been fantastic to deal with and we felt so supporting throughout the process. Paul was so generous with his time, Matt was very patient with answering all our queries and Namita's positive attitude was phenomenal. Highly recommend them.




---
Is it worth going through a mortgage broker? Only if that mortgage broker is Mortgage Choice South Melbourne! After unsuccessfully trying to secure a home loan through 4 different channels I finally started losing hope that I could buy a property any time soon…. I run my own business so it's not as simple as producing payslips for me – if you are self-employed I am sure you can feel my pain.

Until I was told by Paul Sullivan and his team: "We have a plan! If you do X, Y and Z, we will get you over the line." And that is exactly what I needed – someone who could tell me what I needed to do to get what I wanted; not to just put the figures in their calculator and say "Sorry, we can't help you at this point in time." I am really grateful for all your hard work, Paul and the Team, and I will surely get in touch again when I am ready to take another step in my property buying/ developing journey!




---
Paul and his team are simply the best and the only mortgage broker you will ever need in life! I bought my first house almost two weeks ago! I couldn't have achieved my dream without Paul, Namita and Mathew's dedication and efforts. Namita, the most caring home loan consultant, I was so moved by her tireless efforts on my application, her confidence and expertise when I face challenging situations. Paul, a world class home loan and financial advisor, who does not only have profound knowledge but also admirable characteristics, cheered me up in my darkest hours and told me never to give up on my dream!

Now we have achieved my dream to be a first home owner in Australia, I'm very thankful for the team efforts. And I'm very proud that I have worked with a world class team at Mortgage Choice South Melbourne. You guys will be the only broker I will ever have in my life! Love you all! 🙏




---
My nerves of purchasing my own home as a single female were quickly eliminated from my very first meeting with Paul. Paul and his team were friendly, thorough and worked extremely hard. I am able to write this sitting in my brand new home thanks to Mortgage Choice South Melbourne, will definitely be recommending to all my friends and family.




---
I have been using Mortgage Choice South Melbourne for a couple of years now. Paul and Namita, special mentions for being so responsive and friendly to deal with. I have recommended to friends and family.




---
Using Mortgage Choice was a seamless process. The South Melbourne team were professional and responsive. I highly recommend them and will definitely use them again.




---
I met with one of the Pauls years ago about a very small loan and he really took the time to explore options even though it wasn't feasible at the time and gave me helpful insights. A few years later I got a 'keeping in touch email' from them and ended up getting a sensational refinance offer on my main home loan (1.8% and $4k cashback!). The team at South Melbourne are super responsive, helpful, professional and offer great products for your situation.




---
Chris and Paul from Mortgage Choice South Melbourne helped us purchase our family home in 2019. I haven't had the chance to post a review until now but we will never forget how much work they put in to help us achieve our goal. Thank you to you both for your hard work, we are very grateful and do not hesitate to recommend you to our family and friends.




---
Thank you to Paul and his team in South Melbourne for making my dream of owning an investment property a reality! I am now the owner and landlord of a positively geared property. Having worked as a Sole Trader and in various jobs they were able to advocate for me to get a mortgage that suited my needs. After 30 years being with Commbank who I originally applied through they weren't able to assist which really surprised me. Not all banks like supporting small businesses it seems! Paul and his team on the other hand went above and beyond to provide a much more personalised service where they valued my vision and goals - mine is Rentvesting. Through their outstanding relationships with other providers, they were able to connect me with a bank that approved a mortgage loan. I can't wait to continue to build my investment property portfolio, the next one will be a joint one with my partner.




---
The team at Mortgage Choice South Melbourne were AMAZING in helping us buy our first home. They helped us throughout the entire process and did all the work for us, not to mention they got us the best deal. I recommend them to everyone. Couldn't have asked for better service.




---
Paul and his team in South Melbourne were great from beginning to end. They made our multiple pre approvals and quick settlement times a breeze. Very quick to reply to all of my questions and nothing was ever too hard.




---
Matthew & Paul from Mortgage Choice South Melbourne were very friendly and helpful. I was really impressed with the professional manner in which they communicated with me throughout the loan process, especially during the pandemic. I would highly recommend Mortgage Choice South Melbourne and the entire team. Thank you Mortgage Choice for making our loan happen!




---
Had a great experience with Mortgage Choice in South Melbourne for our recent home loan. Mortgage Choice were able to find us the best option for our needs and were quick to respond to our queries. The team did a great job and were very friendly and professional.




---
All the staff members at Mortgage Choice in South Melbourne were very helpful in a professional way. Highly recommend this broker.




---
Could not of asked for a better team to help us with our first home purchase. Thank you isn't enough, Paul, Jedan and Matthew you are simply amazing!! We will be back for sure!!



---
We can't recommend Mortgage Choice South Melbourne more highly. The team at Mortgage Choice were with us from our first meeting with Paul right through to settlement with Chris. In particular, we have to thank Chris for helping us have a smooth and stress-free loan approval and settlement. He could not have been more helpful, answering every question we had (no matter how small) and ensured we had provided all the required documentation in a timely manner. He ensured we had the best deal that suited our needs, including having an ethical lender. Due to his excellent planning and preparation, we felt comforted knowing he had supported us and he truly went above and beyond. Thank you Chris and the Mortgage Choice South Melbourne team for helping us with our first purchase.



---
Mortgage Choice in South Melbourne were very professional, kind, and patient when guiding us through the home loan options, from beginning right through to execution of the loan!



---
Thank you so much to the whole Mortgage Choice South Melbourne team for assisting me with my home loan. Special mentions to Paul, Jedan and Ina! I am someone with very limited experience/knowledge in the area of loans and finance and after my experience with you I now feel very educated in the area.

You made the whole process very easy and convenient by allowing not only face to face correspondence but via phone and email too if needed. Your communication was outstanding.Thanks to you I have now purchased my first property. I would highly recommend Mortgage Choice South Melbourne!



---
Paul, Ina and the whole team at Mortgage Choice in South Melbourne went above and beyond to help us get a mortgage sorted at a busy and stressful period in our lives. Highly recommend speaking to them if you need help and support.



---
Paul heads a fantastic team that provided sound advice and a solution to enable me to purchase a home and escape the rental market.



---
When our usual bank refused to extend our loan, I consulted Paul at Mortgage Choice South Melbourne. With no drama at all, a loan was arranged with another bank, on even better terms than the previous loan. The process was monitored every step of the way until the successful settlement. Thanks Paul and Ina.



---
I cannot recommend Mortgage Choice, South Melbourne highly enough. Specifically Matthew & Ina, they made the process simple from start to finish, as first time home buyers we were both unsure of the process and we found their constant advice, help and guidance extremely helpful and we both really appreciated their professionalism and attention to detail. Thank you both and we would happily recommend Mortgage Choice to anyone buying a house.



---
The team at South Melbourne Mortgage Choice were nothing but obliging in guiding me through the establishment, and more recently the refinancing of my home loans. Their advice was unbiased, well-informed and tailored to my circumstances, with transparent and prompt communication both personally, and amongst the team. Matthew and Ina were particularly responsive and reassuring, resulting in a seamless and swift outcome. I've no hesitation in confidently promoting the services of Mortgage Choice South Melbourne.



---
We recently had the pleasure of dealing with the fabulous team of Matthew and Ina at Mortgage Choice South Melbourne. Matthew and Ina were both highly professional throughout the whole process, keeping us constantly updated on our loan process and offered great options and advice. With their help, we were able to make a big savings on our mortgage repayments. Highly recommend the team!



---
Thanks also to Mortgage Choice South Melbourne & Southbank again for providing such good advice and timely service. The deal you found with CBA is great... Getting everything processed and approved within the fairly tight timeline is much appreciated and we only wish we had chatted to you sooner.



---
Paul and his team worked incredibly hard over many weeks and to successfully obtain mortgage approval. Not an easy feat when you are an Expat and very restrictive banking regulations mean that Expats are at an enormous disadvantage when trying to borrow for investment properties in Australia. Paul and his team, most notably Ina, did an outstanding job and their dedication and persistence was exemplary and so greatly appreciated. I could not recommend them highly enough.



---
On the behalf of both Ben and myself, to extend a very huge thank you for all of your collective efforts. I appreciate we definitely didn't do this the easy way, (learning curve for sure!) but thank you for your patience with us and great communication throughout. Looking forward to being in our new home! :)



---
The team at Mortgage Choice South Melbourne where a pleasure to deal with & cannot thank them enough for their professional, courteous & patient service. They made our loan approval easy & smooth from the word go!!!! thanks again Team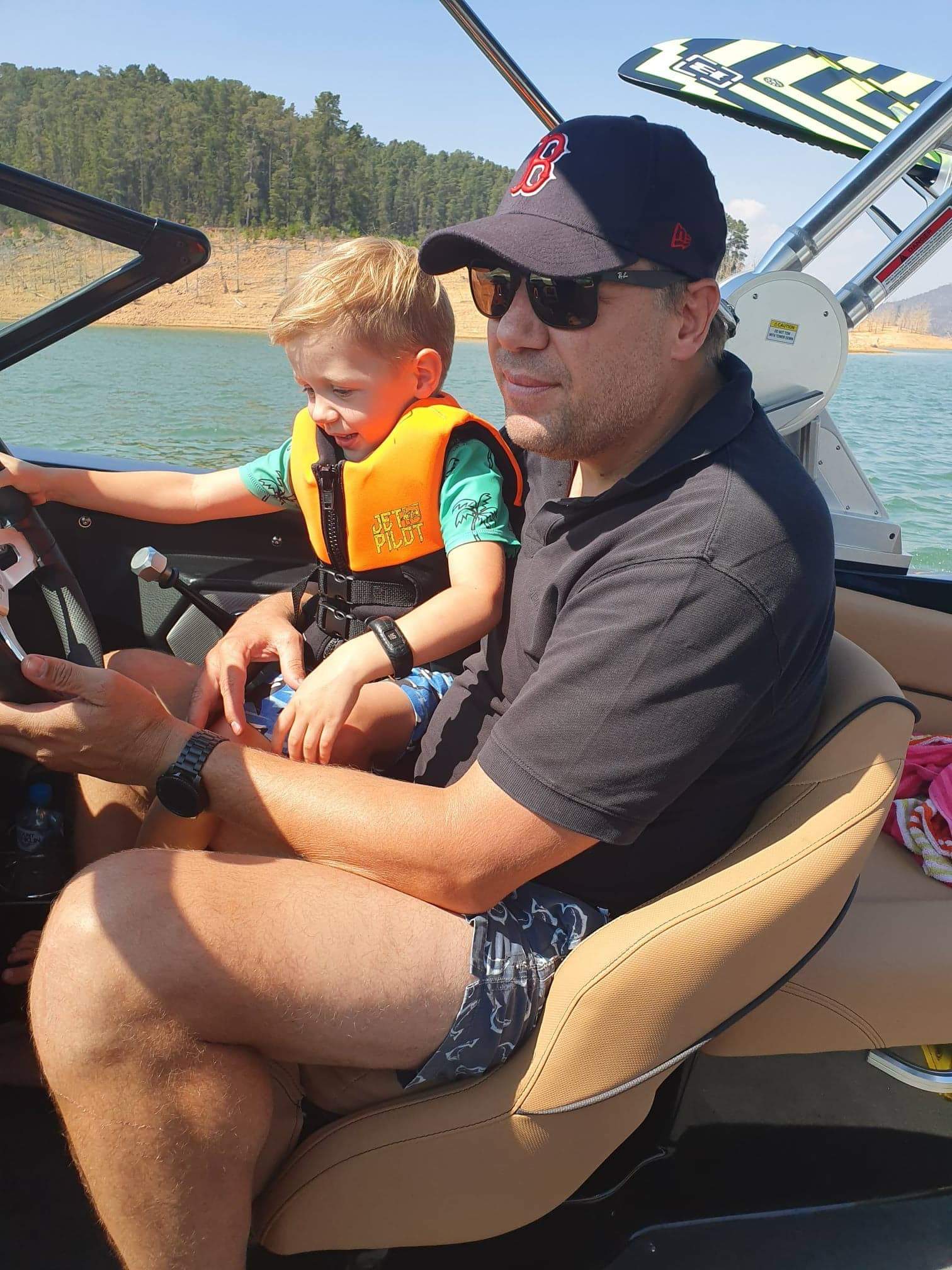 ---
I was so upset and felt bad when my first application got rejected but you guys made it happened. Myself and my family are really thankful to you always and highly recommend to my friends as well. You are good quality people to work with. Thanks heaps!



---
After finding our dream home, my fiancé and I had setback after setback trying to find a lender that would help us reach our goal. After speaking with 3 other brokers who said they couldn't help we were thankfully through a friend put onto Paul and his team at Mortgage Choice in South Melbourne. Not only did the Mortgage Choice team make our dream come true, they managed to help us have everything settled in a short time. They were always available for any questions and responded in a timely manner. We thoroughly enjoyed our experience with Mortgage Choice South Melbourne and recommend them highly to anyone who is trying to achieve their goal of owning a home.



---
Paul and Chris were superb, and we could not have done this without them. I look forward to a long and healthy relationship with them both!



---
Fantastic service! They made the process much easier while at the same time keeping us informed and involved.



---
Very knowledgeable and great to deal with. Highly recommend!



---
Paul and Chris have been amazing. The service and speed of their service they have provided us is the best we have experienced from a bank or broker previously. All we can say is a huge thanks for all their help they have been able to provide to us



---
Matthew & the team at Mortgage Choice South Melbourne have been awesome. My financial situation was quite complicated and they found a bank who could help. I felt fully supported through the whole process and felt very comfortable speaking to any member of the team if I had any questions. Even after moving in to our new home - Mortgage Choice checked in to see if I needed any support.



---
Paul, Jessica and the team at Mortgage Choice South Melbourne went above and beyond to help me with a loan for my first home. They helped make the process simple and were able to get approval on a loan with a great rate & features incredibly quickly. Every aspect of the experience with them has been wonderful, with excellent communication and detailed answers to all my questions. I highly recommend them - Thanks Paul & Jessica for all your help!



---
Mortgage Choice South Melbourne have gone above and beyond a simple home loan. Not only achieving a fabulous rate with a new lender but managing our 'challenging' discharge from previous lenders. Jess is tenacious, professional, personable and an absolute pleasure to deal with, we can't thank her enough. Paul and his team are extremely client focused and we can't recommend this team more highly. Thank you guys for taking the stress, calls and running around out of our hands.



---
It was an absolute pleasure dealing with Mortgage Choice especially Paul and Chris. They are very knowledgeable, helpful and proactive. They ensured that all the documentation are in place in a timely manner and took away the complications associated with dealing directly with banks. Highly recommended.



---
Chris, Matthew and the whole team were lovely to work with. They went out of their way to make the process of selling and buying as smooth as possible achieving a great outcome for us. Could not recommend highly the guys at South Melbourne highly enough. Thanks!



---
The team were so helpful at every stage of the process. Informative, available and friendly. Nothing was ever too much to ask of them, and they went above and beyond to make our first time buying experience a good one!



---
If I could give more than 5 stars then I would.
We have been dealing with Paul and his staff for coming up to 2 years now.
They always explained everything in detail and responded to any questions we had.
We also received follow up emails to see how things are going.
Can not fault their service at all. Always friendly and willing to help. Even going out their way to do things for us as well.
Will be using their services again. And highly recommend them!

Thank you mortgage choice!



---
Paul and Jess from Mortgage Choice were nothing short of amazing. They were very prompt, informative and patient. I highly recommend their services, especially if this is your first time.



---
Paul and his team (especially Linda) were the best! They not only helped us in finding the best mortgage but also educated us about the details (offset account, fix vs var rates, etc....). They're different than all other mortgage brokers we came across. Paul has a very ethical, professional, relaxed approach. He makes suggestions and guides you without putting pressure on you in choosing a specific bank. They won't leave you alone when you signed the application and still willing to guide you and support you right to the end. We couldn't be happier with their services. Thank YOU



---
Thanks for all your effort and the brilliant gift. Your professional and considerate services are appreciated from my family. I would like to recommend you to all my friends when they look for broker

谢谢!你们的专业、客户至上的服务,都让我和家人非常感激。谢谢你们!我愿意分享并且推荐你们给我所有的朋友。还有,礼物也是棒棒哒!



---
This wouldn't have happened without all your hard work you have done, to make the dream come true. I can't recommend you and the rest of the team highly enough, it's been such a pleasure



---
Paul, thanks very much for the fantastic work you did to refinance my loan. Bottom line, you've literally saved me $000's of dollars in less interest payments. Huge savings. Really appreciated the way you researched the market and provided me with options to consider. Also and very importantly, your fantastic staff kept me informed all the way throughout the whole process until the loan was finally settled. A big thank you to you and your staff. I'd have no hesitation to recommend you to anyone that's looking for loan solutions



---
Thank you all so much for your hard work throughout the process. It's been an absolute pleasure dealing with everybody and I wouldn't hesitate for a second to recommend your services to anybody who asked. In a few years when I'm (hopefully!) looking to upgrade and the refinancing that comes with it I'll definitely be coming straight to you. Thanks again!



---
We consider ourselves very fortunate to have found Mr.Paul Williams, our Mortgage Choice broker. We were on a very short time frame, and he was able to arrange our finance quickly and efficiently. His team were with us all the way to ensure settlement went through smoothly and on time. Thank you Paul



---
All the staff at Mortgage Choice are lovely! They would answer any question we had day or night! They have made the experience of buying our first home as relaxing as it can be. Thank you Mon and team!



---
We have worked with Monica and her team for four years and through a number of mortgages. She and her team provide a very personalised, professional and thorough service that we would have no hesitation in recommending to others



---
I would recommend without hesitation Monica and her team at Mortgage Choice to anybody looking for a home loan. It took us nearly 2 years to find our home. Monica was there to help us every step of the way, going above and beyond simply helping us find the best loan. She helped us find good building inspectors and conveyancers and provided us with countless free valuation reports on any houses we were interested in purchasing. After purchasing our home at auction Monica, Becky and Fiona were very proactive in ensuring the loan application progressed smoothly, providing us with regular updates and quickly addressing any issues that arose. It was very reassuring to know that Monica and her team were there to support us right up to settlement and beyond. I look forward to dealing with Monica again in the future



---
I recently purchased my first home and to say it was a daunting experience is an understatement. Between the different loans, LMI, body corporate, first home owners grant, confusing questions, and 3 million documents, it was a very confusing time.

I have said to my friends multiple times that I don?t know how I would have actually navigated through it all without the support of Monica van Riet from Mortgage Choice. She made everything clear and her customer service and knowledge of the industry was exceptional.

I will be using her again and have already recommended her to my friends and colleagues



---
Very professional and friendly service received by Monica. Following up attitude and trying to sort out all issues before they become 'problems' is just admirable. Not only will Monica be my first choice for any future home loans, but I consider her my trusted advisor, as I am confident she puts customers needs ahead of business preferences.



---
Just perfect. Very professional.