Testimonials
Reviews from our happy clients
Nothing speaks louder than reviews from happy customers. The team from Mortgage Choice South Melbourne are passionate about helping our clients achieve their property goals and make better financial choices for a better life. Check out what they have to say about us.
---
On the behalf of both Ben and myself, to extend a very huge thank you for all of your collective efforts. I appreciate we definitely didn't do this the easy way, (learning curve for sure!) but thank you for your patience with us and great communication throughout. Looking forward to being in our new home! :)



---
The team at Mortgage Choice South Melbourne where a pleasure to deal with & cannot thank them enough for their professional, courteous & patient service. They made our loan approval easy & smooth from the word go!!!! thanks again Team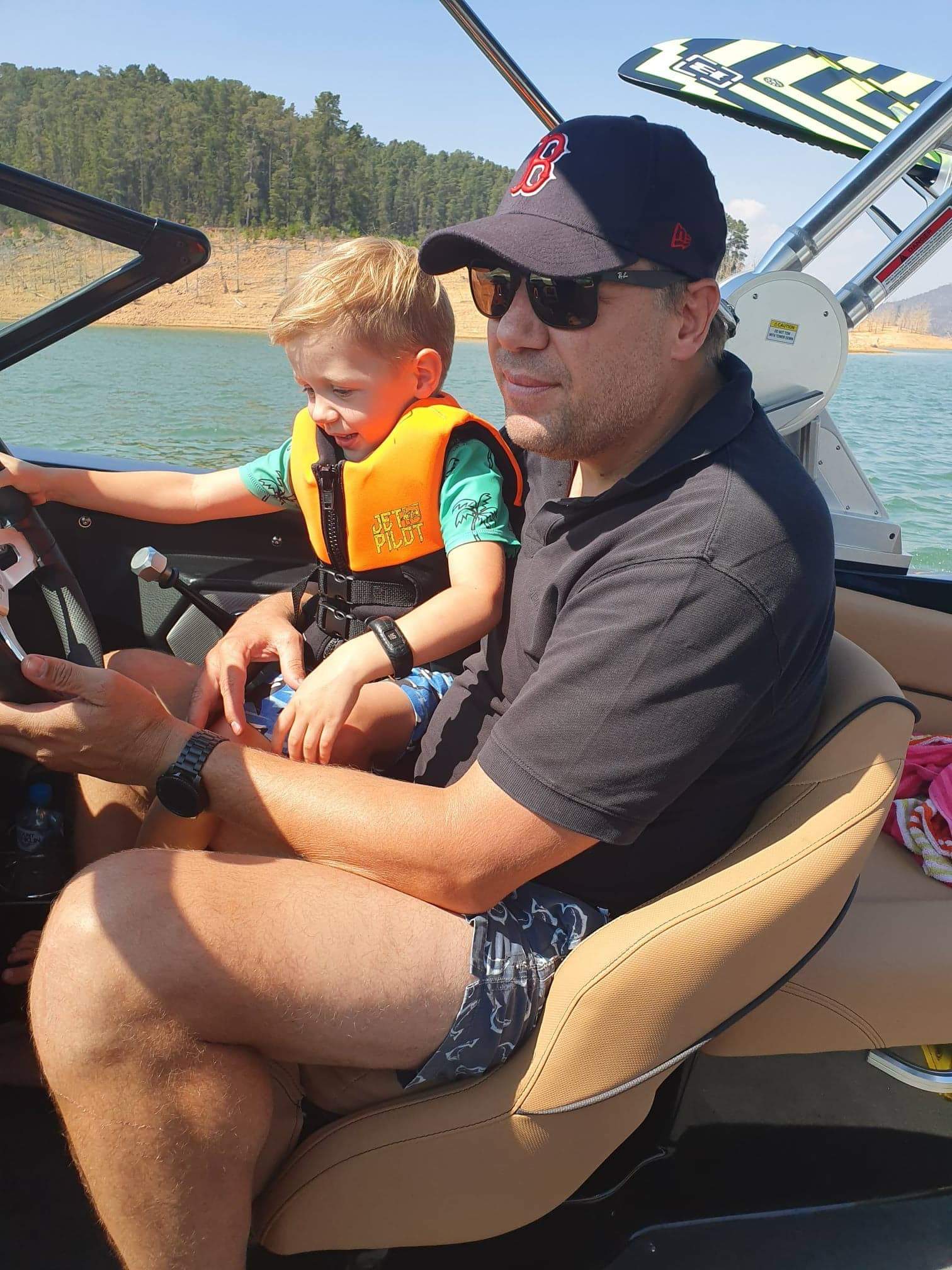 ---
I was so upset and felt bad when my first application got rejected but you guys made it happened. Myself and my family are really thankful to you always and highly recommend to my friends as well. You are good quality people to work with. Thanks heaps!



---
After finding our dream home, my fiancé and I had setback after setback trying to find a lender that would help us reach our goal. After speaking with 3 other brokers who said they couldn't help we were thankfully through a friend put onto Paul and his team at Mortgage Choice in South Melbourne. Not only did the Mortgage Choice team make our dream come true, they managed to help us have everything settled in a short time. They were always available for any questions and responded in a timely manner. We thoroughly enjoyed our experience with Mortgage Choice South Melbourne and recommend them highly to anyone who is trying to achieve their goal of owning a home.



---
Paul and Chris were superb, and we could not have done this without them. I look forward to a long and healthy relationship with them both!



---
Fantastic service! They made the process much easier while at the same time keeping us informed and involved.



---
Very knowledgeable and great to deal with. Highly recommend!



---
Paul and Chris have been amazing. The service and speed of their service they have provided us is the best we have experienced from a bank or broker previously. All we can say is a huge thanks for all their help they have been able to provide to us



---
Matthew & the team at Mortgage Choice South Melbourne have been awesome. My financial situation was quite complicated and they found a bank who could help. I felt fully supported through the whole process and felt very comfortable speaking to any member of the team if I had any questions. Even after moving in to our new home - Mortgage Choice checked in to see if I needed any support.



---
Paul, Jessica and the team at Mortgage Choice South Melbourne went above and beyond to help me with a loan for my first home. They helped make the process simple and were able to get approval on a loan with a great rate & features incredibly quickly. Every aspect of the experience with them has been wonderful, with excellent communication and detailed answers to all my questions. I highly recommend them - Thanks Paul & Jessica for all your help!



---
Mortgage Choice South Melbourne have gone above and beyond a simple home loan. Not only achieving a fabulous rate with a new lender but managing our 'challenging' discharge from previous lenders. Jess is tenacious, professional, personable and an absolute pleasure to deal with, we can't thank her enough. Paul and his team are extremely client focused and we can't recommend this team more highly. Thank you guys for taking the stress, calls and running around out of our hands.



---
It was an absolute pleasure dealing with Mortgage Choice especially Paul and Chris. They are very knowledgeable, helpful and proactive. They ensured that all the documentation are in place in a timely manner and took away the complications associated with dealing directly with banks. Highly recommended.



---
Chris, Matthew and the whole team were lovely to work with. They went out of their way to make the process of selling and buying as smooth as possible achieving a great outcome for us. Could not recommend highly the guys at South Melbourne highly enough. Thanks!



---
The team were so helpful at every stage of the process. Informative, available and friendly. Nothing was ever too much to ask of them, and they went above and beyond to make our first time buying experience a good one!



---
If I could give more than 5 stars then I would.
We have been dealing with Paul and his staff for coming up to 2 years now.
They always explained everything in detail and responded to any questions we had.
We also received follow up emails to see how things are going.
Can not fault their service at all. Always friendly and willing to help. Even going out their way to do things for us as well.
Will be using their services again. And highly recommend them!

Thank you mortgage choice!



---
Paul and Jess from Mortgage Choice were nothing short of amazing. They were very prompt, informative and patient. I highly recommend their services, especially if this is your first time.



---
Paul and his team (especially Linda) were the best! They not only helped us in finding the best mortgage but also educated us about the details (offset account, fix vs var rates, etc....). They're different than all other mortgage brokers we came across. Paul has a very ethical, professional, relaxed approach. He makes suggestions and guides you without putting pressure on you in choosing a specific bank. They won't leave you alone when you signed the application and still willing to guide you and support you right to the end. We couldn't be happier with their services. Thank YOU



---
Thanks for all your effort and the brilliant gift. Your professional and considerate services are appreciated from my family. I would like to recommend you to all my friends when they look for broker

谢谢!你们的专业、客户至上的服务,都让我和家人非常感激。谢谢你们!我愿意分享并且推荐你们给我所有的朋友。还有,礼物也是棒棒哒!



---
This wouldn't have happened without all your hard work you have done, to make the dream come true. I can't recommend you and the rest of the team highly enough, it's been such a pleasure



---
Paul, thanks very much for the fantastic work you did to refinance my loan. Bottom line, you've literally saved me $000's of dollars in less interest payments. Huge savings. Really appreciated the way you researched the market and provided me with options to consider. Also and very importantly, your fantastic staff kept me informed all the way throughout the whole process until the loan was finally settled. A big thank you to you and your staff. I'd have no hesitation to recommend you to anyone that's looking for loan solutions



---
Thank you all so much for your hard work throughout the process. It's been an absolute pleasure dealing with everybody and I wouldn't hesitate for a second to recommend your services to anybody who asked. In a few years when I'm (hopefully!) looking to upgrade and the refinancing that comes with it I'll definitely be coming straight to you. Thanks again!



---
We consider ourselves very fortunate to have found Mr.Paul Williams, our Mortgage Choice broker. We were on a very short time frame, and he was able to arrange our finance quickly and efficiently. His team were with us all the way to ensure settlement went through smoothly and on time. Thank you Paul



---
All the staff at Mortgage Choice are lovely! They would answer any question we had day or night! They have made the experience of buying our first home as relaxing as it can be. Thank you Mon and team!



---
We have worked with Monica and her team for four years and through a number of mortgages. She and her team provide a very personalised, professional and thorough service that we would have no hesitation in recommending to others



---
I would recommend without hesitation Monica and her team at Mortgage Choice to anybody looking for a home loan. It took us nearly 2 years to find our home. Monica was there to help us every step of the way, going above and beyond simply helping us find the best loan. She helped us find good building inspectors and conveyancers and provided us with countless free valuation reports on any houses we were interested in purchasing. After purchasing our home at auction Monica, Becky and Fiona were very proactive in ensuring the loan application progressed smoothly, providing us with regular updates and quickly addressing any issues that arose. It was very reassuring to know that Monica and her team were there to support us right up to settlement and beyond. I look forward to dealing with Monica again in the future



---
I recently purchased my first home and to say it was a daunting experience is an understatement. Between the different loans, LMI, body corporate, first home owners grant, confusing questions, and 3 million documents, it was a very confusing time.

I have said to my friends multiple times that I don?t know how I would have actually navigated through it all without the support of Monica van Riet from Mortgage Choice. She made everything clear and her customer service and knowledge of the industry was exceptional.

I will be using her again and have already recommended her to my friends and colleagues



---
Very professional and friendly service received by Monica. Following up attitude and trying to sort out all issues before they become 'problems' is just admirable. Not only will Monica be my first choice for any future home loans, but I consider her my trusted advisor, as I am confident she puts customers needs ahead of business preferences.



---
Just perfect. Very professional.