See below for details on our team here at Mortgage Choice in Hampton Park. Call us directly if you have any questions or would like to book an appointment on 5611 3399.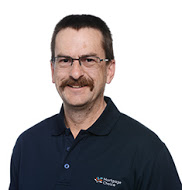 Peter Craig
Owner | Mortgage Broker
Peter is passionate about helping people find the right loan and achieve their dreams. With over 25 years experience in lending and mortgage broking, Peter can help you find the right loan to suit your life. He understands how difficult and stressful the process can be and also what lenders need during the application process.
Deepak Bansal
Do you need help with:
 Review of your existing portfolio
 Investment Planning
 Superannuation
 Wealth Creation
 Personal Insurance
 Retirement Planning
 Centrelink / Age Pension
Hi, I'm Deepak Bansal, your local financial adviser.
Working in the industry for over 11 years, I am passionate about making your money work harder for you and building the financial stability for you to live life your way.
I can help you:
invest to build wealth for your future,
protect what is most important (your family, your health and your income),
ensure your superannuation is the most appropriate fund for you,
help you to budget and save to achieve your financial goals,
transition into a quality retirement,
And so much more!
I have worked in 3 of the 4 major banks, and have met many people at different life stages. My passion is making sure that no matter what stage of life they're at, they can live full and happy lives, not worrying about the what ifs.
Having a young family has also made me passionate about income and asset protection, so my clients can make sure that they, and their families, are covered should anything happen to income or health. I also specialise in retirement planning and age pension including navigating the Centrelink and Victorian government systems.
So feel free to book an appointment with me to have a friendly discussion about your finances, and your future goals. I would love to chat!