Mortgage Broker & Home Loan Expert - Frankston, Langwarrin, Patterson Lakes & surrounds
Looking for a home loan? Talk to Peter Deitz, your local Mortgage Choice broker from Frankston, VIC. Let us research and compare over 20 lenders for you.
Call Us
Mobile - 0413 439 766
Office - 03 9787 3143
Fax - 03 9787 6324
Open Hours

9 am to 7 pm Monday to Friday, Saturday 9 am to 2 pm. Please call first to make an appointment. Other times may be also available by appointment.
Peter and his team at Mortgage Choice take the time to really listen to you. We explore your individual circumstances and goals to find the right loan to meet your needs.
With over 20 years in the mortgage industry, we have gained a broad knowledge of lending and the property finance market. Our state-of-the-art software program and loan qualifier provides us with information about new products and legislation as soon as they are released.
That's how we can offer you fast, expert advice on which loan will work best for you.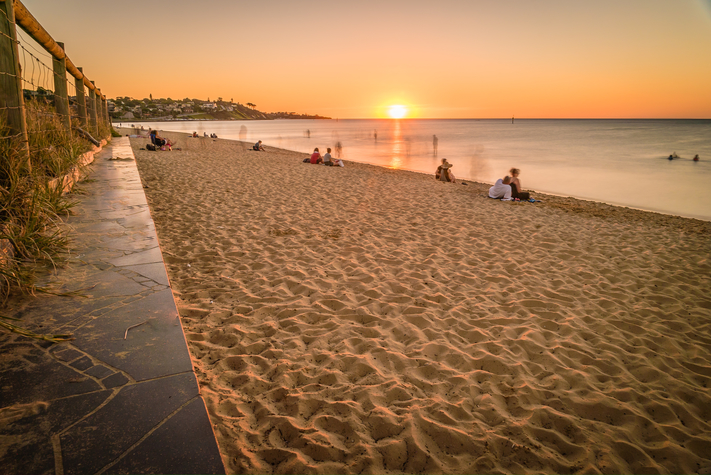 We help you choose the right solution.
We have an extensive range of loans to choose from with over 20 lenders on our panel, including the major banks, credit unions and alternative lenders. Our job is to clear the confusion and help you select the right loan for your situation.
Our team have worked hard to build a strong reputation over the years for consistently achieving the best results for our clients. You can count on us to clearly explain loan options and to support your interests.
We keep looking after you.
We want our clients to come back, so we keep you informed about the property finance market with our quarterly newsletters and email alerts. We also offer free home loan health checks to ensure your loan continues to meet your needs.
We are easy to find.
Our office in Langwarrin means easy access for home buyers in the Frankston and Langwarrin region. Our team of brokers will work around you, which means we can be available evenings and Saturdays to fit in with your schedule.
Give Mortgage Choice Frankston a call today on 9787 3143 to book an appointment.
Our team will grow with you!
We offer different services to meet your changing needs:
Refinancing to consolidate loans and credit cards
Loans for building, extending or renovating
Personal loans for that special something you need
Car loans to keep you moving
Investment loans to secure your future
Equipment Finance to start or to grow your business
First home buyer advice and support
Financial planning
What makes us different?
At Mortgage Choice Frankston & Langwarrin, our home loan service is at no charge to our customers because the lenders pay us a commission after your home loan settles, so you get all of our expertise at no cost to you.
Our home loan service doesn't cost you anything!
If you want peace of mind, have one of our Home Loan specialists help you. Book your appointment today by calling Peter Deitz on 0413 439 766.
Mortgage Choice is based in Frankston, but our clients seek us out from Cranbourne, Lyndhurst, Frankston South, Langwarrin, Carrum Downs, Patterson Lakes, Seaford, Sandhurst, Lynbrook, Carrum and Skye.
The right home loan for your needs
Our mission is to find the right home loan for your individual needs and to always have your best interests at heart. Plain and simple. Which is why we have such a wide range of lenders to choose from. We can search through hundreds of products to find something tailored to your situation. ~
Excellent support, able to answer my many questions, quick approval and regular contact prior to settlement.
We really appreciated your genuine interest in our buying an investment property, and the time you took to listen and give us your guidance.
Service was prompt, advice was accurate and straight-forward. I am 100% happy with the experience I had and would have absolutely no hesitations in using the service again.
We were placed in a very difficult situation after my husband lost his job. Re-thinking our mortgage commitment was forced upon us but your sensitive listening, helpful advice, and prompt service meant we found a way to manage in our changed circumstances, and gain peace of mind. Thank-you.
Thanks for the great service. Thanks for being flexible with time to arrange meetings. My husband and I both work fulltime and you were able to work around that for us.
Always very happy, my loan situation can be difficult but Peter always gets me the money.
Service was extremely professional and friendly. A++. Extremely happy with past service. Highly recommended.
I was extremely happy with the service provided. Great support throughout the entire procedure. Thanks for all your hard work. A very happy customer.
Don't change a thing!!! On numerous occasions you went above and beyond to help me achieve my objective. Can't thank you enough Peter.
We were very happy with your service, which was personal, efficient and knowledgeable. You listened to what we wanted and you found it for us! Thank-you.
Help me
calculate