May 17, 2017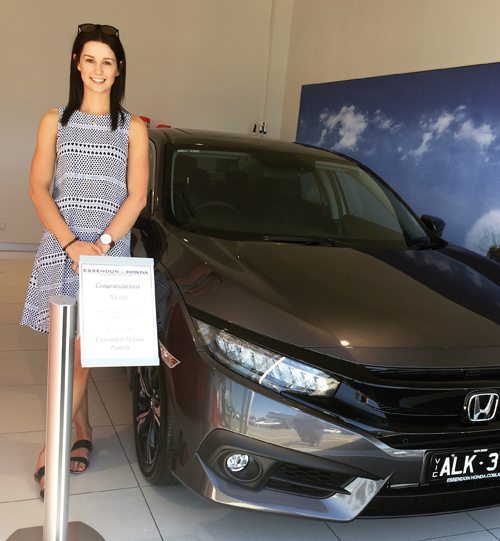 It was time to sell. My old car was only a 2014 model but, because of the amount of driving I do for work, I'd put a lot of kilometres on the clock. Many more kilometres and the car would have dropped substantially in value and started to cost me more.
So I researched online, picked out five cars and went to visit some dealerships. But the cars looked nothing like they did online! Then, as I was walking through the Honda dealership, I saw the Honda Civic – and instantly fell in love.
Thankfully, it was close to my price range. I didn't want to look at any other cars. I took the Civic for a test drive and loved it even more.
I went away to get pre-approval for finance. As I was on a casual income, I wanted to be sure how much I could borrow. My budget had originally been a change over of $18,000 and I worked out the worst-case scenario for buying the Civic.
Pre-approval for my car loan came through on the Friday, which meant I could go shopping the next day – yay!
But when I went back to the Honda dealership ready to buy and trade in my car, I was shocked to find they hardly seemed interested in selling the car to me. They wouldn't negotiate, they just let me walk out the door when it was too expensive.
I tried a different dealership. (Buying from a dealership is not an experience I'm in a hurry to repeat.) In the end, it took me 2½ hours to buy a car that I knew I already wanted.
I spent $200 over my "maximum" – but that's OK when you love a car, isn't it?
Our Mortgage Choice asset finance team beat the finance deal that the dealership offered me, which was great.
Now I have my new car to drive. I love it! It was definitely worth it. The only shame is that it already has three stone chips from all the roadworks on the way to the office.