September 16, 2015
First home buyer Sean McInally fell in love with the pretty 1960s house in Junortoun, Bendigo, the moment he saw it.
He agreed on a price but only had a 5 per cent deposit, meaning he faced paying thousands in lenders' mortgage insurance.
The insurance fee could be avoided, though, if he had a 20 per cent deposit. So Sean's parents allowed their home to be used as additional security on the loan, giving him the extra 15 per cent he required.
"Everything was going smoothly," Sean said, "but then, as part of the process, the bank insisted my parents get independent legal advice."
That advice changed everything.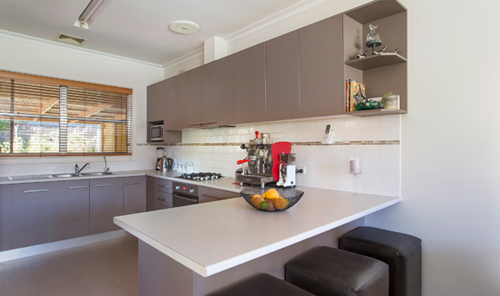 Sean's parents were told that being guarantors would limit their retirement plans. Naturally, this news worried them. They felt they couldn't proceed and withdrew from the application.
"It put me into a panic," Sean said. "I had already signed up to pay this money and put down a 5 per cent deposit. I was going to lose that if I didn't get the loan."
Time was ticking to the settlement date, and Sean had to reapply for a mortgage.
Sean, a 27-year-old tax fraud investigator, knew the mortgage process could get tricky. That's why, when he started house hunting months earlier, he had listened to friends who had bought property.
"They said the best thing to do was to go through a broker," he said. "If you go through the bank, they're only going to give you one product. I'd seen Mortgage Choice advertised and knew they were trustworthy."
Sean turned to Peter from Mortgage Choice Bendigo at the outset. Now, with pressure mounting following the setback, he was relying on Peter to find another solution and secure his new home.
After speaking with Sean's parents, Peter was able to restructure the mortgage. The new arrangement meant Sean could apply on his own while still avoiding lenders' mortgage insurance.
All that remained was the bank's verdict.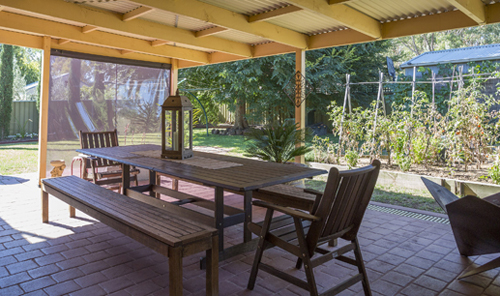 (Pictures courtesy of Dungey Carter Ketterer)
"It was very stressful," Sean said. "I didn't know if the bank was going to say yes or no, and I really wanted the property."
But the bank was happy and confirmed the mortgage two weeks before the settlement date.
"Getting the approval for the finance was the biggest relief," Sean said. "I was ecstatic."
Sean moved into the recently-renovated three-bedroom home two months ago and is enjoying the greater freedom of being an owner instead of a renter.
"I get to have people over and entertain them in a house I am proud of," Sean said. "It's great to have my own space, something I own."
Sean's tips for fellow first-home buyers
1. "Deal with a mortgage broker. This simplified the process for me."
2. "Try not to stress. There are always options available."
3. "Meet with a broker as early as possible before finding a house as you'll have more options on the mortgage side of things."
4. "Relax and enjoy the process. It will work out. Getting a new house should be a happy time."
Buying your first home?
Get friendly, expert help with your mortgage
Phone Peter at Mortgage Choice Bendigo on 0438 117 706