September 18, 2017
Growing up at the old brickworks in Castlemaine, Doryan Gowty enjoyed an idyllic childhood.
With six acres to explore, there was always scope for adventure. There were nooks for cubby houses and dams for swimming and fishing. But his family's brick-and-tin home was small and could get very cold.
"We had a wood heater in one of the rooms," Doryan said. "We cooked in that room and froze in the others."
Two homes stand on the brickworks site. Joined by a common wall, they were converted in the 1970s from the factory buildings by Doryan's dad and an artist friend.
In 2010, when Doryan and his wife Naomi were looking to move out of Melbourne, Doryan's childhood home was for sale. The timing was perfect, the opportunity too good to pass up. But the old house – their new home – had not changed.
"Dad was always very proud of not owing a cent on the place," Doryan said. "He did all the work himself. The problem with that was he could only ever afford to build little rooms. The lounge was too small for a three-seater couch. You couldn't fit six people in the dining room. We needed to open it up."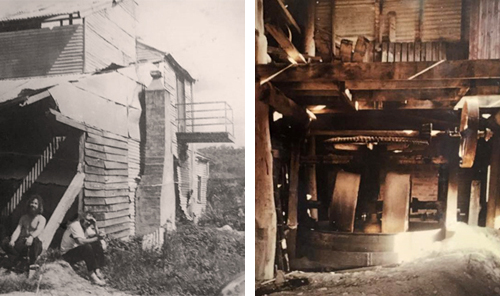 (The factory in the 1970s and the old brickmaking equipment)
To renovate they needed to remortgage. But that would not be easy. With the two houses on the same title, Doryan and Naomi have to include their neighbour in any mortgage application. (This is a tenants-in-common ownership arrangement, where the neighbour acts as a guarantor.) By the time Doryan and Naomi were ready to renovate, however, their mortgage lender had changed its policy on such loans. The couple's application was refused.
"That's why I called Peter," Doryan said, "and it was a really good move. When I explained the situation, he could reel off the top of his head the lenders where that wasn't going to be a problem. Having a broker with that knowledge of the industry was invaluable.
"I was pretty hands-off from there. It has been the most painless loan application I think I've ever been through.
"Previously, we had gone through the bank. We found that we were doing all the running around. The bank would forget things and we'd have to go and point something out. But Peter was on top of the requirements.
"Everything went missing in the mail at one point. Peter actually drove to Castlemaine, picked up the documents and drove to Melbourne to hand them to the assessor."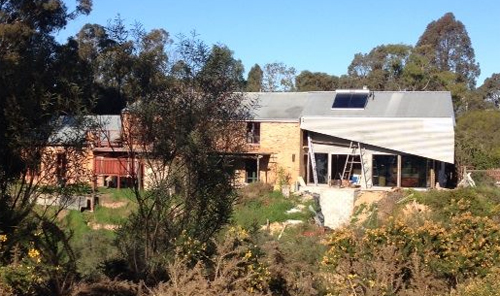 (The new and the old come together as the extension takes shape)
Doryan and Naomi secured the extra money they needed, and at a lower rate than they had been paying. They have now extended their three-bedroom home, opening up the living areas to give them the space they craved. Some small jobs remain, but they have a home that meets their needs.
"We've got a one-year-old son," Doryan said. "My wife has just gone back to work and it's really put her mind at ease to be living in a house and not a building site.
"I've been saying to quite a number of friends that I wouldn't deal directly with a bank ever again. I'm so much happier dealing with a broker. Peter's service, experience and knowledge of the industry is something that's very hard to find."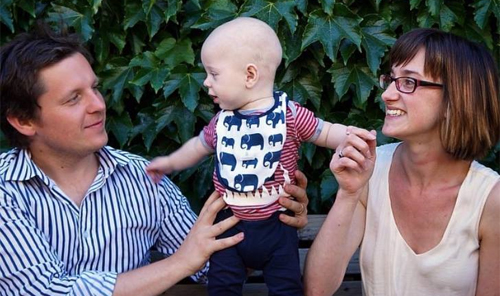 Are you looking to remortgage?
Get friendly, expert help - it's free
Phone Peter at Mortgage Choice Bendigo on 0438 117 706