April 19, 2017
Serving: Kyneton, Woodend, Tylden, Trentham, Daylesford, Macedon, Mt Macedon - phone 5427 4262
"It has been wonderful to have Peter on our side throughout the process of planning, designing and now building our new home ... We've really appreciated his good humour and care in assisting us to realise our dream and wouldn't hesitate to recommend him to our friends and family."

N. Cunningham, Kyneton
Let us help you realise your dream, too
Our services include:
Home loans
Car loans
Business lending
Property investment
Personal loans
Visit our Macedon Ranges office
You'll find us at 87 High St, Woodend
Phone: 5427 4262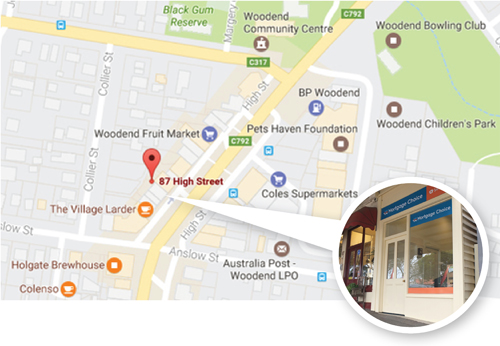 Why choose me as your mortgage broker?
One of the main reasons I joined Mortgage Choice in 2003 was its "paid the same" promise. Why should some brokers be encouraged to steer you towards loans that are better for them than for you?
As a Mortgage Choice broker, I get the same rate, no matter which loan you choose from our panel of lenders. No hidden incentives. You can count on me to do what's best for you.
A mortgage is a big commitment but it need not be a big headache. I work hard to make your life as easy as possible.

~ Peter Machell
(Owner, Mortgage Choice Bendigo & Macedon Ranges)
Would you like to chat about your mortgage options?
Call Peter on 0438 117 706.


What our Macedon Ranges clients say
From day one, I felt you did a great job in making me feel secure and confident that you were looking after all sides of my loan application. Also I felt you cared about my situation and communicated clearly via emails and mobile with updates on how the application was travelling and were always helpful with any inquiries that I made. Thanks Nicole, good job well done.
C. Davis, Kyneton
Peter and especially Nicole, who we mainly dealt with, were very professional in their approach, often going beyond what we expected. This in turn made the process easier. They both replied to our questions promptly, guided us through the paperwork and even collected the signed forms in person. Thanks again Nicole and Peter.
S. Arkovits, Kyneton
Very professional service. Products were explained well and all questions were answered promptly. Thanks for making it so easy.
T.O., Refinancer, Woodend
Thoroughly professional service from start to finish. I could not recommend Mortgage Choice enough. Nicole Harman from the Bendigo branch is fabulous.
K. O'Brien, Refinancer, Glenlyon
We were very happy with your service, very professional and helpful. The refinance process was made easy for us to achieve a much better interest rate as well as great products.
S.H., Refinancer, Tylden
We were extremely satisfied with the service we received from Peter Machell and would have no hesitation in recommending Peter and Mortgage Choice to anyone looking for a home loan.
M. & J. Moore, Refinancer, Kyneton

Read more reviews from our customers

Macedon Ranges stories from our blog
Customer story: How Kyneton real estate agent Helen found her ideal business loan
Helen was determined to buy and rebuild the real estate business where she worked. Yet her busy job was consuming her time and energy.
Business profile: David J Gibney Accountants, Kyneton
David dreamed of being a farmer until a farm management course ignited his interest in finance.
My Town, Kyneton: Darren & Tammy Harman
Moving to Kyneton? Get the lowdown from Kyneton Autopro owners Darren and Tammy about what to see and do in the area.
Community: How we helped Woodend's heritage society to upgrade its computers
The society had some computers and microfilm readers, but they were so old they were almost heritage items themselves.