Bendigo
Mortgage broker Bendigo - we compare 450 loans from over 20 lenders to ensure you get the best deal
"As a first home buyer, I was initially very daunted and overwhelmed by the thought of acquiring a loan, but thank goodness for Peter and Nicole. They were very understanding, informative and efficient at answering all of my questions. The overall process was very smooth and I didn't feel out of my depth at all. I couldn't recommend them highly enough."

Z Jeffreys, North Bendigo
Why choose me as your Bendigo mortgage broker?
One of the main reasons I joined Mortgage Choice in 2003 was its "paid the same" promise. Why should some mortgage brokers be encouraged to steer you towards loans that are better for them than for you?
As a Mortgage Choice broker, I get the same rate, no matter which loan you choose from our panel of lenders. No hidden incentives. You can count on me to do what's best for you.
A mortgage is a big commitment but it need not be a big headache. I work hard to make your life as easy as possible.

~ Peter Machell
(Owner, Mortgage Choice Bendigo & Macedon Ranges)
Visit our Bendigo office at 51 View St, Bendigo
Phone: 5441 3600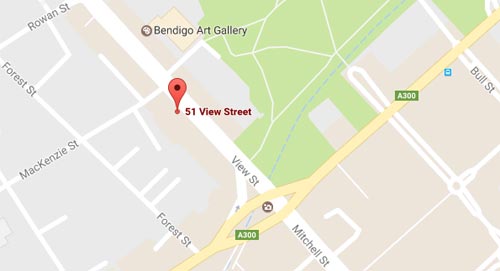 What our Bendigo mortgage clients say
"Would highly recommend Peter and Nicole to anyone. They worked hard to get me the money to buy my sister out of a jointly owned property and Nicole kept me posted all the way through. It was like I told them what I wanted and the rest just happened."
P Hunt, Bendigo
"Everything was explained very well and I felt very supported through the process. It was a good experience which I would repeat again."
CC, Golden Square
"We were extremely happy with the time and effort put into our needs. We'll be back!"
KH, Huntly
"Super work, we got stuffed around and had so many delays when dealing direct with ANZ so really happy you did all the hard work for us. Thank you."
Mr O'Brien, Maiden Gully
"We were extremely happy. You showed interest in our situation, were very helpful and followed up with the lenders. You have made it very clear that you are there to provide assistance if we need it in the future."
T & M Smyth, Quarry Hill
Serving: Bendigo, Echuca, Castlemaine, Maryborough
As Bendigo mortgage brokers, our services include:
Home loans
Car loans
Business lending
Property investment
Personal loans