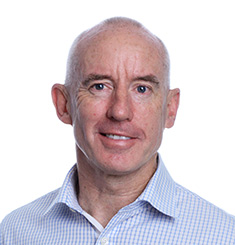 Peter Machell
Owner | Mortgage Broker (16 years)
Before becoming a mortgage broker, Peter was Angus & Robertson's national business development manager. After completing an MBA, he decided to build a business of his own. He set up Mortgage Choice Camberwell in 2003 and ran it for 11 years before establishing Mortgage Choice Bendigo & Woodend.
In his free time, you'll often find him running, playing squash, or mucking around at home with his two daughters.
"I am absolutely passionate about my customers & how transparent our model is at Mortgage Choice! Our paid the same model means that we're paid the same commission regardless of the home loan our customer chooses, from our wide panel of lenders. There's nothing better than knowing you're helping customers change their lives, and doing it without bias."
Email Peter | Connect with Peter on LinkedIn | 0438 117 706