July 18, 2017
Maureen Johnson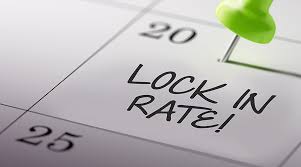 Speaking in the media last week Mortgage Choice CEO John Flavell noted that after the prudential regulator changes and restriction of credit in March 2017, 33% of investors feel their plans have been affected by new legislation. This figure marks a 10% decrease in buyer confidence since 2016.
"When APRA limited interest only lending to 30% of all flow, most lenders reset their credit policy and pricing for interest only rates," said Flavell.
"As a result the ABS data for May 2017 shows that since investment lending peaked in Feb this year at 40% it has now dropped for the third month in a row."
When asked if this means there has been a collapse in confidence in the market, Mr Flavell was quick to emphasise that a collapse is definitely an exaggeration. At around $33billion a month, Australian home loan approvals remain consistent. Instead it is the shape of the market that is shifting.
With generous incentives for First Home Buyers in NSW and Vic and step ups to slow foreign investment such as an increase in stamp duty to 4% and a rise in Capital Gains Tax, it's only to be expected that the proportion of investors will decrease in the short term when compared to owner occupied buyers.
"At the end of the day it's all about supply and demand and the cost of credit," Flavell reminded us and who better to assist you with that in an increasingly complex market place than a good mortgage broker?"
Financial expert Peter Switzer agrees. In an article in Switzer Daily earlier this month he came out highly supportive of the industry in general.
"Mortgage brokers have not only made banks treat customers better, they have been forced to reduce interest rates, though some customers allow themselves to be overcharged. Brokers have also done a lot to help small business owners get access to loans either for their homes or their business, compared to the old days when banks owned the computers that often said: "No!" Effectively, through a broker's desire to get the business, they have been a help to economic growth, efficiency and job creation, as they took away many of the bank practices that stifled growth.
This history shouldn't be ignored. The role a mortgage broker plays should not be dismissed as someone being an exploitative user of the consumer."
If you are going to use a broker you should not be out of pocket for the service. In addition there are 3 Essential Questions to determine if your broker is above par.
1. How long have you been in the industry?
Experience is everything – particularly in this industry. Often having a large aggregator behind your broker is a sign that they will have to meet strict requirements with compliance and provision of a holistic service to you. If a broker is making a living advising you about what to do with your income but not taking steps to make sure you have opportunities to discuss how to protect that income find one who does. Mortgage Choice brokers now have a financial planning arm where their trusted advisers are ethical and transparent about payments and commissions. Experienced brokers also build up a wealth of experience in different scenarios and situations so a good broker will become a specialist in time and will have no doubt done advanced study such as Reverse Mortgages.
2. How are you paid?
While most brokers will assure you they have a wide range of lenders they are not paid the same when it comes to commission and every bank pays them at a different rate. This may effect the options they put in front of you. Mortgage Choice brokers are paid the same flat rate of commission regardless of where they send you.
3. Can you get me the lowest Interest Rate?
Without doubt this is possible if this is your priority however a good broker will delve a bit deeper to help you identify your priorities. That will involve researching credit card facilities, redraw facilities and a host of other factors.
Peter Johnson and Emma Sills can be contacted on 9521 1611. They're here to help with all your questions.