Mortgage Broker Engadine
Mortgage Broker and Home Loans in Engadine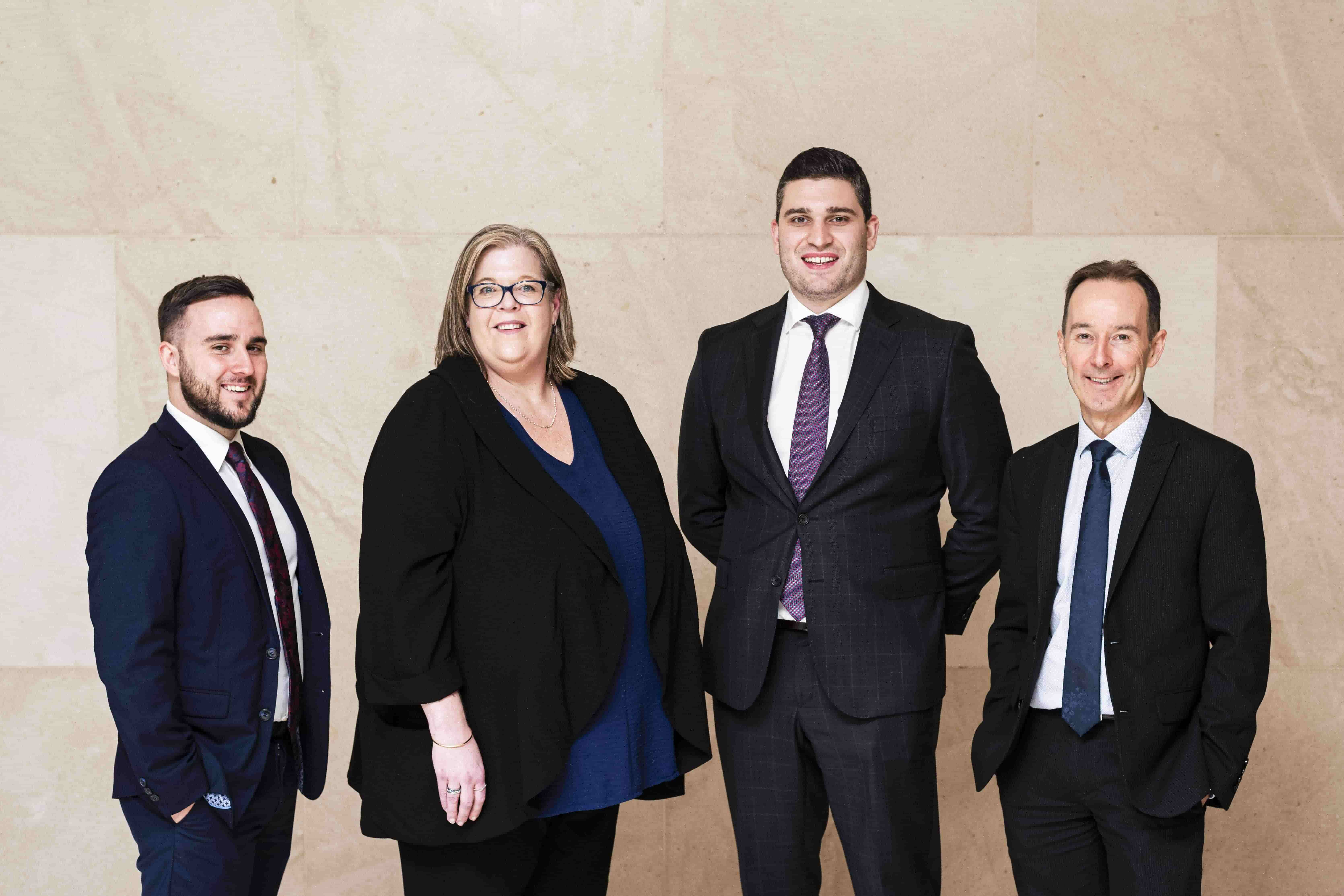 Is Your Property Journey Taking You to Engadine?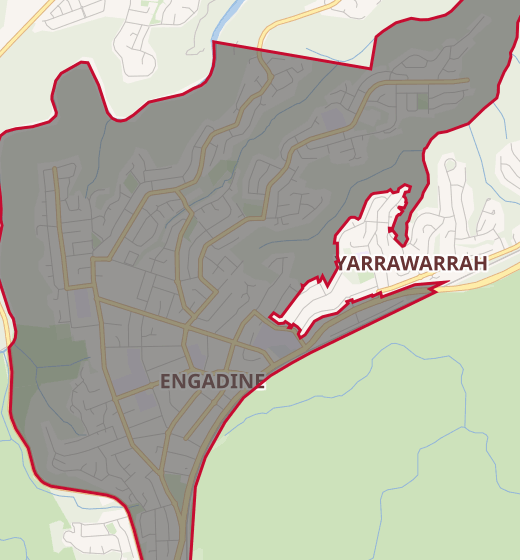 And why not.
Engadine is a Sydney suburb with a country town vibe. Nestled on the edge of the Royal National Park it's leafy and green and has lots of space for your family to grow.
1890 Charles McAlister was able to purchase what was effectively the entire suburb, naming it McAlister's Estate until his return from a holiday in Europe when he renamed it after the beautiful Engadin valley in Switzerland.
The suburb was a popular settling place for many soldiers after WW1, which explains some of the street names such as Anzac, Tobruk, Amiens, Bullecourt, Villers Brett, and Nelson.
If it's beaches you're after then Engadine offers easy access to those too. Cronulla and the beaches of the National Park are only a 15-minute drive or if you're feeling more adventurous, take public transport or drive to any of the beautiful beaches along the coast of the Illawarra or explore Wollongong a mere 30 mins away.
For anyone who needs to work or play in the Sydney CBD, a 35-minute drive or train ride takes you right to the heart of Sydney.
Some Interesting facts about Engadine:
Engadine is 9.5 square kilometres
10.2% of its total area is covered by 23 parks
The predominant age group in Engadine is 0-9 years
The workforce is mostly professional.
The majority of householders are families with kids.
The average mortgage repayment in Engadine is likely to be between $3000 - $3999 a month.
According to the current data from REA the mix of Engadine residents is as follows: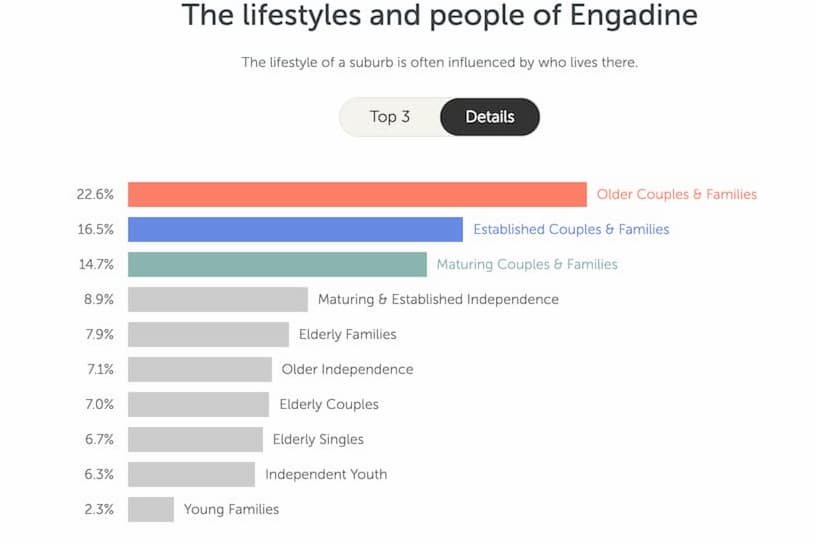 For all the latest information on Engadine property check out realestate.com's website
https://www.realestate.com.au/neighbourhoods/engadine-2233-nsw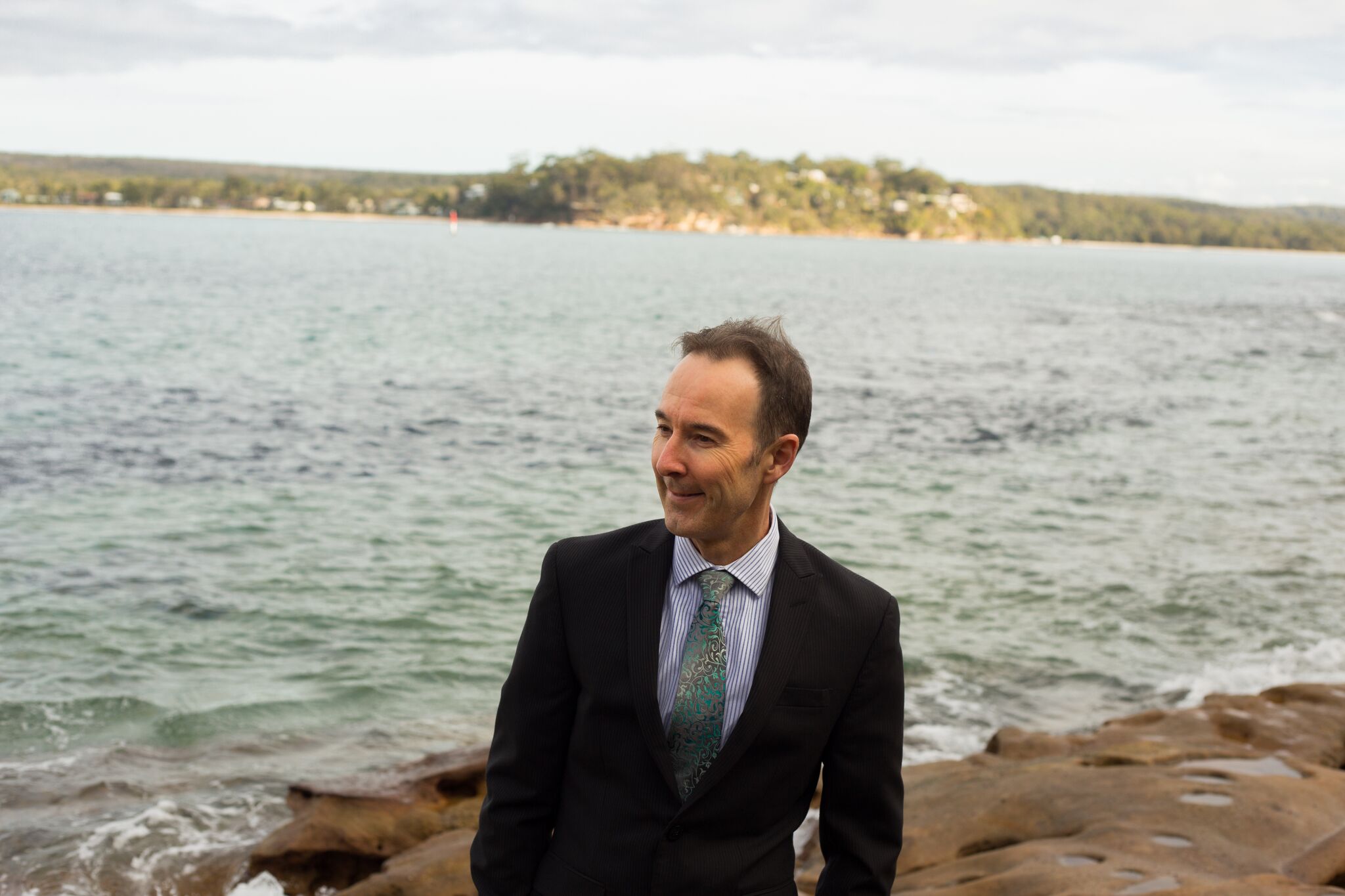 Peter is an Engadine boy and his parents still live in the family home there. He might be a bit biased when he tells you that as a perfect suburb to raise a family, Engadine doesn't need any talking up. But the stats do speak for themselves.