Welcome to our team page. Read on to meet the fantastic team at Mortgage Choice at Sutherland Cronulla & Wollongong who work across our three broking franchises and in our Financial Planning arm.
This is us
We have all the soccer nations represented on Team Sutherland with staff from Scotland, Ireland and Brazil as well as our true blue Australians. We've got a couple of international spouses here too from England and Canada so if you love listening to people with an accent, we've got you covered.
On the parent front we've got every kid combination going on with a set of quadruplets, a set of triplets, single kids, two kids, three kids, not thinking about kids yet and grandkids, nephews and nieces galore. Our MC Team family has newborns, kindy kids, primary schoolers, high school teens, uni students, a twenty-something bar manager, a teacher and a cop. So we understand the joys and challenges facing Aussie families especially when it comes to finances. Need an ear? We'll listen for sure.
While each team member brings their own extensive skill set and life experiences to their role, we are also highly aware of the importance of teamwork. Working closely to support each other, we strive to offer you the best possible service and to take the stress out of the lending process.
Let us do the hard work, so you don't have to.
Meet our Executive Staff who lead an award winning team at Mortgage Choice at Sutherland.
Peter Johnson, Owner / Senior Broker
Maureen Johnson, Owner / General Manager
Ciaran Davis, Financial Adviser / Partner
Robyn Davis, Office Manager
Like any small venture we rely heavily on word of mouth referrals and repeat business from happy customers so please don't hesitate to comment on our Facebook page and review us. Your feedback is always welcome.
Meet the Whole Team
We've assisted with mortgages for first homes, next homes and renovations. We've been there when you've needed a new car or asset finance to start a business. We've led you through investment loans to build up your property portfolios and we've shown you how to manage your cashflow to pay for educating your kids or family holidays and special events.
We've told you how you can get your kids on the property ladder via parent guarantor loans. We've helped you to demystify and consolidate your super and plan in advance for a solid retirement.
We've been there when you've signed that contract on a Saturday BEFORE applying for finance despite being told, "Don't sign anything at the open house!"
We've liaised when contracts have gone wrong; when your valuations came in short; when your 'to die for' house was sold to someone else.
You've called us when you've faced unexpected illness and hardship and needed to benefit from the protection you have in place.
We've been there with you through engagements, marriages, births, promotions, raising families, divorces, illness, caring for elderly parents, inheritances, lotto wins, retirement and death.
The team at Mortgage Choice SCG are proud to say we've been part of your story for over 15 years and we look forward to keeping it that way.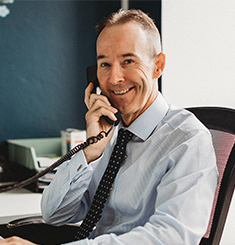 Peter K Johnson
Born in Engadine and a property owner at the age of 19, an eventual career in the Finance Industry was probably always on the cards for Peter. An electrician to trade, he owned his own business as a tradesman and then went on to something completely different in senior management roles in airline catering working for Cathay Pacific. After doing a degree in Business and Finance in the early 2000s, Peter worked for 5 years as a broker with Mortgage Choice at Sutherland's previous owner before agreeing to buy her business in 2008. He has won multiple awards over his 15 years as a loan writer and is well known for his expertise in lending and his excellent customer service. In 2017 he came in at No: 49 in the MPA's top 100 brokers in Australia. As a resident of the Illawarra for 25 years his local knowledge from Cronulla to the Gong is extensive. This, a rich career path and a genuine love of helping people ensure his absolute understanding of our customers and their hopes and dreams.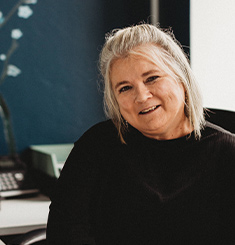 Maureen Johnson
Originally from Scotland, Maureen arrived in Australia in 1991 and worked as a high school teacher in several Shire colleges. She is also a published children's writer. Since buying Mortgage Choice in 2008 with Peter her role has evolved to include managing general operations, customer service, marketing, HR and pretty much everything else that everyone else is avoiding.
Ciaran Davis
Originally from Ireland, Ciaran Davis is our financial adviser. With 20 years of broking and financial planning experience gained both in the UK and Australia he is fully qualified to advise on Super and SMSF, all types of protection, cashflow and money management, transition to retirement and UK pensions. His role is particularly necessary in the current climate of borrowing large amounts of money to acquire property. As your brokers we have a duty of care to all our customers to stress test your loan. If interests rates change, or life throws you an unexpected curve ball, you need to be sure that you'll never have to sell your assets to survive. A complimentary first meeting with Ciaran could well be the best thing you'll ever do for your financial peace of mind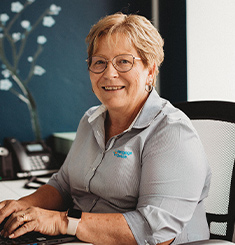 Robyn Davis
No relation to Ciaran, Robyn is our Office Manager and has been with the business for nearly 7 of our 10 years. Robyn joined Mortgage Choice after a 22- year long career with CBA. Her vast experience in banking and excellent managerial skills ensure that she is the captain of the entire Mortgage Choice at Sutherland / Cronulla/ Woonona ship. Robyn oversees the entire process of your loan application - usually a 6 week period of work from formal approval to settlement. She is the first and main point of contact for all our clients. If Robyn can't help you, no one can.
Emma Sills
Emma Sills
Emma joined us in 2016 with several years of experience with St George Bank. Initially Emma worked as a key staff member in our processing team. Her thorough attention to detail and calm problem solving skills have made her a favourite with our customers and our lender partners alike. Last year she qualified as a broker and now helps our clients at every stage of the home loan process. It never comes as a surprise to anyone that Emma is a competitive sailor. If anyone can keep your application afloat on the ever turbulent, changing lender policy seas, it's Emma.
Amanda Baptista
Amanda joined us in January 2018 and is our newest team member. She comes to us with a wealth of overseas banking experience gained in her home city of Rio de Janeiro where she was involved in investment banking, working with high wealth portfolios. Fortunately for us she married a Shire local soccer hero and then spent a year working as a broker in the local area before joining us.
It's Amanda's job to meet with you and answer all your questions. Nothing is too dumb especially in today's lending environment when lenders are under so much scrutiny and are reviewing their lending policies on a daily basis. Amanda will then offer you what your current lender won't ... a comparison of all the products relevant to your needs that are currently offered by our MC lending panel, which includes every major bank and building society in Australia. Armed with that information you are then able to make a decision about the best deal and whether that means staying with your current lender or not, Amanda will advise you on what you need to get your new loan application underway.
Brendan Donnelly
Staring out his career as a primary school teacher, Brendan has been with Mortgage Choice for almost 20 years. He and his partner Sue Gates built Mortgage Choice Wollongong into a successful and thriving broking business, highly respected in the Illawarra and beyond. Brendan and Sue acted as mentors for Mortgage Choice at Sutherland in the beginning and the two businesses have worked closely for the last 10 years. While Brendan has decided on a well deserved early retirement, he will still be working in the business from time to time and will be especially available to our Mortgage Choice Wollongong clients during the transition period and beyond. Someone should probably explain the concept of retirement again to Brendan but it won't be us. :)
Joanne Thorn
Jo is a vital part of our processing team. She joined us two years ago after working remotely for a fellow Mortgage Choice colleague in Brisbane. It's her responsibility to gather all the supporting documentation together for the electronic application that will be submitted to your lender. Again under tight new rules most lenders now require newly sited and submitted ID and other documents regardless of whether we have them on file from a previous application. Joanne will patiently explain this to even the most frustrated customer and prepare your application for submission by your broker. Go with Jo's flow and every little thing will be alright.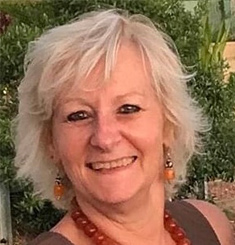 Janette Stevens
Janette is the third member of the processing team. Janette joined us in 2017 after a long career with Australian building societies. It's her role to track the progress of your application. The first step is getting your lender to unconditionally approve it. Again this has become a slower process than in previous years as assessors often request information from you at this stage that may not have been needed prior to their tightening of their policies at the end of 2017. Janette will keep you informed, collect the extra documents, then follow your application's progress until final settlement. Look forward to that final call from Janette to tell you you've settled.
Leigh Cox
Leigh joined our Financial Planning franchise 3 years ago with over 12 years experience in implementation. As well as researching current data for your Statement of Advice, Leigh is also a paraplanner and will follow through with all parties as your SOA is put in place. Her calm, unruffled efficiency ensure she's a great favourite with all our FP customers. She could well be the most positive person in the entire world.
Matthew Staples
Matt is the newest member of Team Sutherland/Cronulla/Woonona. A recent university graduate, with a Financial Planning degree, he joined us last year before his finals to do some work experience and still came back. Matt works in FP administration and implementation but he's also learning the ropes as a trainee Adviser. With the Celts on his case this education is sure to involve some classes in the pub.