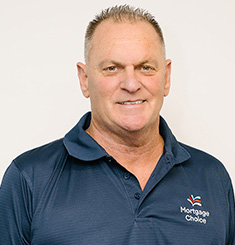 Peter King
Mortgage Broker
With more than 30 years' experience in the finance industry, Peter King is well equipped to help you meet your financial objectives.
"The best part of this job is getting my clients the right deal, structured to their specific needs, and being able to offer a superior and ongoing service," says Peter.
Peter covers all areas of lending and has a particular interest in helping clients to structure their finance with a view to wealth creation. He has the backup of support staff with 30 years of combined experience in the finance industry. "Our knowledge, experience, service and success rate set us apart from the competition," he adds.
Acknowledged as one of the industry's top performers, Peter has 'Associate' status with the Mortgage and Finance Association of Australia (MFAA) due to his experience in the industry. His professional expertise has been recognised with many industry awards.
Whatever your needs, call Peter today for assistance with your financial goals.
Peter's mortgage broking business is based in Moonee Ponds but he is fully mobile and services all areas.