Team Profiles
Mortgage Choice - Mortgage Brokers for Launceston, Devonport, Burnie, St Helens and all of Northern Tasmania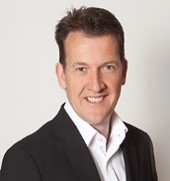 Peter Reynolds
Peter is the Owner Manager of the Mortgage Choice franchise in Northern Tasmania. He has held the franchise since 2006 and has assisted clients across all of Tasmania, as well as in every state and territory of Australia.
Peter has helped many hundreds of clients achieve their goals through buying their own homes, investing in property, renovating, refinancing, consolidating debts, as well as assisting them in a wide range of insurance needs.
Professionally, Peter holds a Masters in Business Administration (MBA) through the University of Tasmania which he completed in 2014, and a Diploma in Finance & Mortgage Broking Management. He is a Graduate of the Australian Institute of Company Directors and a current member of the Mortgage & Finance Association of Australia (MFAA).
Outside work, Peter is married to Fiona and has 2 daughters Amelia and Lili. He enjoys cooking, property renovating, travelling, Aussie Rules football and regular get-togethers with friends and family.
Carlee Graham
Carlee has over six years experience in the financial services industry working in the retail banking
sector. Of those six years, she has spent four of them providing lending solutions to her clients.
Carlee strives to provide excellent service to all her clients. She does this by working endlessly with
her clients in order to find a perfect fit. She is determined, hard-working and goal focused. She has a
strong passion for lending and knows exactly what is required of her to make sure her clients are
well informed and looked after from start to finish.

Along with the experience she brings from retail banking, Carlee has also completed her Certificate
IV in Finance and Mortgage Broking and is currently completing her Diploma in Finance and
Mortgage Broking Management.

Outside work, Carlee is married to Mick and has two young children, Ruby and James. Previously
they lived on the East Coast of Tasmania and now reside in Evandale on a cattle farm. Carlee enjoys
running, cooking, reading books and spending time with her family and friends.