Meet the team from Mortgage Choice in Blackburn. We are always here to help - talk to us today and we will find a solution for you.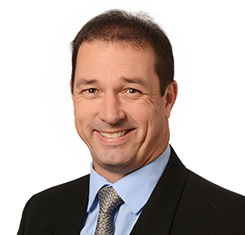 Peter Ruddock
Franchise Owner
Wouldn't you want to work with an experienced finance professional who has owned and operated their own business since the beginning of the millennium? Do you want to work with someone who has organised many solutions for customers - whether it be for their first purchase, an upgrade or additional property, their first investment property or multiple investment properties? Why wouldn't you want to work with someone who considers what structure you want now and in the future rather than just considering what might work today?
With an underlying interest in wanting to help customers get ahead financially, our service does not end with just finding the home loan that best suits the customer's needs but includes topics such as financial planning, consumer debt, debt consolidation, insurances (from general insurance through to life insurance) and property investment.
If you need finance for purchasing property (either home or investment), finance for a car (new or used), insurance (general insurance or life insurance) or financial planning, then:
- send me an email at peter.ruddock@mortgagechoice.com.au, or
call me on 03 9877 6471 or 0411 220 083
Lynne Ruddock
Office Manager
I have worked along side my husband in our Mortgage Choice business in various roles for the past 14 years.
I started off helping out with the accounts & sending letters to now being Office Manager, since July 2012.
As office manager one of my roles is to look after the application once it has been submitted right through until it settles and further. I keep you, as our customer, informed every step of the way by regular updates via phone calls & emails. At your request I inform your solicitor / conveyancer with regular updates as part of our service.I contact the bank every few days to make sure we are on top of what is happening with your application & then let you know.
Our service doesn't stop as soon as the application settles. I follow up to see how everything is going & if you have any questions. We continue to update you with our quarterly newsletters & monthly e-newsletters.
I work with a small team of staff. We are all dedicated in what we do & enjoy helping people with their financial needs - home loans, personal loans financial planning needs, insurance, car finance just to name a few.
Deepak Bansal
Hi, I'm Deepak Bansal, your local financial adviser.
Working in the industry for over 11 years, I am passionate about making your money work harder for you and building the financial stability for you to live life your way.
I can help you:
invest to build wealth for your future,
protect what is most important (your family, your health and your income),
ensure your superannuation is the most appropriate fund for you,
help you to budget and save to achieve your financial goals,
transition into a quality retirement,
And so much more!
I have worked in 3 of the 4 major banks, and have met many people at different life stages. My passion is making sure that no matter what stage of life they're at, they can live full and happy lives, not worrying about the what ifs.
Having a young family has also made me passionate about income and asset protection, so my clients can make sure that they, and their families, are covered should anything happen to income or health. I also specialise in retirement planning and age pension including navigating the Centrelink and Victorian government systems.
So feel free to book an appointment with me to have a friendly discussion about your finances, and your future goals. I would love to chat!
Professional qualifications
Bachelor of Commerce (Major Finance and Financial Planning)
Advanced Diploma of Business
Awards
Top Adviser CBA and Bankwest 2011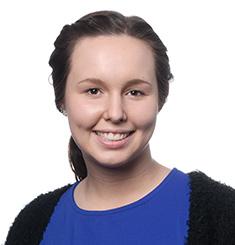 Simone Ruddock
I am currently working with Mortgage Choice in Blackburn one day per week while completing my marketing degree.
You may see some correspondence from me occasionally  but my main role is in the background setting up marketing plans to assist the business with lead generation.
My exposure to this industry has increased my interest in marketing (which is helping me with my studies) and property investment as a means for wealth generation