Testimonials
What our customers say about us | Mortgage Choice Blackburn
"Top notch service! Peter and Lynne were great. Prompt responses to all our queries and sound, practical advice were the things we appreciated most from Peter. I will definitely refer Peter and Lynne to my friends and family."

[ Ven & Frank, Vermont ]
Happy customers are what makes our business. Customers who come back time and time again for everything from their first home loan to their tenth investment property. Find out more about what our customers say about us, and when you're ready to get started, give us a call on 0411 220 083.
---
Both Peter and Vicki have been wonderful to work with. Peter has helped us many times over the past to obtain loans and organise our finances. He is professional and highly competent. Vicki has been fantastic; helping us to navigate all the complexities of the banking system. Many thanks to both of you.



---
Peter and Lynne do a great job. I have utilized their services on at least 3 occasions now after having them recommended to me. I recently had a very difficult experience with obtaining finance and Peter went above and beyond to help me. So I was disappointed recently to hear the Royal Commission findings for brokers. I hope any changes don't impact Peter's business too much. I personally don't begrudge his commission as we all need to get paid for our services and I think Peter and Lynne do a great job.



---
Wonderful experience with Peter and his team. Peter helped me to purchase my first home in Australia by doing all my paperwork and submitting to the lender of my choice. I was informed regularly throughout the process of my application. No problems or hassles and I was happy to have my loan approved within my settlement time. Thank you Blackburn team. Keep up the good work.



---
The service from Mortgage Choice for the purchase of my apartment has been superb. It was my first property purchase in Australia and Peter helped me prepare all the necessary documentations, fitting into my schedule. I really appreciate the dedication this firm does to ensure the application goes through smoothly, and by giving me regular updates throughout my application. Thank you. Keep up the good work.



---
Peter from Mortgage Choice Blackburn was exceptional to work with. He went above and beyond to make the whole process of buying a house stress-free and enjoyable. He was readily available to take all my calls and answer my many questions. Vicki promptly kept us updated during the whole process.

I would highly recommend Peter and Vicki, and will definitely use them again in the future. I cannot thank them enough for all the hard work and time they put into helping my partner and I buy our first home.



---
Peter, Lynne and Vicki have just been fantastic throughout the refinancing process. We had various roadblocks along the way (including a missing Title!!) but they graciously accommodated us while everything was sorted out and could not have been more helpful. Their respective communication was prompt and thorough. This is now the third time we have used Peter's expertise for home loan finance and we highly recommend him to anyone seeking leading industry advice and guidance.



---
Peter and his team at Mortgage Choice Blackburn are amazing! We first met Peter 11 years ago when we purchased our first home. Since this time we have watched others weather the financial hardships that come along with having borrowed more than they could really comfortably afford. Starting a family and subsequent changes to income, made things financially difficult at times, but nowhere near as challenging as they could of been, if we had over extended ourselves.

We were so grateful to have had a broker who encouraged us to dream big, but most importantly only borrow what we could truly afford, knowing the financial challenges we would experience as our family grew. When it was time to refinance we had no hesitation in returning to Peter, knowing that he would make the process as painless as possible, and give us advice we could trust.

We weren't disappointed! His attention to detail, clear communication, and understanding of our needs made the whole process a relative breeze. We would highly recommend anyone looking to speak to an honest, expert in the industry, to speak to Peter & the team at Mortgage Choice Blackburn.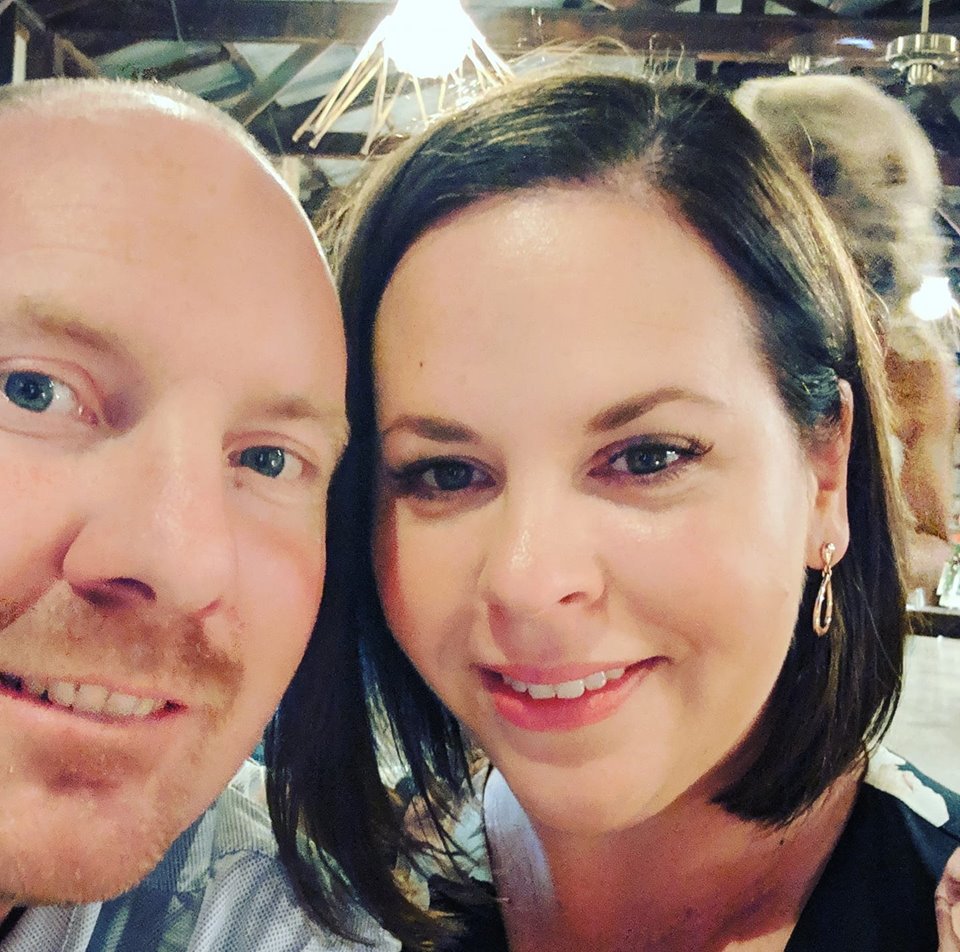 ---
As first home buyers, we would have been completely lost without Peter's advice and guidance. We can't recommend Peter and the team highly enough.



---
The service was excellent and personalised, numerous questions were answered, everything was explained and nothing was too much trouble.



---
Peter and the mortgage broker team at Mortgage Choice Blackburn were fantastic to deal with. Thank you for all your help.



---
Peter is an exceptional operator. it's been great working with you over the years! Thank you for your support Peter.



---
Peter and Lynne have made our home loan journey as easy and painless as possible. From knowing absolutely nothing about loans and the housing market, to buying our first home, to changing our loan to suit our current needs as a new family of 3, Blackburn Mortgage Choice has held our hand and helped us every single step of the way. We recommend them to everyone!



---
I have dealt with Peter for 3 purchases over the past 12 years and he is always my go to person for the right advice and the right loan.



---
Peter was an efficient person to work with and was always prompt in replying to my many questions as a first home buyer. I was happy with the whole process and would recommend Peter and his team in Blackburn & Box Hill.



---
I've never gone through the process of buying a house before and Peter was great from the beginning. He gave me advise in language I could follow, and made sure I was financially set up for all the hidden costs that you get once contracts are signed and settlement day comes. I was always able to email him or Vicki when I had questions, needed advise, or just needed something explained to me. I have had plenty of property reports sent through over the last few months which were a great guide when putting in offers. You never know how long it will take to buy a place, but Peter and Vicki were always there to help.



---
Thanks Peter, Vicki and Lynne for all your help with my mortgage ... and the extra time, patience and tips you provided to me Peter! As a first home buyer, purchasing a property interstate (which made everything even more challenging) I was always grateful for your prompt response to every question I had. I really felt the whole time that you were committed to helping me out and I have no hesitation in recommending you. Thanks for everything!



---
You guys are great. Fast and smooth. I really enjoy doing business with you.



---
Thank you Lynne, and please thank Peter. It is always a pleasure to do business with him and I will certainly highly recommend his services to everybody I can. Please let him know when he upgrades his car to a Porsche he should avail himself of Darren's services.



---
Thank you for your service. I found working with both Peter and Lynne a pleasure. For me, the most important aspect of their service has been well placed updates and follow up touch points. I felt part of the mortgage process without having to be the driver of the mortgage process. A great relief.



---
I hope you both are doing well. First of all I want to thank you both for sorting our finance for home loan and make it look like a piece of cake. We both really appreciate your efforts, it means a lot to us. It would not have been easy without you both.



---
Being a first-time home buyer, I had no idea about the processes involved. Peter and Lynne were always extremely prompt and helpful in answering all of my questions. I would highly recommend them to anyone trying to navigate a process they are unfamiliar with.



---
A very big thank-you for helping out with the purchase of our new house and assisting with the mortgage process. We certainly couldn't have done it without you both.



---
Peter and Lynne have made our home loan journey as easy and painless as possible. From knowing absolutely nothing about loans and the housing market, to buying our first home, to changing our loan to suit our current needs as a new family of 3, Blackburn Mortgage Choice has held our hand and helped us every single step of the way. We recommend them to everyone!



---
Peter and Lynne are a good team. From choosing a home loan to settlement, they ensure the process is as simple and painless as it can be. They are very responsive to my enquiries, providing answers and taking actions on short notice. I am very impressed with Peter and Lynne's service, and will definitely go to them for any future home loan needs.
For the first time buyer, it might be helpful to know which party (bank/lawyers, conveyancer,etc.) does what, since they work with each other behind the scenes and I wasn't sure if things were progressing. But in reality, if I had any questions or worries, one email to Lynne always got it resolved, so it's not a big issue.




---
Hi Peter Thank you so much for your service. You were proactive, professional and always very helpful. Your turn around time for any query was very impressive. We will surely recommend your service to friends and family. Good luck.



---
Honestly, you both were so friendly and helpful throughout the whole process!!!! They were fantastic through the whole process, giving great advice and listening to me needs. I will recommend you both to my friends!



---
Top notch service! Peter and Lynne were great. Prompt responses to all our queries and sound, practical advice were the things we appreciated most from Peter. I will definitely refer Peter and Lynne to my friends and family.



---
Both exceptional people work with. Peter explained things really clearly and in an easy way to understand. Lynne's communication and responses were very quick and always felt in the loop. Always willing to go the extra mile and meet at a convenient time or place that suited us. Really happy with the service and wouldn't hesitate to recommend them to others.



---
We are supremely impressed with the service we received from Mortgage Choice Blackburn. We were supported all the way through and for a first time home buyer we couldn't have felt more at ease. Lynne and Peter were so attentive and thorough from application to settlement. We were never in the dark about the process, even our silly questions were answered without fuss. I wouldn't hesitate to recommend them to my family and friends.



---
It was a pleasure working with Peter and Vicki. Organising loans is of course a stressful business but good, calm advice and constant updates made the process significantly easier. From start to finish the Mortgage Choice team presented themselves professionally. I wish them all the best in the future.



---
Both Peter and Lynne are very professional and prompt in organising and assisting me with my home loan.



---
Thanks 4 all ur work u made everything easy 4 me. Great people great service.



---
Peter and Lynne Thank you so much for all your help For looking after me and getting the best rate You guys truly made it a breeze I will highly recommend you to family and friends Thanks



---
Both Peter and Lynne provided us with highly professional, prompt and efficient service and our loan went through hassle free. This is the fourth time over a 15 year period we have used Mortgage Choice Blackburn and we have no hesitation in recommending their services for anyone needing to arrange a loan.



---
We have used Peter and Lynne on several occasions now for a variety of property Investments. We appreciate the effortless approach and love the regular updates that tell us where the loan application is at.



---
Highly recommend dealing with Peter and Lynne. Always thorough and quick to handle everything.




---
Peter and Lynne are wonderful. From our first meeting we have felt that they only have our interests in their sights. They are warm, friendly and extremely knowledgeable. We have recommended them to our friends and family because we have been so happy with their service.



---
My previous experience with a broker was disheartening - sketchy information, mistakes, minimal communication - I never wanted to use a broker again. A friend recommended Peter. I was hesitant, but I gave him a call. Within minutes of talking to Peter, and emails from him immediately after getting off the phone, I had the information I needed to make a decision on what to do with my home. When we moved to next level to organise finance, Peter guided us clearly through the process, and with help from Lynne (his partner), they had us sorted within a couple of weeks, even with the slowness we know banks work at. I have use Peter and Lynne a number of times now, and process was always smooth and a lot easier than I would have expected. I would recommend them to anyone looking for a professional, straight forward broker service.



---
Peter, Lynne and Vicki were very helpful and patient. They ensured the process was smooth and easy to understand. We would not hesitate to use their services again.