Call Us
Office - 02 9541 1477
Fax - 02 9541 1977
Open Hours

Monday - Friday: 9:00am - 5:00pm


After hours by appointment
Address
Suite 14b, 62-70 Allison Crescent
MENAI,

NSW

2234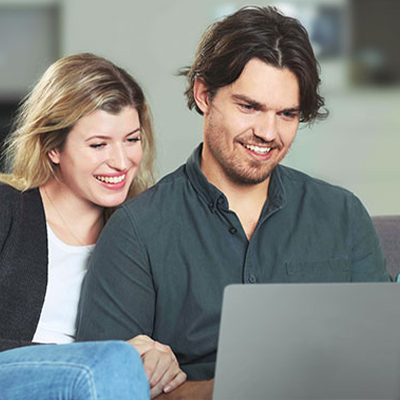 Latest home loan interest rates
The right home loan for your needs
Our mission is to find the right home loan for your individual needs and to always have your best interests at heart. Plain and simple. Which is why we have such a wide range of lenders to choose from. We can search through hundreds of products to find something tailored to your situation. ~
We recently dealt with Phil Wheatley for an investment house and land package, and found him to be professional, prompt and thorough from beginning to end. He explained the processes, offered options and was always available to assist us. He gave us choices and lead us to select the right option for our needs. He kept things simple and in basic terms so we understood exactly what we need to. I would not hesitate in recommending Phil and Mortgage Choice. Thanks for everything... you made what we thought was going to be very complicated, very simple and easy.
Phil was amazing with getting our loan, he made it all go smoothly.
Thank you Phil
Phil & Suzy have been a tremendous help in organising my home loan. They are very professional and diligent and took care of everything for me. I would highly recommend them.
Your service is honest, straight forward and reliable. I am referring our son and partner to you to look at getting a loan for a property very soon.
Working with Phil and Suzy in regards to a Business loan was a pleasure. We would highly recommend them to friends and family. We will definitely be back when the time comes to borrow again. Thanks guys
Excellent service and always available to answer my queries. Nothing was too much trouble for you. Really appreciate your patience and the help I received to understand the process of applying for my first home loan. Your knowledge and assistance was invaluable to me. Thank you Phil.
We contacted Phil to help us to refinance our current investment home loan and to finance a new investment property as well. From our first conversation through to finalising our loans, Phil was extremely helpful and able to answer every question we had throughout the process. After going through this process directly with a lender before, we are so happy that we chose to use a mortgage choice broker this time around.
We spoke with Phil when my partner and I were looking to purchase our first home.
We found him very friendly and very informative and he had a wide range of options for us to consider and explore.
Phil was able to help us find exactly what worked for us, with minimal fuss, time or effort.
HIGHLY RECOMMENDED
We are now proud home owners.
Phil and Suzy were very helpful in arranging finance for our investment property . Nothing was a bother when we changed our minds on multiple occasions.

Thank you Phil and Suzy. We were extremely happy with your service. You couldn't have worked harder on our behalf and we really appreciate the work involved with getting our bank approval and house purchase acrosss the line. We would never had done it on our own. You were professional, efficient and friendly every step along a very stressful time.
We look forward to dealing with you in the future. Thank you.

This is a recommendation for Phil Wheatley of Mortgage Choice Menai who was exceptional in all aspects of dealing with me in my quest in buying a unit.
Phil and Suzy were amazing and got me approval for my home loan so fast and at a very low interest rate.
I had been having bank issues and they took all of the stress off of me and got me a better deal. I will be using Mortgage Choice in Menai from now on.
We turned to Mortgage Choice Menai when our broker of 17 years stated that banks couldn't help in funding our renovation in full. Phil and Suzy have been outstanding. Phil was able to help us navigate through all the mess and we now today have a beautiful home that is fully renovated. The have handled everything for us and this has made the whole process so easy. Thanks to Phil and Suzy at Mortgage Choice Menai. You have change my family life for ever. I would recommend using Phil and Suzy for all your mortgage needs. Cheers Jason and Rochelle

Phil and Suzy at Mortgage Choice Menai were easy to deal with and very accommodating to our requirements. I would recommend them to anyone who needs financial advice.
Thank you Phil and Suzy for being most professional and understanding with the recent refinancing of our investment property. We cannot believe how easy you made the process and you certainly saved us much stress with us not having to approach all the lending bodies ourselves. Why would anyone not choose a comprehensive and knowledgable team like Mortgage Choice Menai? With dealing with banks directly, Mortgage Choice Menai were able to seek all the facts and figures at their fingertips, without us having to step foot inside a bank and go through the tedious refinancing interviews, appointments, back and forth phone conversations. Phil and Suzy with their calm and approachable manner seamlessly set up our new finance and also followed through right up to organising settlement. Great job, we would seek their services again without hesitation.
Step-by-step guide to home ownership
There are many steps involved in purchasing a property which can vary between residential and investment properties. This guide explains each step in order as well as what is involved at every stage of the purchasing process.