Mortgage Brokers Sutherland
Mortgage Brokers Sutherland | Home Loans in Sutherland

Purchasing property in Sutherland
Situated 22km from Sydney's CBD, Sutherland is a beautiful, family orientated suburb known for great public transport and easy access to the beach. Locals are typically couples with children paying approximately $2,300 per month on their mortgage.
Homes in Sutherland typically sell for $1,320,000 (median), while units sell for $698,000 (median). Median prices are up 24% and 7.5% respectively in the last 12 months to March 2022. Conveniently located just 15 minutes from Cronulla Beach, the's a lot to love about living in Sydney's leafy and green Sutherland.
Locals also enjoy the convince of Westfield Miranda which offers more than 400 specialty shops. Sutherland also has an abundance of primary and secondary schools to choose from including Sutherland Public School and St Patrick's College.
If you're ready to purchase a property in Sutherland then reach out to Mortgage Choice in Sutherland and Menai.
Get in touch with Phil Wheatley this week!
Start your home loan journey today
Applying for a home loan
Wanting to apply for a home loan? It's important to start your research by finding out what home loans are available on the market and what type of loan could suit your circumstances. As your Mortgage Broker in Sutherland, our team can help you figure out which option is best suited to your situation. When it comes to choosing a home loan, there are many factors to consider, including:
Interest rates
Features of the loan
Duration of term of the loan
When it comes to finding a home loan with a competitive interest rate, it's important to ask how much interest the bank will charge you, whether the interest rate will be a variable or a fixed rate and whether the rate is competitive with others on the market. It's also a good idea to consider what sort of features you will need for your home loan.
For example, you may want to consider an offset account or a redraw facility. Lastly, find out how long it will take to pay your loan off and what happens if you wish to pay off the loan earlier than the duration of the loan. To help you with these factors, get in touch with Phil Wheatly, your local Mortgage Broker in Sutherland.
Want more information?
If you would like to do some of your own research first, make sure you check out our home loan resources below!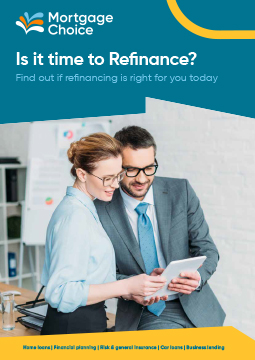 If you're ready to speak with a broker who truly cares, then get in touch with our team at Mortgage Choice Sutherland.
We can also help you with: