Testimonials
Expert advice and service time and again | Mortgage Choice in Menai
Phil, Suzy and the team at Mortgage Choice in Menai provide fantastic specialist advice and service to their clients time and again. And the proof is in what our clients have to say about us long after they are in their new home.
---
Thank you Phil and Suzy for your assistance with getting a loan to purchase our first property. You made the process easy and stress free.



---
Couldn't find a better mortgage broker! Phil and Suzy have been absolutely fantastic every time we have used their services, refinancing to initial loan they were with us every step of the way and can't thank them enough. Easy, simple, honest and thorough! Thanks again!




---
Very helpful friendly people. Service is excellent. Recommended 100%



---
Stress free and excellent communication. Phil and Suzy were both a pleasure to deal with. Their ability to communicate important information was outstanding and they went above and beyond to answer and explain any questions we had. Highly recommended! Thank you!



---
We highly recommend Mortgage Choice Menai. Being self-employed, small business owners, refinancing to renovate our home was always going to be a complicated process however, Phil and Suzy made it possible for us! Their knowledge of the different banks and efficient and professional service ensured that our application to borrow the funds was successful. Now we are about to start our dream renovation which wouldn't be possible without them. Thanks Mortgage Choice Menai!



---
I would like to thank Phil and Suzy for making the process of refinancing and increasing our mortgage so simple and seamless. They were professional and friendly at all times. We could not have achieved the same result in such a short time without you. We highly recommend them.



---
Phil and Suzy did a remarkable job guiding us and supporting us throughout the process of purchasing our own home. From the initial meeting through to settlement, Phil and Suzy kept us informed and were available to answer any questions we had. They were helpful, transparent, professional and insightful and we really trusted their advice. Phil and Suzy advocated for us and managed to change our lives, through purchasing our own home, a dream that we never thought we could achieve. We're so grateful for their patience, persistence and professionalism and feel that this is the beginning of a trusted, respected partnership.



---
Great service and very helpful. Phil and Suzy have helped us out on two occasions in securing the best home loan for us. Highly recommended! Thanks again Phil and Suzy!



---
Phil and Suzy make the whole mortgage process easy. We are grateful for their professionalism and patience helping us navigate the daunting mortgage process of buying our new home. I would highly recommend Mortgage Choice Menai.



---
Thanks to Morgage Choice Menai for all their help in finding us a new lower rate home loan. We were always kept up to date, and all our questions were answered. Thanks again Phil & Suzy.




---
I would like to thank Mortgage Choice at Menai for their wonderful help in getting a Loan on our property. They have been fantastic through the whole process and I would highly recommend them. Excellent with responding to emails and phone calls. I would highly recommend them as a broker. Thank you Phil and Suzy



---
I would just like to thank Phil and Suzy for getting me my home loan. It was the first time I have used a broker and I found the whole process worthwhile. It was simple and hassle free. Phil gave me various options and explained everything meticulously and keeped me in the loop the whole time. I would highly recommend Mortgage Choice Menai if you needed a loan.



---
Phil and Suzy have continued to provided exceptional , quality service over the last few years I have been dealing with them . They are clearly experts in their field and I wouldn't bother going anywhere else . I can trust from their combined experience I will always receive the best value and outcome each and every time !



---
Phil and Suzy were amazing despite obstacles encountered on the road to our refinance. We would definitely return to them and recommend them.



---
Phil and Suzy from Mortgage Choice were brilliant. We felt very well looked after in buying our first home. Phil gave excellent practical advice and patiently answered all my many questions throughout the process. Great communication and super quick to respond. We were extremely happy with their service.




---
Highly recommend Phil and Suzy at Mortgage Choice Menai. Exceptional service throughout and made the whole process streamlined and without issue. Thanks again.



---
Phil and Suzy where an absolute pleasure working with whilst obtaining a new loan. They were very professional and constantly keeping us updated on progress. Thank you both.



---
Thank you again Phil for helping me find the best deal in a home loan for my refinance. Always great working with you.



---
Thanks Phil for doing a fantastic job of refinancing our loan ...
excellent job



---
Working with Phill and Suzy had been an absolute pleasure. Since meeting with Phill I could tell he was very genuine and trustworthy, he has helped me understand everything involved in the process alot better and even taught me some things along the way. Phill understands my goals I want to achieve through property and we already have a plan for future loans to be approved.



---
Phil and Suzy were very helpful in arranging finance for our investment property . Nothing was a bother when we changed our minds on multiple occasions.




---
I've used their service twice now and I have no complaints the service is professional and they deliver great results. The office location is nice and the brokers are informative. Thank you Mortgage Choice Menai



---
We turned to Mortgage Choice Menai when our broker of 17 years stated that banks couldn't help in funding our renovation in full. Phil and Suzy have been outstanding. Phil was able to help us navigate through all the mess and we now today have a beautiful home that is fully renovated. The have handled everything for us and this has made the whole process so easy. Thanks to Phil and Suzy at Mortgage Choice Menai. You have change my family life for ever. I would recommend using Phil and Suzy for all your mortgage needs. Cheers Jason and Rochelle




---
Phil & Suzy have been a tremendous help in organising my home loan. They are very professional and diligent and took care of everything for me. I would highly recommend them.



---
I'd recommend the team at Mortgage Choice at Menai, they went above and beyond to help us with what turned out to be a lengthy and at times complicated refinance. They kept us informed the whole way through, and without their help it would have been an absolute nightmare!



---
Great service from beginning to end from Phil and Suzy. Got us a great home loan that others couldn't. Will definitely use again in the future



---
This is a recommendation for Phil Wheatley of Mortgage Choice Menai who was exceptional in all aspects of dealing with me in my quest in buying a unit.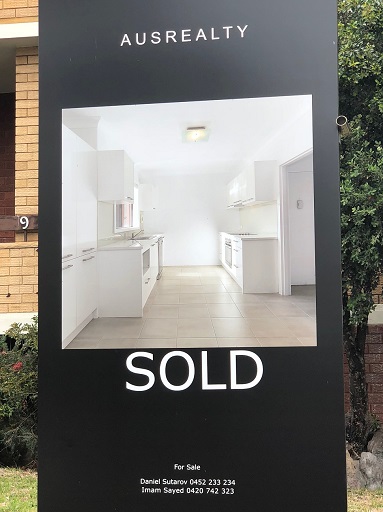 ---
Highly recommend Phil and Suzy. Professional from start to finish and never to busy to answer any questions



---
Phil and Suzy are great. They genuinely listen, care about their clients, and leave no stone unturned to get the best possible deal. They are currently helping me in a challenging/unconventional situation and have given me hope and a light at the end of the tunnel. Cannot recommend them highly enough



---
Phil and Suzy were extremely helpful in advising and securing a mortgage for our new house. They always responded quickly to questions and were able to get our finance approval in place and arrange for a deposit bond, so that we could secure the house. Overall, buying our house was made so much easier and went very smoothly. I would definitely go back to Phil for any refinancing or future mortgage needs. I would definitely recommend their services.



---
Phil and Suzy are a great team and helped us move into our family home. Phil and Suzy kept us in the loop throughout the whole process and went above and beyond to get the loan processed within our tight time frames. we highly recommend you get incontact for all our loan enquiries. Thanks again.



---
Thank you Phil and Suzy for being most professional and understanding with the recent refinancing of our investment property. We cannot believe how easy you made the process and you certainly saved us much stress with us not having to approach all the lending bodies ourselves. Why would anyone not choose a comprehensive and knowledgable team like Mortgage Choice Menai? With dealing with banks directly, Mortgage Choice Menai were able to seek all the facts and figures at their fingertips, without us having to step foot inside a bank and go through the tedious refinancing interviews, appointments, back and forth phone conversations. Phil and Suzy with their calm and approachable manner seamlessly set up our new finance and also followed through right up to organising settlement. Great job, we would seek their services again without hesitation.



---
Thanks Suzy, and Phil. You did a great job supporting us through the process and the various purchase and lending scenarios. You made the whole process painless and efficient and were always available for advice.



---
Thank you Phil and Suzy. We were extremely happy with your service. You couldn't have worked harder on our behalf and we really appreciate the work involved with getting our bank approval and house purchase acrosss the line. We would never had done it on our own. You were professional, efficient and friendly every step along a very stressful time.
We look forward to dealing with you in the future. Thank you.




---
Phil and Suzy at Mortgage Choice Menai were easy to deal with and very accommodating to our requirements. I would recommend them to anyone who needs financial advice.



---
Fabulous, professional, friendly and knowledgeable. Highly recommended!





---
I just wanted to thank Suzy and Phil. They are an asset to the Mortgage Choice brand. They care for their clients and that is very rare these days.



---
Thank you Phil!!!! This has been the most wonderful news- goodness I've needed some good news- thank you!!!

Yes, this is a second chance for me and without your unwavering help and persistence with getting this, our lives could go down a very different path.
I hope, if I can do this after what we went through, it will inspire other women & men to find a way to a new a life after trauma like I am trying to do- without your help with this, I wouldn't be able to do it. Really, I can't thank you enough.

Phil you are amazing- give you & your beautiful children a big hug from me & my kids & just tell them it's from some very happy customers of yours that daddy has helped! (Sorry if that sounds a bit silly- I'm just so grateful!)
Speak to you soon



---
Working with Phil and Suzy in regards to a Business loan was a pleasure. We would highly recommend them to friends and family. We will definitely be back when the time comes to borrow again. Thanks guys



---
Really happy with the service from Phil and Suzy. Had a lot of issues with NAB and now just moved across to another provider and I've not had to worry about a thing as they took care of everything. Thanks for all your help, would recommend the team.



---
Phil and Suzy are a great team, gave us excellent advice and found a home loan that ticked all the boxes for us. They are professional, always followed up and kept us up to date throughout the entire process. I would absolutely recommend you get in touch with Phil and Suzy if you are looking for a home loan or to refinance.



---
Phil was so helpful, loved the way he explained our loan options. Highly recommend.



---
Phil and Suzy were fantastic to work with from start to finish and continued to offer their assistance even after the job was done. Their patience, efficiency, reliability and industry knowledge ensured a stress free purchase of my home. I would highly recommend Mortgage Choice Menai to anyone looking to engage the services of a Mortgage Broker.



---
Phil is the best mortgage broker we have used. Well organised, accurate in his advice and in our last transaction, able to negotiate a potentially deal breaking problem quickly and effectively. Highly recommend.



---
Phil has organised our finances a few times now and his service is impeccable! Highly recommend Mortgage Choice Menai.



---
Phil and Suzy were amazing and got me approval for my home loan so fast and at a very low interest rate.
I had been having bank issues and they took all of the stress off of me and got me a better deal. I will be using Mortgage Choice in Menai from now on.



---
Very helpful staff. Willing to answer all questions and guide you through the process. trustworthy and dependable. would recommend to anyone.



---
Phil has helped us twice in the last two years. Incredible service thank you so much we are very grateful.



---
Excellent service from start to finish, much more personal than sitting in an ANZ branch!! Phil was very efficient and completely understood my requirements! When the kids are ready for finance they will be off to see Mortgage Choice Menai!



---
Totally seamless transition. Phil took care of everything and made it a completely painless process. Could not recommend them enough. Great service, great work, great savings for me. Would definitely recommend Mortgage Choice Menai and use them again even though I live in QLD.



---
As a single mum and not knowing a lot about buying/selling or refinancing I found Phil incredible patient and professional when we financed my new home. The questions I asked Phil I'm sure were very basic (or silly) and his answers really helped me understand how to get myself sorted to get the best lending opportunities. Phil was always available for me when I needed him and got me a really good deal irrespective of my difficult personal/financial situation. Thankyou for your patience and help Phil I would highly recommend you to friends and family.



---
We spoke with Phil when my partner and I were looking to purchase our first home.
We found him very friendly and very informative and he had a wide range of options for us to consider and explore.
Phil was able to help us find exactly what worked for us, with minimal fuss, time or effort.
HIGHLY RECOMMENDED
We are now proud home owners.



---
Best service and advice. Exceeded our expectations - highly recommended



---
Fast, reliable business. Good interest rate.



---
We had a long time searching for our perfect home and Phil at Mortgage Choice really made it possible and easy for us. He did all the hard work and always keep us in the loop. We gave little notice in several occasions and Phil made it happen seamlessly. Highly recommend the crew.



---
Phil has provided us with great service in purchasing our first home. We came away knowing we got the best deal possible. Highly recommended! Thanks again Phil!



---
We recently dealt with Phil Wheatley for an investment house and land package, and found him to be professional, prompt and thorough from beginning to end. He explained the processes, offered options and was always available to assist us. He gave us choices and lead us to select the right option for our needs. He kept things simple and in basic terms so we understood exactly what we need to. I would not hesitate in recommending Phil and Mortgage Choice. Thanks for everything... you made what we thought was going to be very complicated, very simple and easy.



---
Phil was amazing with getting our loan, he made it all go smoothly.
Thank you Phil



---
Really fast and effective communication. Expectations were managed very well. Very professional demeanor.



---
Phil was very professional and friendly. This was our first experience in buying a property and my partner and I felt very comfortable calling to discuss issues that we were unaware of how to handle.



---
I was extremely pleased with the service I received from Phil Wheatley of Mortgage Choice. He listened to my needs and advised me on my options in a clear and concise way. He always returned my calls and emails and I don't believe without his persistence my loan would have been approved.



---
The service provided by Phil was second to none. He was extremely professional and took the time to understand our needs and helped us every step of the way. He explained all options and provided professional advice. The whole process was quick and efficient. As a result, we have recommended Phil to our family and friends.



---
After years of issues with our current bank I searched for months for a decent no frills straight up bank. I came up with nothing. Until I went to Mortgage Choice I had my reservations about one existing. After what would have been months more of wasting hard earned money Mortgage Choice found us the best bank to suit our needs. They cut through the red tape and now saves us thousands a month. If your thinking of refinancing or need to tidy up loose ends see Phil Wheatley you won't be disappointed.



---
Your service is honest, straight forward and reliable. I am referring our son and partner to you to look at getting a loan for a property very soon.



---
Excellent service and always available to answer my queries. Nothing was too much trouble for you. Really appreciate your patience and the help I received to understand the process of applying for my first home loan. Your knowledge and assistance was invaluable to me. Thank you Phil.



---
We contacted Phil to help us to refinance our current investment home loan and to finance a new investment property as well. From our first conversation through to finalising our loans, Phil was extremely helpful and able to answer every question we had throughout the process. After going through this process directly with a lender before, we are so happy that we chose to use a mortgage choice broker this time around.