Mortgage Choice Bowral and Moss Vale facilitates those in the Southern Highlands and Tablelands regions including Bowral, Mittagong & Moss Vale offering a variety of services such as Home Loans and Motor Vehicle Finance.
Phillip Jeffery
Phil is the Owner Operator and senior mortgage broker of Mortgage Choice Bowral and Moss Vale / Southern Highlands. In 2002, Phil joined Mortgage Choice as a joint franchise owner and broker. During 2015 he acquired full ownership of the franchise. Phil has been in the finance industry for over 40 years.
He commenced his working life in 1972 with the Bank of NSW, which is now known as Westpac. Phil was a successful bank manager and specialised in home finance.
Phil moved to Bowral in early 1997, after twenty years of rural postings throughout NSW while working for Westpac.
Phil happily calls the Southern Highlands home and is heavily involved within the local community, sponsoring several local sporting organisations and charities.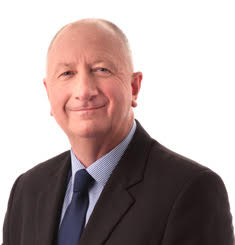 Kevin Campbell
Kevin joined the team at Mortgage Choice in January 2016, after a long and successful 36 year career at ANZ. He is one of our four Loans Consultants, meeting clients in either our Bowral or Moss Vale offices.
Kevin commenced work at ANZ Moss Vale in 1979 and quickly progressed through the ranks to become a Bank Manager in Moss Vale & Bowral Branches where he was very successful but his passion has always been with Home Loans.
In 2003 Kev was appointed as the first ever Mobile Home Loan Specialist for ANZ Regional & Rural Banking in Australia and in 2010 he was promoted to the position of Home and Investment Lending Manager servicing the Southern Highlands and Southern Tablelands branches and Business Centres.
As an ANZ Home & Investment Lending Manager, Kev specialised in Home Loans and Residential Investment Property Loans.
The highlight of Kev's career at ANZ came in 2014 when he was named as the "ANZ Home & Investment Lending Manager of the Year" for the NSW & ACT Region.
Kev has always lived in the Southern Highlands and is committed to the local community, being an advocate for several community groups. He is a Player, Coach and Patron of the local Moss Vale & District Basketball Association. Kev's highlight was coaching the Moss Vale Magic Youth League Boys Team who secured the Club's first Senior NSW Championship Title when they won the NSW Waratah League Grand Final in 2015.
For those wanting to get in touch with Kev, his mobile contact is 0439 968 255.
Wendy Ryan
We welcomed Wendy to our team at Mortgage Choice in September 2015.
Wendy is one of our four loan consultants who strives to provide an easy and pain free experience when purchasing or refinancing property.
Wendy has worked in the finance industry for over 14 years, working at local BDCU and ANZ branches in customer service and specialising in residential lending, car and personal loans and assisting clients with debt consolidation, whilst finding solutions that best suits their needs.
Her husband is a self-employed tradesman, so Wendy understands small business needs. Her past employment positions, along with her husband's business, has afforded her the experience to understand both large and small operations. Now part of the Mortgage Choice Southern Highlands team, Wendy is looking forward to assisting all our current and future clients, keeping them up to date of the process of their applications and ensuring a smooth process for all parties involved.
She is a local long term resident of the highlands, having raised her three children here.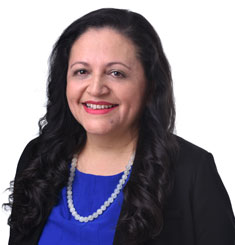 Marly Scott-Kindley
Marly joined our team in May 2016 as Loans Administrator. Her role was to support our clients from the Submission stage through to Settlement, communicating with lenders, solicitors and agents, to ensure a smooth and stress-free experience for our clients. Now Marly has moved on to one of our four Loan Consultants having recently completed her Cert IV in Finance and Mortgage Broking.
She brings with her over 30 years of retail banking experience, three of these years were based in Hawaii. Her most recent role was a home loan specialist with NAB, a role she found most rewarding as she enjoys assisting clients to make the journey to home ownership. Marly is passionate about customer service and strives for an easy and smooth process for home ownership applicants.
Marly has lived in the Southern Highlands for the past five years, raising her 4 children of which one has already "flown the coup".
Callie Scheffer
Callie is our resident Financial Adviser. He holds an Advanced Diploma of Financial Planning and has been assisting Mortgage Choice clients since early 2015 with risk protection, superannuation, retirement planning, investment and wealth creation.
He meets with our clients either in our Bowral or Moss Vale offices or in their homes, which ever is the most convenient.
More details about Callie's services and how he can help you, can be found on the Financial Planning tab.
Sarah Jeffery
Sarah joined the office in March 2017 as our Receptionist and Admin Assistant located at our Bowral office. Since that time, she has completed both her Certificate III and Certificate IV in Financial Services.
She is now one of our Loan Administrators. Her role is to support our clients from the Submission stage through to Settlement, communicating with lenders, solicitors and agents to ensure a smooth and stress free experience for our clients.
Sarah comes to us with 8 years of retail experience, 5 of those in a management position, so customer service is truly her passion.
Wendy Barrington
Wendy joined our team in August 2015 as one of our friendly and efficient Receptionist and Loan Assistants, based in our Moss Vale office.
Wendy has previous banking and financial experience and, prior to joining Mortgage Choice, spent 4 years working in a busy local office, as well as the operating her husband's self-employed business.
She assists our clients with their enquiries in the purchase or refinance of their property or motor vehicles. With her previous office & banking experience, Wendy understands the challenges that can arise especially with time-sensitive purchases, and the importance of multi-tasking and prioritising.
Wendy also processes our applicants First Home Owner Grants and Progress Payments for our construction loans.
Wendy is a long term local resident and enjoys spending time with family and friends.
Cheryl Edmunds
Cheryl joined our team in July 2016 as Bookkeeper and is now contracted as our Business Manager.
Cheryl has a Diploma Accounting. Diploma Business and Diploma Business Administration. She is also a registered BAS Agent.
She has been self employed for the past 20+ years working with small business helping them with all the administrative processes and financial management.
Cheryl enjoys kayaking and long early morning walks.
Nicholas Dennett
Nick has joined us once again in April 2018 as our friendly and efficient Receptionist and Administraton Assistant based in our Bowral office. Having recently completed his Certificate III in Financial Services, Nick is very eagre to progress further into finance and build his knowledge.
Nick was born locally and has been around the Southern Highlands ever since.