Refinancing
Refinancing | Pooja Jadwani in Carlingford & Parramatta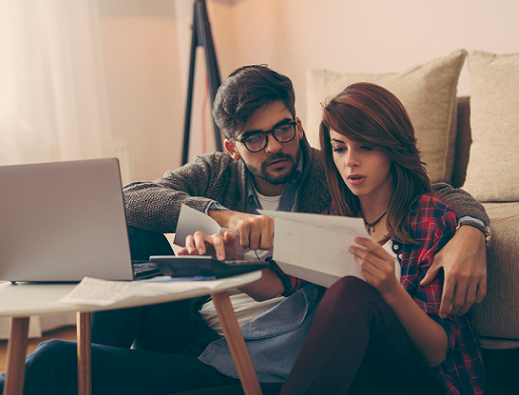 With your home loan making up such a big part of your monthly finances, it's important to continue to make sure it's a great home loan - one that suits you. With some of the lowest interest rates in years now available, the most pressing concern is to make sure you are not paying too much in interest.
Your interest rate will directly affect how much money you are giving to the bank and how long it will take you to pay off your loan. If you were to secure a lower interest rate, or a better feature (like an offset account), this could significantly reduce your repayments and see your loan paid off faster. Download our free e-guide: refinancing your home loan.
Here are some reasons to refinance:
You aren't sure if your interest rate is competitive
You would like to take advantage of some better features
You would like to switch lenders
You would like to switch between a fixed and variable rate
You are coming to the end of a fixed rate term
You would like to consolidate debt into one loan
You would like to access your equity to renovat or invest
What is the refinancing process?
Refinancing is simply swapping your current loan for a new one, either with a new lender or your existing lender. It is much like the process of getting a home loan, as you will likely still have to provide the same documentation. However, it can pay dividends in the long run.
There are some costs to refinancing like exit fees and valuation fees, so it's important to speak to us to ensure that refinancing will pay off for you in the long run.
Our FREE Home Loan Health Check is a great place to start
The best part is, our refinancing service is no cost to you! I will compare your current loan with thousands of others, to see if there's a better deal out there for you. Then I will talk you through the pros and cons of refinancing, and complete all the paperwork and follow-up for you. You can just reap the benefits of refinancing to a lower rate or better loan.
Book a chat with Pooja
I would love to help figure out if refinancing your home loan is the right move for you - and save you time and energy throughout the process. Book your FREE Home Loan Health Check with us to get started. Our team are mobile and can come to you - just let us know what's convenient.
Book a free Home Loan Health Check with Pooja today by calling 0450 347 777 or click on the Speak to us button to book a time.
Pooja Jadwani and her team service the Parramatta areas of: Oatlands, Carlingford, Parramatta, Ermington, Rydalmere, Dundas, Silverwater, Lidcombe, Granville, Auburn, Greystanes, Toongabbie, Merrylands and surrounding areas.
Is it time to refinance?
Our mission is to find the right home loan for your individual needs and to always have your best interests at heart. Plain and simple. Which is why we have such a wide range of lenders to choose from. We can search through hundreds of products to find something tailored to your situation. ~