Your local Mortgage Broker & Home Loan Expert | Norwood, Magill, Rostrevor & surrounds
There's a lot that goes into finding the right home loan and it can pay to have an expert on your side. Our Mortgage Choice team in Norwood & Magill are committed to finding you a great home loan from over 30 lenders and doing all the legwork for you. Book a time to chat about our free Home Loan Service!
5.0 (15+ total reviews)
Aggregated from:






Call Us
Office - 0430 533 646
Open Hours

Available anytime by appointment. As your local mobile broker team - we come to you!
Mobile Broker
We service the areas of Rostrevor, Magill, Cambelltown, Norwood and across Adelaide.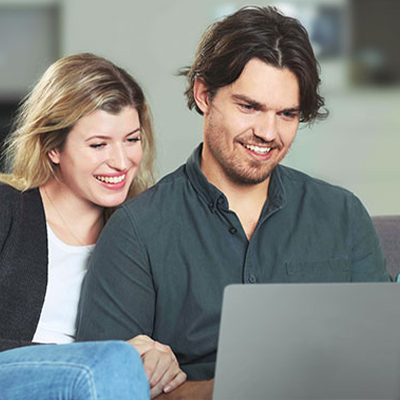 Latest home loan interest rates
We're focused on finding the right home loan for you.
Choosing the right home loan isn't as simple as finding the lowest interest rate. The lender, loan features and rate all need to work together and fit with your individual circumstances. The Mortgage Choice team in Norwood & Magill are focused on finding you a great home loan; one that suits your next purchase.
The important thing to remember is that we work for you! That means we advocate on your behalf with the banks to get you the best outcome.
We have over 30 lenders available
When you're shopping around for something as big as your home loan, it's important to have a wide range of home loans available. At Mortgage Choice, we have over 30 lenders on our panel, all with different home loan options & features. It means you have peace of mind that we have researched all the available options to find you a great home loan.
Our home loan service is free
As a mortgage broker in Australia our home loan service is free, as your chosen lender pays us a commission when your loan settles.
We work to understand what you need from your loan;
We work out what you could borrow and comfortably afford to repay;
Our team will answer any questions you have about the process;
We will compare loans from over 30 lenders to find you the right one;
Our brokers will do all the legwork & paperwork for you;
We will follow it through from pre-approval to settlement.
We're here to help
Our team at Mortgage Choice in Norwood & Magill are ready to get started on your next property purchase: from your first home through to your first investment loan!
Our team service the areas of Magill, Norwood, Campbelltown, Athelstone, Rostrevor, St Peters, Payneham, Paradise and surrounds.
How much deposit do I need to save?
What is home loan pre-approval?
The right home loan for your needs
Our mission is to find the right home loan for your individual needs and to always have your best interests at heart. Plain and simple. Which is why we have such a wide range of lenders to choose from. We can search through hundreds of products to find something tailored to your situation. ~
Client reviews
A beautiful home, meeting my all requirements was my dream. And Prabjit Sandhu guided me in fulfilling my dream. I am extremely happy with their services and customer support. I would highly recommend them to my friends and family.
Exceptional service Prabjit provided invaluable guidance, demonstrating a deep understanding if the market. Prabjit proactive communication and transparent approach instilled trust and confidence, making the entire process seamless. Highly recommended for their professionalism and results driven approach.
Wonderful experience. He is very patient and calm during process
It was really nice experience, to get service from Prabjeet.
He explained the whole process throughly, and guided us with all the steps. Very knowledgeable, suggested the best possible options for us. Hassle free throughout the loan process.
I would Highly recommend Prabjeet for his mortgage brokering service.
My loan application was absolutely well done by Prabhjit Sandhu. He explained every step to me of the loan application.
I would highly recommend him.
Prabjit is really helpful and knowledgeable person as Mortgage Agent
Highly appreciated service by Prabjit Sandhu . Definitely recommend to friends and relatives .
Really thankful to him because in throughout our first home buying journey he advice us at every single step. Always we found him with us where we need and to ask anything regarding loan, market trend and so much else. Once again Thank so much to explain us everything in so detail.
Would 100 recommend Prabjit Sandhu to anyone needing a broker, he went above and beyond to help a couple clueless first home buyers make a purchase with minimal stress and kept us well informed throughout the whole process, any questions we had Prabjit was quick to answer with great knowledge whether it was during business hours, after hours or even on the odd public holliday. Couldnt recommend anyone more Thank you very much.
Prabjit was absolutely amazing from start to finish. He walked me through the whole process and worked tirelessly to achieve the result we were looking for. I had a complex situation and Prabjit moved heaven and earth to make sure it worked out. I am incredibly grateful for his dedication, support, and patience. Thank you so much.
Step-by-step guide to home ownership
There are many steps involved in purchasing a property which can vary between residential and investment properties. This guide explains each step in order as well as what is involved at every stage of the purchasing process.