Local Mortgage Broker & Home Loan expert in Dandenong, Keysborough, Noble Park and surrounding suburbs
Contact us at Mortgage Choice in Dandenong, Keysborough and Noble Park today for help with your loan or finance needs. We have a panel of over 20 lenders.
Call Us
Office - 0412 639 703
Open Hours

Monday - Friday: 9:00am - 5:00pm


After hours by appointment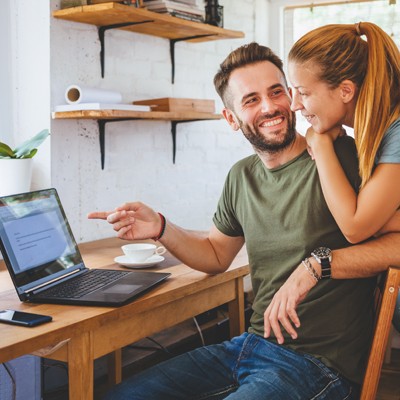 Latest home loan interest rates
Welcome to Mortgage Choice
As your local Mortgage Choice located in Dandenong, Keysborough and surrounding surburbs, we are here to help you reach your financial goals and help make better choices for a better financial life.
When you use Mortgage Choice, it's like having over 20 lenders competing for your loan!
We have a range of financial products and services
We have loan services such as home loans, investment loans, personal & car loans, equipment finance, commercial loans, credit cards and more.
We also have a range of financial planning services and insurance products such as general and life insurance, budgeting and saving tools, retirement planning, wealth creation and more.
We also have a range of lenders on our panel with hundreds of loan and finance products, and we help compare these products to find the right one for you.
We help you find the right loan by:
Talking to you to find out what you need from your loan or finance product.
Searching through the latest home loan products from our panel of over 20 lenders, to find the one suitable for you.
Presenting you with the best possible loan options to you - along with our recommendations for each.
Doing all the paperwork and submit to the lender on your behalf, keeping you updated until your loan is settled.
Keeping you updated with any changes in products and industry going forward, so you are always in the position to make the right decision.
What does it cost?
Our home loan service is no cost to as the lenders pay us a commission after your loan settles.
But as Mortgage Choice brokers, we are paid the same commission regardless of the home loan you choose from our wide choice of lenders. This means we are focused on the right outcome for you and don't play favourites with the lenders we recommend for you. With other brokers, that may not be the case.
We are happy to chat to you!
There is nothing to be lost from a quick chat with me! I would be happy to meet a time and place that suits you.
The right home loan for your needs
Our mission is to find the right home loan for your individual needs and to always have your best interests at heart. Plain and simple. Which is why we have such a wide range of lenders to choose from. We can search through hundreds of products to find something tailored to your situation. ~
Refinancing guide
Considering refinancing? Our guide explains the reasons, costs and steps involved in refinancing your home loan.
Help me
calculate