Rachel Hine your local Newcastle home loan specialist and mortgage broker servicing Toronto and Lake Macquarie
Looking for a home loan? Talk to the team from Mortgage Choice Toronto, NSW. Let us research and compare up to 20 lenders for you
Toronto
5.0 (42+ total reviews)
Aggregated from:







Call Us

Mortgage Choice Toronto

Office - 0450 880 586
Open Hours

Mortgage Choice Toronto

Monday - Friday: 9:00am - 5:00pm


After hours by appointment

Free Appointment
Address
PO Box 101
TORONTO,

NSW

2283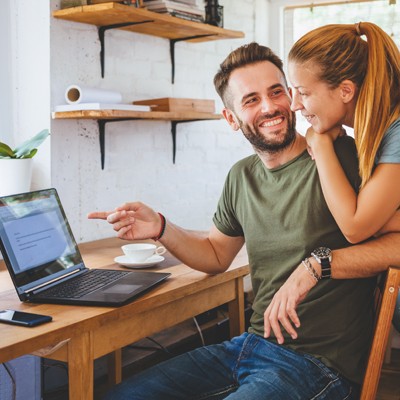 Latest home loan interest rates
Rachel Hine & team are available at any time to answer your questions!
Buying your home or investment property is a major decision. We're here to guide you through the entire Newcastle home loan process from first enquiry to settlement to help you make the right choice.
Start your home loan journey today
As your mortgage broker in Newcastle we can help with:
First home buyer loans
Upgrading the family home
Refinancing for a better deal
All investment property loan needs
Motor vehicle loans
Personal loans.
Your needs come first
We listen to your needs so that we can match the right loan to your goals. Then, we sort through hundreds of loans offered by our panel of lenders including the big banks, to find the loan best suited to your goals.
We'll assist with your loan application, submit the paperwork on your behalf and liaise with lenders, your solicitor/conveyancer and real estate agent so you enjoy a streamlined loan experience.
Great service at no cost to you
As your Newcastle mortgage broker, we do not charge you for our service. We're paid by your lender at the settlement of your loan. So you enjoy even more value.
We're passionate about building long-term relationships with our customers, and we'll stay in touch to ensure your loan continues to meet your needs.
Let us chat to you!
Give us call and we can book in a zoom or we can come to you. We service the entire Newcastle area and can travel right throughout the Newcastle region to assist with your lending needs.
We're here for you right across Swansea and Belmont to the City, Mayfield, Wallsend, Glendale and around the lake down to Morisset and Cooranbong.
Mortgage Broker Newcastle & Lake Macquarie
Let us do all the shopping around and the paperwork, saving you time and money. With so many different lenders on our panel and hundreds of loan options, as your local mortgage broker in Newcastle, we will compare your current loan with the others in the market to see if we can find you a better one.

Home loan resources
We have a range of home loan resources to help you through your home buying journey. Check them out below!
Call your local Newcastle mortgage brokers today!
Remember, your needs come first. So we are here for you 7 days including the weekend by appointment to suit your family and busy lifestyle.
To start achieving your goals call Mortgage Choice Rachel Hine on 02 4016 8399 or click the Contact Us link at the top of this page to make an appointment.
The right home loan for your needs
Our mission is to find the right home loan for your individual needs and to always have your best interests at heart. Plain and simple. Which is why we have such a wide range of lenders to choose from. We can search through hundreds of products to find something tailored to your situation. ~
Client reviews
If you are thinking about refinancing, I can highly recommend Mortgage Choice Toronto. My first point of contact was with owner and manager Rachel. Rachel took the time to learn about what I required and what my expectations were by refinancing my mortgage. Rachel was then able to recommend several finance institutions that would best suit my needs and she explained to me in detail what the differenc... read more
I must say me and my partner were blown away with how good Glen Sharee were with the whole process of getting us our first home loan. From start to finish I have nothing but great things to say. What we thought was impossible at the time was made possible thanks to them. Very knowledgeable, quick to respond and very friendly. We couldn't be happier.
I highly recommend to anyone who needs a home loan in the future. Thanks again
Very helpful and good results
This team are super helpful and knowledgeable. They listen really well so they gained a quick understanding of of my needs.
I can't believe how quickly the found mortgage options and then how quickly it all settled.
They are also really great to talk to and made me feel comfortable and confident in working with them.
I can't recommend them highly enough.
I was extremely happy with my experience at Mortgage Choice Toronto. I mainly dealt with owner, Glen and broker, Sharee. They both had a wealth of knowledge and were so helpful throughout the entire process. I would 100 recommend these guys to all my friends and family. They were friendly, fast and went the extra mile to make sure I was happy with everything. Thanks so much Mortgage Choice Toronto
Kaysie helped us through the process of buying our first house. Kaysie made what would have been a very stressful and confusing experience seamless and hassle free.
Thank you so much kaysie
Could not be happier with the team at mortgage choice Toronto, they guided us through every step and answered any questions with great detail could not recommend them enough. Thanks again Glen, Kaysie, Nicole and tenealle.
Thank you for all the help getting us in to our own home
Kaysie and Nicole were wonderful to deal with. They helped me find the best loan to suit my needs, both very quick to respond to emails and phone calls. The whole process was pretty smooth sailing. I highly recommend them.
Don't use any other mortgage broker, simply use Mortgage Choice Toronto.
Refinancing guide
Considering refinancing? Our guide explains the reasons, costs and steps involved in refinancing your home loan.