March 01, 2016
Rebecca Crommelin
Are you considering refinancing your mortgage but are unsure if it's the right option for you?
While there isn't a right or wrong answer to this question - there are several benefits to refinancing. Take a look at five advantages associated with refinancing;
1. Refinancing your current mortgage can lower your monthly repayment
Refinancing your home loan can allow you to take advantage of lower interest rates or more competitive loan products that are currently available. If your lifestyle and / or financial situation has changed since you first took out your loan, refinancing to a different lender or loan could potentially save you money with lower interest rates, added benefits, less fees etc.
2. You could reduce the total interest paid on your mortgage
Depending on the terms of your loan, the cost of refinancing and the interest rate you receive from refinancing - it's possible that you could pay less in total interest.
With that in mind, it's important that you carefully calculate the relative costs of refinancing your loan, and calculate your total payments to construct a more precise image.
3. You can pay your mortgage off faster
You may be in a situation where you have a greater income than you did when you first purchased your home. Some loan terms won't allow you to pay more on your mortgage each month, so it could be a good option for you to refinance your loan so you can re-adjust your loan terms. You could choose a lower term so you can pay off your home loan sooner.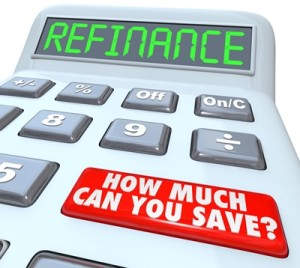 rebecca.wilson@mortgagechoice.com.au
Learn more about how I can help you with your home loan or property
Start your at-home financial calculations right here