November 09, 2017
Rebecca Crommelin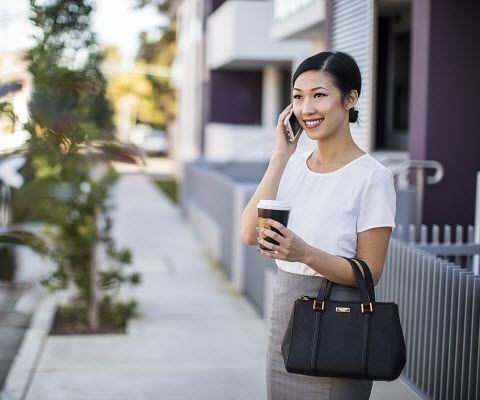 Are you thinking about buying your next home or an investment property? It's such an exciting time, but it's also one of the most important commitments you will make.
It should come as no surprise that location is crucial when choosing your property. But there are several factors that you should consider before making a decision.
Firstly, you need to decide whether the property you are buying is to live in, or to rent out as an investment. Because the requirements that you and your family have, may not always be the same for tenants. However, if you're buying a property as an investment, then you will need to look at capital growth, rental income, vacancy rates and rental yields.
Rental income will differ amongst properties and often depend on a range of factors, including; the suburb/area your property is in, the property size, the property's amenities and features, and the property's proximity to parks, schools, shops etc.
Rental yields and vacancy rates are also important metrics you should consider. Rental yield measures the income generated by your property as a percentage of the value of the property. Even though rental yield is a valuable measurement, it's crucial that investors don't discount all the other associated costs of property ownership. It's important to factor in any maintenance costs, strata fees (if applicable), property management fees and any other expenses you may incur as a result of owning and renting out your investment property.
Also, vacancy rates will show whether a suburb is in demand. A low vacancy rate is ideal as it means there's a high demand for properties in this area and lots of tenants will be interested. However, a high vacancy rate means there is a high number of vacant properties in the area, which means it may be hard to secure tenants for your property.
Capital growth is a goal that most investors strive for, but it won't happen overnight. Most properties do increase in value over time, but like all good things – it takes time. If you are thinking about investing in property, you must understand that it is a long-term commitment and can require patience.
I would also recommend that you review sales data for the areas you are looking to buy. I can provide you with a FREE RP Data property report on any particular property or suburb you are looking at to help you make an informed decision. This report compiles the latest property market data to provide you with;
Detailed suburb statistics
Analysis of recent property sales in the suburb
Sales history of the property
Summary of the historical property trends in the area
Estimated value range of the property
Estimation of weekly rental income
Property Images
Regardless of whether you are wanting to live in the property or rent it out, infrastructure is undoubtedly one of the most important factors when deciding where to buy your home. Developments could lead to considerably capital growth. Infrastructure projects such as transport, schools, hospitals and utilities can have an impact. A large infrastructure project could transform an area and result in an influx of jobs, an increase in the population and ultimately help stimulate the economy. But large Government funded projects such as the construction of major highways or airports should be considered when you are making your decision. Even though these projects may drive tenant demand in the area, they could also have a negative impact for property owners. Sometimes, governments have to buy packages of land in order to undertake these infrastructure projects, and this could include land on which your property is located. So it's important to factor any upcoming projects into your decision making process.
If you need any help choosing the right property, whether for your next home or investment property, give our team at Mortgage Choice Perth a call today on (08) 9485 0090. We can give you some tips on what to look for when searching for a property, and can also provide you with detailed property reports.
You might also like to read;