August 27, 2014
Rebecca Crommelin
When it comes to figuring out your finance situation, deciding whether to go directly to your bank or use a mortgage broker can be considered a tough choice. But I'm here to help make your decision a whole lot easier....
As a customer of your bank, you don't know their credit policies. But as your mortgage broker, I know the credit policies of over 20 lenders - so I will know which is the best bank to approach for you and your needs.
Banks also only have a small range of generally 4 to 5 home loan products they can offer you. Banks won't compare their products with others in the market, so you won't get a complete picture of your potential options. But as your mortgage broker, I can compare hundreds of home loan products from our panel of 20 lenders, so I can find the most competitive product in the market that best suits your situation.
I have so many clients who come to me after they have been declined by their current bank and then have to submit a new application after being declined already by one lender. Which of course makes the process that little bit longer and stressful, and nobody needs that!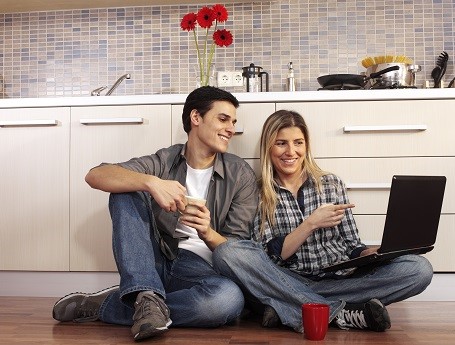 As your local Mortgage Choice Perth broker, I will help guide you through the often confusing and sometimes overwhelming home loan process, by explaining the entire process from application through to settlement to you. So you'll never be confused and will know exactly what to expect from your home loan journey.
As a mortgage broker, I take all the hassle out of the application process for you. As I do all the legwork and running around on your behalf - including regularly contacting all the involved parties to make sure it's a smooth process from start to finish.
Another great part of using a mortgage broker is that our services are at no cost to you, as we get paid the lenders! And as a broker of Mortgage Choice, we are unique in the broking industry - as we get paid the same commission regardless of which lender you choose, so you can be confident that our recommendations are based on your best interests and not on our highest profit!
Find out what makes Mortgage Choice Perth different to other brokers...
So speak to our friendly local mortgage brokers at Mortgage Choice Perth before going to your current bank, it can save you a lot of time and stress!
If you have any further queries, don't hesitate to give our team a call today on 9485 0090.
Look forward to chatting with you soon,
Rebecca Wilson
rebecca.wilson@mortgagechoice.com.au
Find out more about how I can help you achieve your goals