July 13, 2015
Rebecca Crommelin
We reveal our top 5 tips to securing your financial future, particularly if you are a householder.
At Mortgage Choice Perth, we want to help you feel confident knowing your finances are protected and working harder for your future.
Here are our 5 tips to cement your financial future;
1. Make a will and start the estate planning process
Don't just rely on a will kit from the newsagent - seek financial advice. If you have a will ensure it's up to date and valid. Discuss with your partner if you have one and consider guardianship for any kids.
2. Clear credit card debt first
Make a plan which doesn't just involve juggling zero balance transfer offers. Too much switching can damage your credit score which may increase the cost of borrowing especially into the future. Consolidate card debts and check out offers from new Peer to Peer lenders.
3. Get life insurance cover if you have a family and debts such as a mortgage
Too many Australians are under and non insured. Also, don't overlook getting cover for permanent disability and income protection. These may be costly and complex but work out the value they offer to you in the worst circumstances. Again seek advice. Your super fund may be a place to start but don't stop just there.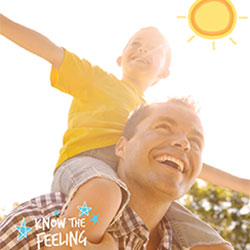 4. Have a three to six month emergency stash fund
Make sure it's stashed somewhere safe, not just under your bed! This helps rather than relying on the dreaded credit cards if misfortune strikes, as it can happen to anyone. While you are building the fund establish a line of credit if possible.
5. Consider stock index funds
When it comes to investments you don't need advice to see the benefits of broad market stock index funds. They reduce risk and minimise costs and are a simple way to diversify. They are also cheap and over time can give much pricier managed funds a run for their money.
Seek financial advice today - to better your financial future tomorrow.
Watch our video blog below for our 2 tips to help clear your credit card debt...
If you have any further questions or wish to seek financial advice, contact our team at Mortgage Choice Perth today on 9485 0090.
Learn more about how we can help you achieve your dreams
Watch our latest finance video blogs here
Start your at-home calculations right here