August 24, 2015
Rebecca Crommelin
There are several ways you can secure your financial future today, so that you can feel confident and safe knowing that your future is protected.
I wanted to focus on superannuation, in particular, taking control of your superannuation now so that you can live out your dream retirement lifestyle.
Experts predict that our life expectancy will increase, with men and women estimated to live well into their 90s by 2050. This places such an emphasis on the need to plan your superannuation fund for your retirement, as it will need to last potentially 20 years or more. With finance experts estimating retirees will need in excess of $1 million to live comfortably during retirement, it's important to get to know your superannuation fund.
So, are you on track with your retirement funding? Do you even know where your super is, or what the balance of your super account is?
If you don't take control of your super in your working lives, you might get a shock to find that there isn't enough money to live on in order to live happy and fulfilled lives in your retirement.
So at Mortgage Choice in Perth, we want to help you take control of your superannuation with our;
4 tips to maximise your super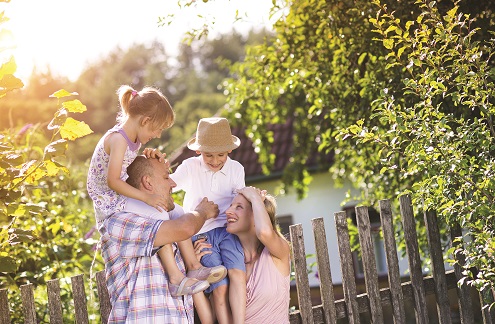 https://www.ato.gov.au/Forms/Searching-for-lost-super/
2. Consolidate all your super accounts into one super fund
If you find that you do have more than one super account, you must consider consolidating all of your super accounts into one super fund. This will cut out multiple sets of fees charged by the fund managers.
3. Consider your super investment options
It's worth considering your superannuation investment options, taking into account the long-term nature of super. Most super funds have a range of investment options that weigh up the risk of the investment against the amount of return or interest it earns. You may choose to increase the return by changing the risk factor you're prepared to accept. To discuss what this means further, I recommend talking to our Financial Advisor on 9485 0090.
4. Consider salary sacrifice to boost your super
Once you've purchased your own home and are comfortable making the required repayments, consider a salary sacrifice arrangement to boost your super and lower your taxable income. That is, depositing some of your pre-tax income into your superannuation fund to increase the amount invested each year, which will give you more cash to spend in your retirement.
I understand superannuation can be a bit complex, but it's essential to take control of your super today so you can live the life you deserve in your retirement.
Watch our video to see more about our 4 tips to take control of your super...
We want to enhance and protect your future, so give our team at Mortgage Choice Perth a call today on 9485 0090 to discuss superannuation strategies and other ways you can secure your financial future.
Click here to learn more about how we can help you
Watch more of our finance video updates and tips here