July 08, 2016
Rebecca Crommelin
These three simple tips could see you make every dollar work harder to help you pay off your mortgage sooner.
See how you can say goodbye to your home loan sooner, so you can enjoy long-term financial freedom. Take a look at our tips below.
Tip 1: Take back control of your income
If you want to have complete control of your money, the best way to get started is by following a household budget.
By having a budget in place, you can have a clear understanding of how much money is coming in, where this money is being spent, and areas you can afford to cut back to free up some cash for extra home loan repayments.
Don't leave your finances to chance, start following a simple budget today to get your hard-earned money back on track.
Tip 2: Revise your home loan repayments
Making extra loan repayments is a great way to pay off your mortgage sooner. Every extra dollar you pay on your loan will come straight off the loan balance. Meaning next month's interest charge will be lower, and more of that month's repayment will also come straight off the prinicpal. It's a great tip to start swinging the loan in your favour.
If you've completed Tip 1 and your budget is tight so you are unable to pay extra off your loan, it can help to review the timing of your loan payments.
Virtually all home loans calculate the interest charge daily, so by making your loan repayments more frequent, it could see you save money on interest charges. For example, if you divide up your monthly repayments by four and pay each amount weekly, you can make each dollar work harder for you by helping to pay off your loan quicker. But it's important to speak to your local Mortgage Choice in Perth broker first, as the benefits of the above example can depend on how your lender calculates "weekly" payments.
The key is to speak to one of our team here at Mortgage Choice in Perth to know which option will work best for your home loan. Although keep in mind, that any extra repayments regardless of the stage of the month will help to pay off your home loan sooner.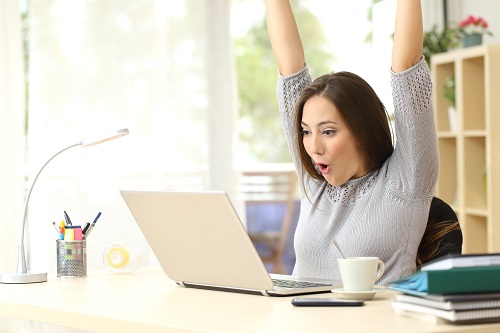 Tip 3: Take advantage of the offerings of offset
An offset account is an everyday account that is linked to your home loan. Instead of being separate interest on the linked account, the value of the offset account is deducted from (or 'offset' against) the value of your loan when monthly interest is calculated.
For example, if you have $30,000 in your linked offset account and your home loan is $600,000 - interest will be calculated based on a loan balance of $570,000.
This allows an offset account to offer the savings of additional repayments while still providing you with access to your money at call.
If you are unsure whether extra repayments or using an offset account is the right option for you - don't hesitate to give me a call at Mortgage Choice in Perth on (08) 9485 0090.
Start making every dollar work harder for you, call me today on (08) 9485 0090. The tailored advice you receive could make all the difference in making each dollar count.
Rebecca Wilson,
rebecca.wilson@mortgagechoice.com.au
Learn more about the other financial services I can offer you
Meet our team of home loan experts