March 15, 2016
Rebecca Crommelin
With interest rates the lowest they have been in 60 years, there couldn't be a better time to review your home loan.
Many people are unaware that they could be spending far too much each month on their home loan repayments.
By reviewing your home loan, you may find that their is a better interest rate out there for you. You could see savings of up to $200 or more per month, so you can pay off your mortgage sooner or simply enjoy an extra $200 in your pocket.
Recently, we saved a client $1006 a month as her interest rates were that high across her home loan, investment property and car loan. Can you imagine seeing savings like that off your home loan repayments?!
That's why it's important that you check your home loan is in good health every couple of years.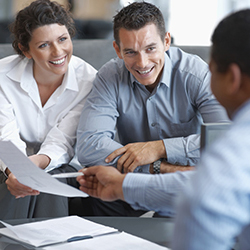 here to receive your Home Loan Health Check.
Our service is at no cost to you, and comes with no obligations - so it's worth a look!
Call us today at Mortgage Choice in Perth on (08) 9485 0090 for any further questions about your home loan.
Rebecca Wilson,
rebecca.wilson@mortgagechoice.com.au
We're more than just home loans! Find out how else we can help you
Read what our clients have to say about Mortgage Choice in Perth