December 04, 2017
Rebecca Crommelin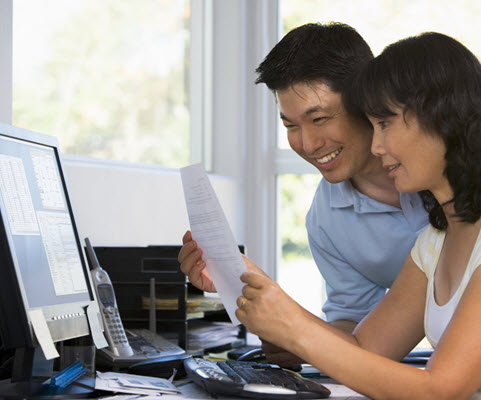 It's likely you've heard lots about interest only loans in the recent weeks.
I mean you can't even turn on the news or read the paper without seeing something about the state of the Australian property market and the recent changes to interest only home loans.
So, what exactly are these changes and what do they mean for you, your mortgage and your pockets?
Before I get into what's been happening with interest only loans, it's probably worth taking a few steps back and explaining what an interest only product is and how it works for those that haven't had any experience with this type of product before.
An interest only loan works the same as any other mortgage product, in terms of, borrowers still make regular mortgage repayments as required. However, as the name suggests, the borrower is only making an interest repayment. So, their mortgage repayments don't pay off any of the principal debt.
Since borrowers with interest only loans are essentially not paying off any of their mortgage, these products typically only last for up to 5 years.
For example, John borrows $500,000 from his preferred lender and is required to pay it back over 30 years. Initially, he chooses an interest only product with a 5-year term. So in these first 5 years, John doesn't pay off a single cent of his $500,000 home loan. After the 5-year term finishes, John moves to a principal and interest loan product. Meaning now he has only 25 years to pay back the entire loan amount plus interest.
This example shows that interest only loans isn't the right home loan solution for everyone. Some borrowers would prefer to start paying down their mortgage debt from the get go. However, there are still many different borrowers who would benefit from an interest only loan.
Firstly, this loan type is very popular with property investors. As interest repayments are a tax deduction for investors, whereas principal debt repayments aren't. So interest only loans offer some great tax advantages for property investors.
In the case of owner occupiers, interest only loans enable them to reduce their mortgage repayments for up to 5 years. Which helps owner-occupiers to free up their cash flow, that could be used for other things such as funding renovations or paying off higher interest rate debts (like car loans, credit cards etc).
Now that we've covered what an interest only loan is and who might benefit from it, let's look at what's been happening in the market recently.
In summary, earlier this year the Australian Prudential Regulation Authority (APRA) decided that lenders were offering too many interest-only products. The regulator wanted to make sure that only borrowers with a 'good reason' for requesting an interest only loan got this type of product. They didn't want borrowers avoiding their debt obligations unnecessarily.
For this reason, in March 2017 APRA asked Australia's lenders to reduce their amount of interest only lending to 30% of all new loans written. So most of Australia's lenders considerably increased their interest only home loan rates to limit this type of lending. In fact, some lenders increased their interest only rates by as much as 40 basis points. Many lenders also adjusted their product policies for interest only loans so that they weren't as attractive as their principal and interest products.
As you can imagine, these changes caused demand for interest only loans to decline. Recent Mortgage Choice data showed that interest only loans made up 14.64% of all home loans written in September 2017 – down from 35.95% in April 2017.
But in recent weeks we've seen interest only lending start to take a turn. Even though all of Australia's lenders understand they have a 30% cap that they need to adhere to, for some lenders their level of interest only products has gone too far the other way. So now many of our lenders are working to bring it back by lowering their interest only home loan rates.
In October and November, we saw several lenders reduce their interest only pricing to try and attract more of this type of lending.
This illustrates two key messages;
There are still several lenders willing and happy to offer interest only loans; and
If you are thinking about taking out an interest only loan, then now is a great time to review your options to find the most competitive product.
If you would like any more information about interest only loans or what is right for you, be sure to give us a call on (08) 9485 0090. We'd be more than happy to talk you through it.
Rebecca Wilson,
Email me directly at; rebecca.wilson@mortgagechoice.com.au
Find out more about the services we offer at Mortgage Choice Perth