September 15, 2017
Rebecca Crommelin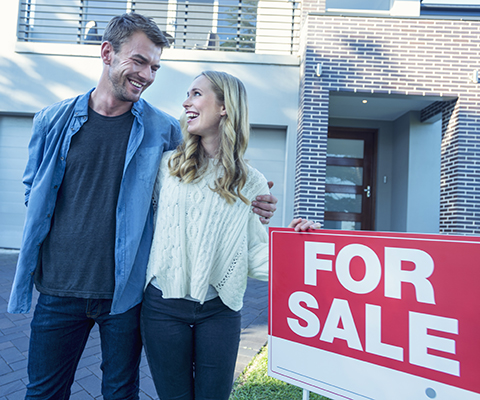 Every homeowner wants to secure a great price when they sell their home - and timing can have a huge impact.
Spring is considered the best time to sell a home – and not simply because your garden is looking it's best. The warmer weather typically brings buyers outdoors to home opens, and if they buy in Spring it would mean they could be settled into their new home by Christmas time, which for many, is often an important factor.
But this doesn't mean that you should avoid other times of the year.
Typically, the property market can be quieter during the winter season, but fewer properties on the market means less competition – which could help you secure a higher price for your home.
Are you ready to sell?
It's worth noting that being ready is more important than timing. When you are keen to sell your home, it's vital that you are ready to put your house on the market to achieve the best result.
You need to have your property in tip top shape to attract potential buyers. Even the tiniest flaws can result in the price being lowered. You also need to consider whether you will have the time to maintain your home and keep it looking spotless for buyer inspections every weekend.
Is your home looking its best?
No matter which season you decide to sell, putting your home up for sale involves a few must-dos.
Prior to listing your property, you must thoroughly clean your home from top-to-bottom. Giving your garden a facelift will generate passerby appeal, and will create a great first impression. So be sure to mow the lawn, get rid of any weeds or dead plants, and trim any trees and hedges.
The next thing on the checklist is to fix any maintenance issues such as marked or worn carpets or floors, peeling paint, or cracked window panes. It also pays off to completely declutter and simplify your home to make it appear spacious, tidy and open. You may even like to consider hiring a stylist to maximise the aesthetic of your home to attract potential buyers.
You should also consider what time of the day the inside of your home receives the most natural light. Discuss this with your real estate agent to ensure the best home open inspection times and marketing photos for your property.
These little extra steps can help you get your property up to a higher selling price – no matter which season you choose to sell.
You're ready to sell, but are your finances in tip top shape?
The best time to sell your home can also depend on your financial situation. At Mortgage Choice Perth, our team of mortgage brokers can provide helpful tips on what you can do to boost loan approval with your desired lender for your new home. Our team can also arrange home loan pre-approval for you, so you have confidence during price negotiations.
Chat to our team at Mortgage Choice Perth today on (08) 9485 0090 to find out if now is the best time for you to sell your home, and take advantage of our expert advice tailored to your situation – all year round!
Rebecca Wilson,
rebecca.wilson@mortgagechoice.com.au
Meet our team of local mortgage brokers & financial advisor in Perth
Read more tips and updates on our blog