March 12, 2014
Michelle Towner
As your mortgage brokers in Perth, our team organise the Western Australia first home owners grant form submission for you.
All we require from you is for you to complete the form and send it to us. We will then check it to ensure it is correctly completed and submit the application to your lender. Your lender will then lodge the form with the Office of State Revenue.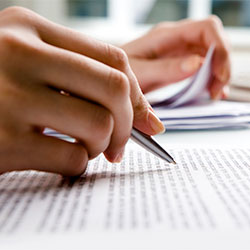 Once approved these funds will be available for drawing on settlement day by the lender.
If you have any more questions, or would like to know if you're eligible for the first home owners grant, contact us at Mortgage Choice Perth today on 9485 0090.
Rebecca Wilson, Your Local Perth First Home Buyer Expert
rebecca.wilson@mortgagechoice.com.au
See how we can help you into your first home sooner
Read what our clients have to say about Mortgage Choice Perth