February 16, 2016
Vicki Wisely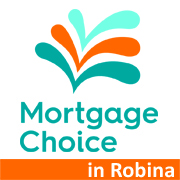 Australians take casual attitude towards insurance
New data highlights growing underinsurance problem
New research conducted by Mortgage Choice highlights the cavalier attitude Australians are taking towards insurance.
According to Mortgage Choice's inaugural Financial Confidence survey, one in every five Australians don't feel it is important to insure their vehicle.
When respondents were asked whether or not they had a form of car insurance, 21.6% of Australians said 'no'.
More interestingly, of those surveyed in New South Wales, one in every three respondents said they did not have compulsory third party insurance. In New South Wales, compulsory third party insurance is not included in a vehicle's registration fee and must be purchased separately.
Local Mortgage Choice franchise owner & mortgage broker Renee Polden she was shocked to see that some Australians clearly consider insurance to be a 'good to have' rather than a 'must have'.
"It is clear many Australians take a laissez-faire attitude towards insurance. They do not consider insurance to be essential and as such, don't think about insuring their vehicles or other assets," Renee said.
"It really makes you wonder how many Australians don't have the right insurance policies in place for their personal situation."
According to research conducted by the Financial Services Council*, one of the most important assets Australians forget to insure is their income, with the data showing just 31% of Australians have adequate income protection.
"While the majority of superannuation funds offer some level of income protection cover, this cover is often not adequate," Renee said.
"It is important for Australians to do their due diligence and make sure whatever income protection insurance they currently have is adequate. If it isn't, it is vital that they do something about it, before it is too late."
"In the same way that it is important for Australians to properly insure their vehicle in the event that unforeseen circumstances arise, it is also vital for Australians to properly insure their income," Renee said.
"A person's income is the biggest and most significant asset they will ever have, so it makes sense to protect it.
"There is a growing trend of underinsurance in Australia, which is simply not good enough. More education is needed to reverse this trend immediately."
For more information on retirement and/or your financial advice options, call or 07 5562 0748 visit www.mortgagechoice.com.au/LocalpagesURL.

Important information
This article is for general information purposes only. It has been prepared without considering your objectives, financial situation or needs. You should, before acting on the advice, consider its appropriateness to your circumstances.
About Mortgage Choice
Mortgage Choice is an ASX listed company that seeks to help Australians with all of their financial needs.
Established in 1992, Mortgage Choice was originally established to help Australians improve their financial situation by offering a choice of home loan providers, coupled with the expert advice of a mortgage professional.
Since that time, the company has grown and developed into a fully fledged financial services provider.
Today, Mortgage Choice helps customers source car loans, personal loans, credit cards, commercial loans, asset finance, deposit bonds, and risk and general insurance.
Further, the company offers Australians access to real, relevant and affordable financial advice through our qualified financial advisers.
Mortgage Choice has no balance sheet or funding risk, and consistently delivers strong profits and attractive yields. It listed on the ASX in 2004 (MOC) and is a member of the Mortgage & Finance Association of Australia (MFAA).
Mortgage Choice holds an Australian Credit Licence: no. 382869 and Mortgage Choice Financial Planning Pty Limited holds an Australian Financial Services Licence: no. 422854. Both licences are issued by ASIC.
Recent recognition: 2014 Australian Broking Awards Best Diversification Program; 2013, 2012, 2011 Australian Broking Awards Major Brokerage of the Year – Franchise; 2013, 2012 Australian Broking Awards Best Ethical/Social Responsibility Program; 2012 Australian Broking Awards Best Training and Education; No.1 on The Adviser magazine's 2012, 2011, 2010 and 2009 Top 25 Brokerages list; 2012, 2010, 2009, 2008, 2006 and 2005 MFAA Awards Retail Aggregator/Originator of the Year; 2011, 2010, 2009 and 2008 10 Thousand FEET Top 10 Franchise list; 2010 Forbes Asia-Pacific Best Under A Billion list.
Visit www.mortgagechoice.com.au or call customer service on 13 77 62.