February 05, 2016
Vicki Wisely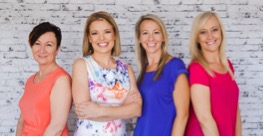 2015 - Australian Asset & Debt Statistics

Sometimes the noise prevents us from hearing the facts. The figures below show that Australians are certainly doing financially well.

Australia's total Housing worth is approximately $6-Trillion, surging by an
astonishing half a trillion dollars in the past year. So, with Housing Debt at approximately $1.5-Trillion, we have an equity of approximately $4.5-Trillion.

Australians have approximately $2.2-Trillion in Superannuation and approximately $1.7-Trillion in shares.

Approximately 66% of Australians are considered to be 'middle class' (having over US$100,00 of wealth), the highest percentage in the world, meaning that wealth is distributed fairly equally in comparison to our global counterparts.
Welcome to Our New Addition
Emma Nelson

Emma Nelson has joined us as our Client Relationship Manager bringing over 20 years of outstanding Client Service, including for her own successful business.
Together with her husband, she has bought and sold several houses and as a Mortgage Choice client herself, she is passionate about ensuring our clients receive her exacting level of care and attention to detail.
Emma is currently contacting all of our clients to touch base so we hope you will make her feel welcome.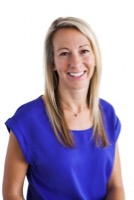 Rising Star Award
I recently attended the Mortgage Choice State Conference, held here on the Gold Coast, and I was very fortunate and humbled to be awarded the 'Rising Star' Business Excellence Award and also to receive 'Silver Broker' status. Thank you so much to the Team and Clients of Mortgage Choice in Robina who make all of this possible.