Our team is passionate about what we do and at Mortgage Choice in Robina our number one priority is you, our customer and your experience with us. This can be an overwhelming process so we are here to guide you and to make this process as easy as possible for you.
Our home loan services are free of charge to you as we are paid by the lenders after your loan settles. With a wide choice of lenders including most of Australia's leading banks, building societies and credit unions, we have hundreds of loans to compare to find the right one for you. Uniquely to Mortgage Choice, we are paid the same commission rate no matter which home loan you choose, therefore finding the most suited solution for you is our only objective.
We offer a professional yet personalised service, communicating through an omni of channels to make the process as convenient and smooth as we possibly can for you.
Our team,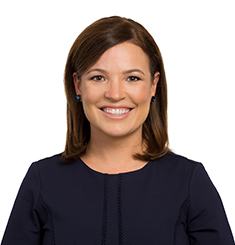 Renee Polden
Renee is our Mortgage Broker and the owner of Mortgage Choice in Robina.
Renee utilises her many years of experience in the property and finance industry to help you achieve your financial goals. During your appointment with Renee, she will discuss in detail your short, medium and long term goals, then equip you with the knowledge required to make informed decisions and will ensure you understand the options available to you and the process involved.
renee.polden@mortgagechoice.com.au
07 5562 0748
0439 779 513
Renee relocated to the Gold Coast from Cairns over 5 years ago, with her husband Aaron and children Lilly and Ollie. With a passion for property and interiors Renee is always reading the latest home magazines and updating her own home. On the weekends she enjoys entertaining around the pool or at the beach and catching up with friends and family as much as possible.
Qualifications,
Diploma of Finance and Mortgage Broking Management
Certificate IV in Finance and Mortgage Broking
Certificate IV in Building and Construction
Diploma of Business - Administration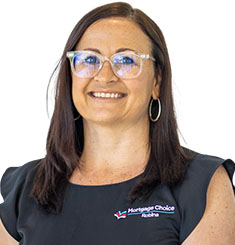 Angela Mussell
Angela is our Loans Processor.
Once your loan is submitted to a lender, Angela will work closely with you to ensure your application is processed accurately and meets all required time frames. Angela will liaise with your lender and any third party contacts such as solicitors and real estate agents to ensure your loan is processed efficiently from submission through to settlement and your experience is as stress free as possible. Angela will keep you updated regularly throughout the process.
angela.mussell@mortgagechoice.com.au
07 5562 0748
Now a proud Australian living on the Gold Coast, Angela is originally from South Africa and lived in Canada for a few years prior to moving to Australia. Angela's hobbies include making candles, fishing, swimming, reading, soccer, listening to live music and time at the beach with her family and friends.
Qualifications,
Certificate III in Administration
Certificate IV in Micro Business
Certificate IV in Small Business Management.
Gerlinde Bolt
Gerlinde is our Relationship Administrator.
Gerlinde will speak with you during your initial enquiry, book your appointment, discuss your goals and collate all the required information and documents in readiness for your appointment.
Gerlinde also focuses on marketing and our brand presence.
gerlinde.bolt@mortgagechoice.com.au
07 5562 0748


After finding love in Australia, Gerlinde moved to live with her partner on the Gold Coast at the end of 2016. Gerlinde is originally from the Netherlands where she lived in the harbour town Rotterdam. In her free time she loves to play tennis, read books, go to the beach and catch-up with friends.

Qualifications,
Bachelor in the Arts - Language & Modern Art
Certificate in CRM Leadership & Strategy at Beeckestijn Business School