Testimonials
Hear what our customers have to say about their experience with our team at Mortgage Choice in Robina
Our team is passionate about what we do and at Mortgage Choice in Robina our number one priority is you, our customer and your experience with us. This can be an overwhelming process so we are here to guide you and to make this process as easy as possible for you.

This is what our customers have to say about their experience with our team.
---
Our experience with Mortgage Choice, Robina was fantastic. All of the staff there were extremely helpful, friendly and guided us through the process of buying our first home. In particular, Luke and Angela went above and beyond when answering any queries we had with documentation and correspondence. Thank you so much for taking the stress out of buying a property.



---
We found Mortgage Choice at Robina to be extremely helpful, professional, friendly and accommodating to all of our needs, we cannot recommend them highly enough to others seeking financial advice and information regarding the best home loans and investment property loans that are available. A huge thankyou to Renee and Angela for all your assistance and support, keep up the great work! Kindest Regards, Karen, Chris and Claire Rogers



---
Luke and the team at Robina Mortgage Choice provided the most informative and professional service I could have asked for with the purchase of my first home. The patience and availability to answer all my questions and guide me through the process was so satisfying. I could not have done it without the help from this awesome team. Thank you all so much.



---
I can't thank Angela and the team at Mortgage choice Robina enough. Angela was so patient, kind, understanding and professional. We were in regular contact throughout the process and she really helped me understand each and every step. I got a great deal and that enabled me to keep our family home. Thank you Angela! Thank you Angela.



---
We have just purchased a house with the help from Luke at mortgage choice Robina. His help made it happen. He asked us what our goal was and he set out a plan to make the finance happen. From the planning to the settlement, Luke was able to answer my many questions and make it happen. I wouldn't even think about going through the process with out their help. If you want to get a home loan and make the process a whole lot easier, call them. I'm glad we did. 5 ⭐️.



---
We can't recommend Luke Butcher and his team enough. For what is a daunting process in a difficult market, the team reassured us, made everything as clear and concise as possible, and assisted us in securing our home. A miracle to say the least! We have previously held a home loan and the experience with Mortgage Choice team was night and day in comparison to the previous broker used. We are extremely pleased and highly recommend Luke.



---
The staff at Mortgage Choice Robina are outstanding! My partner and I just bought our first home and they made the whole process much easier and efficient. Our broker Luke is exceptional at his job and very dedicated to helping his clients. We needed a fast settlement and Luke was very on top of it to make it happen for us. Angela was also very lovely and amazing, she helped us a lot with sorting out the documentation. The staff genuinely care for their clients and make you feel very welcome. I am very thankful for all their hardwork and assistance towards buying my first home. I would highly recommend this place to everyone!



---
Renee and the team at Mortgage Choice Robina were amazing through the whole process of buying our first home.

They really guided us through each step of the way and ensured we were looked after.

Would highly recommend them for your financial needs.



---
Renee, Angela and the Team were amazing. We had a really drawn out process with our recent purchase and loads of complications and delays. But the Mortgage Choice team were so helpful and accommodating every step of the way. They managed to get us a great rate with an easy approval process. I would highly recommend them!




---
We are regulars with Renee and the team at Mortgage Choice Robina. They offer a great service and we would highly recommend them.



---
They say that getting a mortgage and buying a property is a stressful process, especially over the Christmas period and settlement on 8 January, not the case with Renee, Angela and the team. They found the best deal with their experience and wealth of knowledge. They were confident, honest and positive about the whole process. They regularly checked-in and always kept us 'in the loop'. They were prompt in answering phone calls and emails. Down to earth with a friendly manner which made it stress free. I wouldn't hesitate in recommending them and will certainly use them in the future.



---
I recently refinanced with the Robina Mortgage Choice team and the whole process from start to finish was such an easy process.

Huge thanks to Renee, Angela and Gerlinde for their overall efforts and great result.

Would recommend their services to friends & family and will definitely engage them again in future. Thanks again



---
I recently engaged Mortgage Choice Robina to help me purchase my first home.
The process is daunting for a first home buyer but Renee, Angela and Gerlinde made the experience completely stress free. Their wealth of knowledge and experience guided me to my perfect finance solution.
They kept me up to date right through to settlement and were prompt to answer any questions I had. I cannot speak highly enough of Renee and her team and recommend all first home buyers engage their services.



---
We recently refinanced our mortgage on an existing investment property in order to purchase a new home through Mortgage Choice Robina, and Renee, Angela and Gerlinde made what initially appeared to be a daunting task to feel like a breeze. Using her expertise, Renee was able to find us a financial product that suited our financial circumstance. Even after the two loans had been settled, Renee and her team continued to check-in to see if we were happy with the product. Thank You Renee and team.



---
Dear Renee, Angela & Gerlinde,

Thank you so much for all your amazing help, support and patience regarding our home loan! You have all truely been amazing and we are so appreciative of all your time you've dedicated to our loan. We're so excited for our new house and can't wait to move!

Warmest regards,
Grant & Kim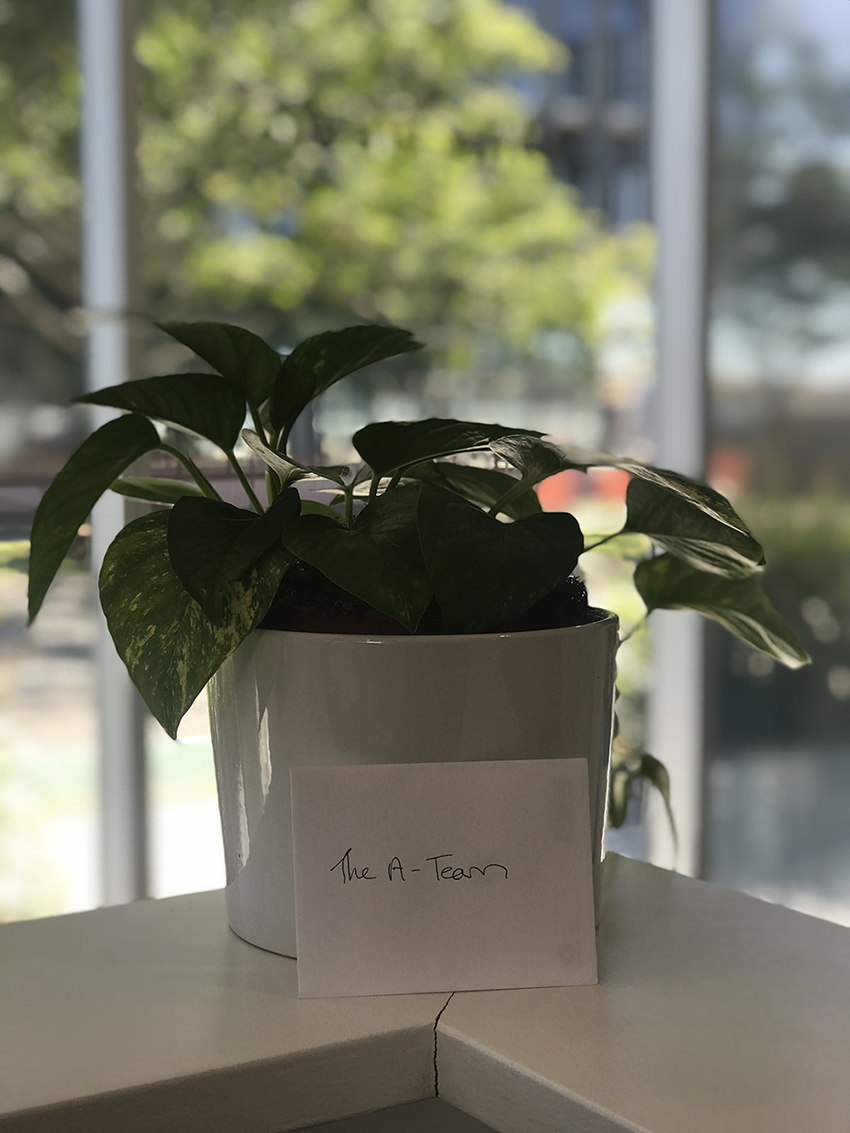 ---
Professional, supportive and reliable - amazing service from Renee and Angela - helped us every step of the way. So knowledgeable on all products and offered sound advice. Highly recommended.



---
A big thank you to the team at Robina who helped us with this major transition in our lives. You took the stress out of dealing with the banks. You were patient, understanding and great at explaining the process and keeping us updated every step of the way. Thank you.



---
Renee and her team were able to help get the mortgage we wanted when our bank couldn't. Thanks again!



---
This is the second time I have done business with Renee at Robina. I recently re-financed my mortgage. Renee's proposals are in the best interest of the client. The service and support from Renee & Angela is outstanding. Angela is very good at keeping you updated promptly. Renee and Angela are a great team. They even follow up after the loan has settled. These two ladies go above and beyond my expectations. Highly recommended.



---
These Guys are great, Both Renee and Angela have been by far the best Mortgage broker we have dealt with, friendly and helpful and keeping us up to date all the time. We will continue to use Mortgage Choice Robina in the future



---
Renee, Angela and the team at Mortgage Choice Robina were amazing in helping us purchase our home. They were supportive both professionally and personally in making sure we were getting the best loan available to us. They made the whole process smooth and easy and it was great to have them genuinely excited for us! I would highly recommend them.



---
Renee and Angela are just the best, in the chaos that is banking these 2 lovely ladies made my wife and I feel at ease and constantly in touch with the complete process. Their professionalism second to none. Do yourself a favour if your looking for any mortgage related situation give them a call



---
Accuracy, fast communication, willingness to help. Renee and the entire team made it so simple.



---
Brilliant service, advice and experience. Thank you Renee and Angela! Love the office too :).



---
Awesome. Many thanks to you Renee and the team. We are very grateful for all the attention, communication and support you all provided through the entire process. It was crazy stressful and it was great to have you on our side. You guys rock! I highly recommend your services.



---
Renee and her team at Mortgage Choice in Robina where fantastic and made our refinancing experience stress free and smooth as silk. I would highly recommend using Renee and her team for any finance matters you may have.



---
We have had a fantastic experience with Renee and Angela. They are dynamic and passionate about their business and have helped us to save money and get into a better financial situation. We couldn't be happier with Mortgage Choice Robina!



---
Renee and Angela provided excellent service throughout a process which can be tricky. Their response time to emails and phone calls was always very quick, and communication was clear and extremely helpful. Highly recommended.




---
Renee and her team at Mortgage Choice Robina were excellent. They provided very professional and friendly service which made the whole process from start to finish easy and stress free.



---
Dear Renee,
Thank you so much for helping us to secure a loan we didn't think was possible at one stage. We were quite stressed & really appreciated your dedication and efficiency & working over the Christmas break to help us get over the line and the best deal!
We are over the moon & will definitely be recommending you and Mortgage Choice in Robina to all our friends.
Just a small token of our thanks we hope you will enjoy!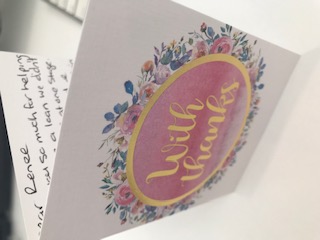 ---
My husband and I saw Renee and the team at Mortgage Choice to refinance our loan. The service was absolutely amazing. Would highly recommend them to anyone.



---
Renee helped me in understanding how investment loans are different to Owner Occupied loans which helped me in taking decisions.



---
Made the whole experience of buying our first home an easy and enjoyable one, all the staff were wonderful.



---
The service provided by Renee and her team was exceptional, we couldn't be happier, will highly recommend them to all our family and friends. Made the process of refinancing actually enjoyable!



---
Thank you so much for the professional advice and all the information you provided. It was very helpful.

We really appreciate your time and your honesty.



---
The absolute best. We couldn't be more satisfied with the work of Renee, Angela and Vicky, they were the most efficient, professional and caring all through the mortgage process. From the very beginning, they were always there for us, provided the best advice, patiently answering all our enquiries, making sure that this complicated process goes as smooth as possible for us. There's no question we will turn to them in the future, too, and recommend them wholeheartedly to anyone who is considering a home loan. Thank you for your invaluable support, ladies.



---
Buying a first property is nerve wrecking but here at Mortgage Choice Robina they made it a wonderful experience. A massive thank you to Renee and Angela for helping me through. They are lovely ladies that genuinely care for their customers. Both Renee and Angela kept me updated through the whole settlement and were so quick with their responses. I would definitely recommend choosing the team at Robina.



---
We can't thank Renee, Vicky and Angela enough for all their help in securing our loan for our first home. We were so impressed with their efficiency, quality of service and professionalism. Being new to the market, we could not have done it without these wonderful ladies who made the whole process so smooth and stress-free. Thank you so much! It has been a pleasure and we look forward to working with you again one day in the future!



---
What a great team at Mortgage Choice Robina. It didn't seem to matter how often I bombarded them with questions, they always got back to me promptly. Nothing seemed to be too difficult for them and they made a very stressful loan process much easier. Thank you so much for all of your help. I'll definitely be in touch next time I need help.




---
An amazing team! Always delivers a consistent highest quality of professionalism and genuine care through out the process. Thank you so much Renee, Vicky R. and Angela for your tireless efforts in answering all my queries and concerns.



---
I could not have done it without the professional, honest and supportive help from Renee, Angela and Vicky. I was always kept updated and all my questions were answered (even on a Sunday afternoon because I was stressing). I completely trusted their advise and they all worked endlessly to ensure that this scary process for my self was far far easier then I ever thought it would be! I have raved about them to many people and I hope that I can encourage more people to choose you ladies to help them get into their first homes quicker!
I cannot thank you all enough!



---
Our experience with Renee and her professional team was amazing. We are truly thankful for the incredible work and on going support the Robina Mortgage Choice have provided us with. Renee, Vicki & Angela took all the stress and scariness out of buying our very first home. We have and will continue to recommend this caring, supportive and experienced team to anyone!



---
We needed help and advice to refinance our homeloan – we couldn't be more pleased and impressed that we decided to use Mortgage Choice Robina. Renee, Vicky and Angela are extremely approachable and friendly, and we were made to feel very comfortable and at ease in their professional hands. We were kept 'in the loop' throughout the entire process and everything was thoroughly explained. We felt that they listened to our needs and that the option that they chose for us was in our best interest. Couldn't recommend this team of ladies highly enough!



---
To the gorgeous ladies of Mortgage Choice,

Thank you so very much for all you did for me. You made a difficult time much easier. Thanks for all the hand holding I needed. Love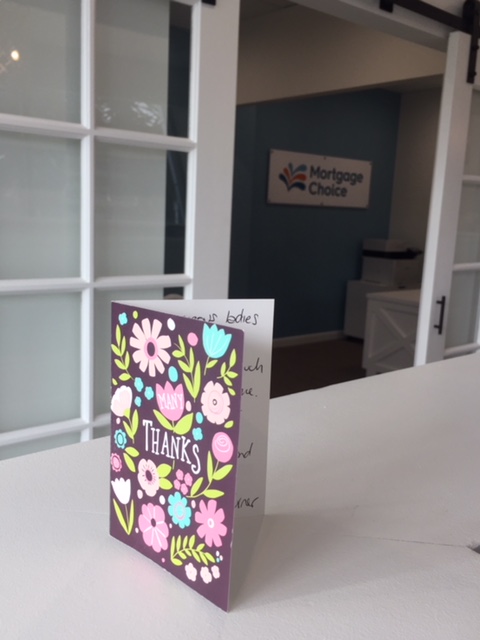 ---
After being over-charged in interest for several years by my long term bank, a friend suggested I shop around for a new mortgage. Having a reasonable income I thought it would be relatively easy to find a new lender. However after my first try through one of the larger brokers in Aussie, I was surprised that 1-year remaining on my car loan precluded me from re-mortgaging. After a bit more searching I decided to try Mortgage Choice as they were local.

As soon as I walked into the office I suspected my luck would change – the staff were so friendly. Shortly after I had a new mortgage and am now paying $500/month less in interest. There was some initial paper work, but after this the entire process was just so easy and plain sailing. It's so hard to find service like this anymore, and we are definitely a much happier family.





---
Excellent service from Renee, Victoria and Angela. They kept us informed and up to date at all times and were always willing to help out during a stressful time.



---
Renee was great and provided prompt and professional service. We decided not to progress at this stage, however when we have decided what we want to do we will definitely contact Renee again.



---
I have dealt with the girls at Mortgage Choice Robina on 2 occasions now, both times faultless.

Renee, Vicky and Angela are all extremely professional but more than that, I actually felt like they cared about me and really wanted the best for me.

They all took a personal interest in my situation, and on the second, much more complex occasion, made everything sail through smoothly.

Thanks girls, I love my new home and so very grateful for your support.



---
From the moment we walked in to Mortgage Choice, Robina we knew we were in great hands.

All of the staff there are wonderful and every question we have had (there have been many!) has been answered. They have sat down with us at every stage, with either short or no notice and talked us through the queries we have had.

I can't rate Renee, Victoria and Angela highly enough to do them all justice.

Thank you all so much for being there for us, you really are the best!!!! Emma & Peter



---
Thank you and both of your lovely office ladies, Angela and Victoria for helping us to get our dream home.

We really appreciate you always going above and beyond and answering all our questions.

We wouldn't hesitate to recommend you to all our friends and family.



---
Renee was highly professional, efficient and got me what I needed. She took all the stress out of refinancing. I'd recommend her and her team to anyone.



---
We can't speak highly enough of the professionalism and service provided by Renee, Vicky & Michelle at Mortgage Choice Robina. After finding our dream property earlier than expected, we emailed Renee late on a Thursday night and she fit us in for a meeting the very next morning.
We felt so informed and comfortable the entire process, and Vicky did a fantastic job of keeping us completely up to date at all times of what to expect and when in the loan application and then settlement process. Thank you for making our first home purchase so smooth! We wouldn't hesitate to recommend you to others.



---
Renee is very knowledgable and friendly. She knew exactly what we needed to do for my circumstances and looked at best fit options. I would recommend her to anyone looking for a broker and will be using her services again in the future.



---
We cannot speak highly enough of these ladies. I called Renee when my current bank were just not fast enough getting my finance over the line. Renee had our approval done in just a day and we had a very complicated contract that was subject to our house selling and then the purchaser's house also selling. Our current bank were very difficult to liaise with and pretty much told us that the contract was too difficult until it became unconditional. But it was no problem for Renee and our mortgage process has been a breeze.

Victoria and Michelle have also been amazing, always updating us and extremely competent and happy to help. I have never used a broker before as we always went through our existing bank but I can honestly say that I will be going back to Renee for any future finance we need.

Thanks again.



---
Dear Renee, Vicky & The Mortgage Choice Team,

Mat and I would like to thank you all for your assistance us with buying our first home. The entire experience has been very positive for us both and we both wanted to pass on our sincere appreciation.

If we need any adjustments to our loan in the future we won't hesitate to call.

Thank you again.



---
Just finished the Refinancing process with Renee Polden and the team at Mortgage Choice in Robina... Wow!

It was super easy and has saved us heaps! Repayments are now almost half of what they were! Wish we did it sooner.

Thanks Guys x



---
Now that I have had a chance to catch my breath, I just wanted to say thank you for all of your assistance in the recent purchase of my apartment. Each one of you is truly a professional who is willing to go the extra mile for clients, and I cannot thank you enough.

Again, Thank you for everything, including being on call and walking me through the process. I would not hesitate to recommend you all to anyone I know.



---
We can't speak more highly of Renee, Victoria, and the wonderful team at Mortgage Choice Robina! Right from the outset and on meeting Renee we felt informed, comfortable and in the best possible hands. Buying your first home is a nerve-racking process at the best of times. Though, I think it's safe to say our case was exceptionally tricky, and, given additional unforeseen circumstances there were some very stressful moments in the settlement process of our unit. Renee and Victoria had our mortgage application as their utmost priority, going far above and beyond, using their industry connections, knowledge, problem solving skills, and pure persistence to reach the eventual positive outcome. We don't know how we would have done it without them. When we're ready to upgrade and buy our next place, we'll be calling Renee Polden's Mortgage Choice without hesitation. Highly recommended!! Brooke and Mike.



---
After dealing with an incompetent bank employee, Renee turned the process of finding a home loan from disappointed to into really easy. You will save time, money & stress going straight to Renee, we did!



---
'Dear Renee

I want to express my gratitude for your efforts and dedication for my loan application.

It was a long and stressful process and I never thought a broker would be so kind, professional and generous in time over the holidays. You are truly remarkable in your knowledge and determination to ensure we meet all deadlines.

It was truly refreshing to deal with a broker who is caring and passionate about what they do.

Thank you so much'




---
Amazing! Such a lovely person. Fantastic customer service. You won't be disappointed!



---
We can highly recommend Renee & Mortgage Choice Robina! Fantastic customer service and attention to detail. Renee went above and beyond to ensure our home loan and refinancing was stress free. It all ran very smoothly and we will use her again in the future!



---
We had fantastic service from enquiring about loans and home loans until after settlement and ongoing. We can't thank Renee and her team enough!



---
Saving many thousands of dollars by refinancing on investment & home loans, was made all the more easy by Renee Polden & the Mortgage Choice Robina team. Handled seamlessly & professionally - but still with a personal feeling.



---
When we first met Renee and Susie we had quite a challenge for them. We walked in off the street with no appoint and said We bought a house on Saturday. We have 20% deposit, but need the rest. Oh and as Sam is FIFO we need it all signed off and approved before he leaves in 4 days.
Without even looking fazed they gave us a seat and said Let's see what we can do
And we really were amazed. Within 24 hrs we had approval. Our loan was organised. The whole process from start to finish was amazingly simple and quick. We were kept update on all the steps, and all our questions were answered quickly.
We would recommend Renee and Susie to anyone thinking about getting a home loan.



---
Renee at Robina Mortgage Choice was wonderful. As first home buyers we had no idea of the processes involved. Having no idea who to trust it was nice to have some one to talk to between the lawyers, real estate agent and banks. She was always available to take our calls or returned calls with in an hour. Could not recommend her more.



---
Renee and Susie are just marvellous. Informative, guiding and professional. In our 10 years of Investing in Property, we have never discussed our finances anywhere else. When you have the best, stick with it.



---
Couldnt be more happier with the outcome, Renee made the whole process very easy. Would highly recommend



---
You have been such a pleasure to deal with - the best experience we had so far. You have been great at explaining the whole process and really took your time if we had any questions. You made us both feel very comfortable with spending a large amount on a new loan and we really welcomed the prices breakdowns and repayments details - it gave us a good idea what we were in for and how much we had to commit to in the future.
We will recommend you to all our friends and family knowing that they will have the best experience with you. It is not easy to find someone like you in the industry on the Gold Coast and I wish you all the best with your business.




---
Hi Renee,

Just wanted to say thanks for all your help getting me a home loan, you made the whole process very easy and simple and I could not be happier with your services. I will be more than happy to recommend you to my friends and family.

Thanks again!



---
I came to Mortgage Choice Robina after being left underwhelmed by the service I had received from previous mortgage brokers, and I am delighted that I did! Throughout our recent property purchase both Renee and Susie were thoroughly professional, provided regular updates and prompt service, and worked hard behind the scenes to ensure that our contract was able to settle in only 20 days. It is safe to say that Mortgage Choice Robina were instrumental in enabling us to purchase our new home, and I would recommend them without hesitation.



---
Thank you very much for setting this up for us, we are very grateful and you've made what we thought might be a bit of a daunting task seem so simple. We appreciate your efforts and we now feel a lot better off knowing we are not paying too much on our home loan.
We will be recommending yourself and Mortgage Choice to our friends and family and hope you get some extra business from us.
Once again thank you for everything and we will contact you if we are considering doing anything else in the future.



---
Renee made the process so easy.

I was well informed the whole time and it was so much easier and quicker than I anticipated.

Will definitely recommend Renee to anyone I know with financial requirements and revisit for any further requirements of my own.