Restart your 2020 with our Mortgage Minute, we answer the most common questions on refinancing and explain how you could save.
Is refinancing worth the fuss? With Joel Gibson
Is refinancing worth the effort?
When is the right time to refinance your home loan? With Joel Gibson
Is your home loan still right for you?
With interest rates at their lowest ever and many lenders offering incentives of up to $4,000** cash back, now is the time to refinance your existing home loan and save. Your local broker will compare hundreds of home loan offers to find the right one for you.
What fees could apply when refinancing?
If you refinance your existing home loan to a new lender, you will likely incur fees including a discharge fee and may incur exit fees depending on your current loan type. That being said, there are so many great deals on the market at the moment with home loan interest rates at historic lows, refinancing to secure a better rate may quickly outweigh the costs of moving.
If however your loan is fairly new and you haven't built up sufficient equity you may for example have to pay an application fee when signing up with your new lender, valuation fee for getting your property valued, Lenders' Mortgage Insurance (LMI) if you have less than 20% equity in your property.
If you signed up for a fixed rate mortgage and you decide to refinance with a new lender, your existing lender may charge you a break cost for breaking the fixed term. The reason for this is because when you signed up for your fixed rate home loan you committed to the loan for a set number of years, usually anywhere between 1 and 5 years but if you decide to exit the loan before that term, your existing lender can charge you for breaking the term contract.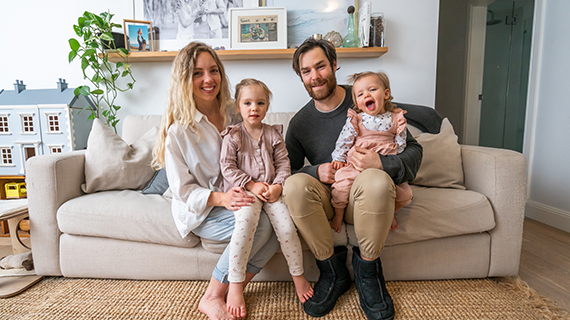 Refinancers save $1,000 per month!
Lex and Sarah knew rates were at an all time low, so they decided to give their local Mortgage Choice broker a call.
"We were so impressed with how quick, easy and effortless he made the whole process. It certainly wasn't as painful as we were initially expecting it to be… we are now saving just shy of $1000 per month!"
So if you've been looking for ways to save in this current environment and haven't reviewed your mortgage recently, a home loan health check can let you know if you're entitled to more savings than you realise.
Hear from our customers
I've had very good experiences with Mortgage Choice. I still look back to the loan I had before I met my Mortgage Choice broker and I think they must have made a motza out of me. That's why I've referred other people locally to Mortgage Choice. And it's true, Mortgage Choice's home loan service didn't cost me a cent.
I've already recommended Mortgage Choice to family members. I know I can call my Mortgage Choice broker and he'll look after my home loan needs. When you find someone you trust, you feel comfortable sticking with them, and that's certainly been my experience with Mortgage choice.
We still can't believe how easy it was. Not only did our broker arrange an appointment suited around us but within a short time we felt completely comfortable and at ease with our refinance options. He gave us options which empowered us with choices that saved real time, lots of money and much anguish.
I'd definitely recommend Mortgage Choice – in fact, I've already referred family members who were looking to upgrade their home, to our Mortgage Choice broker. Once our renovations are complete we may look at exploring investment property opportunities, and we'll head back to Mortgage Choice for help with this also.
My Mortgage Choice broker had discussed a number of different types of loans, and he explained how an offset loan could be useful in my circumstances. He was absolutely spot on because after only a few months I can really see the impact the offset account is having. After all those years feeling like I was getting nowhere, I am starting to see the loan balance fall and it feels really good.
In mid-2017 we needed to upgrade our car, so I got back in touch with our Mortgage Choice broker. She gave us good advice on how to get our finances in order to be in the best possible financial position to apply for a loan. She also talked us through the various finance options and crunched the numbers to show how using home equity was a more affordable way for us to fund the car rather than using a car loan.
Refinancing tips and resources
Refinancing guide
Considering refinancing? Our guide explains the reasons, costs and steps involved in refinancing your home loan.
Join our newsletter to stay connected