Your local home loan expert for Frankston, Cranbourne and surrounds
Looking for a home loan? Call Rhye Livingstone, your Mortgage Choice broker for Frankston, Cranbourne & surrounds. Let us research & compare over 30 lenders for you
5.0 (7+ total reviews)
Aggregated from:






Call Us
Office - 0459 958 893
Open Hours

Monday - Friday: 9:00am - 5:00pm


After hours by appointment
Mobile Broker
Servicing Frankston, Cranbourne, Skye, Langwarrin and surrounds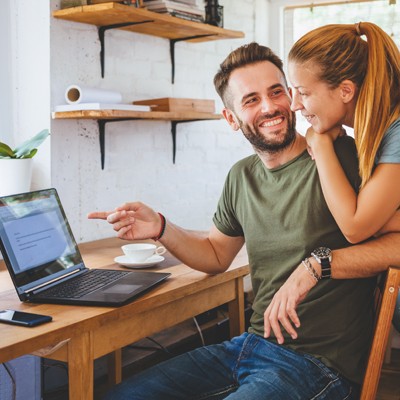 Latest home loan interest rates
Start your home loan journey today
As your local Mortgage Choice Broker, we will take the stress and confusion out of finding the best finance option for your needs.
At Mortgage Choice Frankston, we offer a full range of financial services including home loans in Frankston and financial advisors to help you on your journey of financial freedom.
With access to over 30 of Australia's leading banks and lenders, we can personally assist you to compare hundreds of products to help you find the best loan for your situation.
Finding a solution to fit you
Whether it be the purchase of your first home in Frankston, securing an investment property, purchasing a car or refinancing your debts, Mortgage Choice Frankston can help you secure the best loan solution tailored specifically to your needs.
We search our extensive panel of lenders, including the major banks, to ensure the best solution is found just for you. Best of all, there is no charge to you for our Frankston home loan service.
Check out our home loan resources:
Mortgage Choice Frankston covers the areas (but not limited to) of Frankston, Cranbourne, Langwarrin, Patterson Lakes, Carrum Downs, Skye, Lyndhurst, Sandhurst, Lynbrook and Seaford.
Call Rhye today on 0459 958 893. He can meet with you at a time and location that suits you and your lifestyle.
Let us handle the stress so you can get back to important things in life.
Being a husband, father, property owner and investor himself, Rhye understands life's pressures and the need to make your loan approval as stress-free and easy as possible. He will do the running around that banks usually get you to do, and he'll assist with all the paperwork, leaving you with more time to get on with your life.
Call us on 0459 958 893 to protect your financial wellbeing from the unexpected.
Car loans in Frankston and Cranbourne
If you're in the market for a first car, an upgrade to your current car or you're a tradie looking for a new work vehicle, Mortgage Choice in Frankston provides expert local help securing a competitively priced, flexible car loan or vehicle finance in Frankston. We can also help you decide if leasing is a more suitable option than buying.
Contact Rhye Livingstone on 0459 958 893 and discover just how competitive today's car loan options really are.
We offer home loan services & advice for:
The right home loan for your needs
Our mission is to find the right home loan for your individual needs and to always have your best interests at heart. Plain and simple. Which is why we have such a wide range of lenders to choose from. We can search through hundreds of products to find something tailored to your situation. ~
Client reviews
Rhye was awesome once again, really appreciate all of the effort he puts in. i would highly recommend anyone looking to re-mortgage to give Rhye a call.
Rhye truly goes over and above Tailoring a short list of lenders to fit my niche of requirements. Ultimately securing a great rate and package. Saving me thousands
We have been using Rhye for many years now and he has always provided the most helpful professional information. Everything has been streamlined and efficient in dealing with Rhye in making any changes to our home loan. I highly recommend him as a broker.
Rhye was incredible. So accomodating and always looking out for our needs before anything. He went above and beyond to ensure we were happy. Highly recommend.
Rhye was professional and committed to making sure we got the best product possible in a timely manner.
Great knowledge with extremely flexible working hours to meet our needs.
Would recommend to anyone needing mortgage advise. +++
Being a divorced female embarking on securing a mortgage for the first time on my own could have been very daunting. However, I was fortunate enough to contact Mortgage Choice and have their representative Rhye Livingstone contact me. While having meeting to discuss the process of securing a mortgage I have Rhye to be very efficient, extremely interested in my personal situation and been very patient.... read more
Refinancing guide
Considering refinancing? Our guide explains the reasons, costs and steps involved in refinancing your home loan.