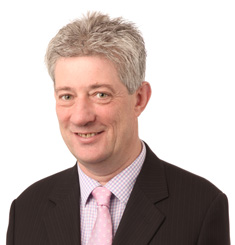 Richard Ferguson
I graduated from Oxford University in 1980 and have a Diploma of Financial Services (Financial Planning) and am a Justice of the Peace in NSW. My strong customer service experience from my previous roles in the hospitality industry and finance experience from working at PricewaterhouseCoopers led me to Mortgage Choice in 1998. Since that time, I have enjoyed helping first home buyers, investors and refinancers achieve their financial goals.
My Process
Here's how I work to find you the home loan solution that is right for you:
Initial Consultation - come in and discuss your goals and circumstances and requirements. It's free, without obligation and fully confidential.
Loan Choices - because we are Mortgage Brokers we'll quickly assess hundreds of loan products from a broad range of lenders, present you with detailed information, then work with you, answering your questions to help you make the home loan choice that is right for you.
Application to Settlement - I take the hassle out of the home loan process. We'll complete and submit the appropriate documentation then follow the application though to settlement.
Future Needs - I am Mortgage Choice's longest serving Broker in the Inner West; I will be here for you down the track should you have a question.
Let's get started - give us a call or click on this link to set up a time.
Servicing the Inner West suburbs of: Annandale, Drummoyne, Forest Lodge, Glebe, Balmain, Balmain East, Rozelle, Leichhardt, Lilyfield, Birchgrove, and Summer Hill.